Book Review – The Basics of Corset Building – A Handbook for Beginners
Sunday, January 29th, 2017
I came across this book at the corset making workshop we did back in November 2016. Instructor Kate Pinfold had it with her as a reference for the clients and then lent me it so I could get cracking with my own creation (a Dupion silk, strapless number that isn't finished yet – you'll be the first to see it I promise!)
Written by Linda Sparks this book literally contains everything you need to know to make a corset. Linda claims that as long as you know how to sew a straight line then you can use this book to corset success. She calls it building a corset because making a corset calls for more than just sewing skills. You'll learn to work with tin snips, needle-nose pliers, hammers, eylets and all sorts of other paraphernalia. But don't let that put you off. Linda covers in details the different steps involved and they are all well illustrated. She even helps with material choice and styling.
Her tone in the book is re-assuring and she explains everything in a way that makes it all very easy to understand. The only thing I felt was lacking was colour photography – it's all black and white illustrations and photographs, but don't let that put you off.
This is great, easy to use book that's definitely worth getting your hands on if you're new to corset making, or just interested in seeing how one comes together. Enjoy.
Available at Amazon and priced from £12 to £20 depending on seller.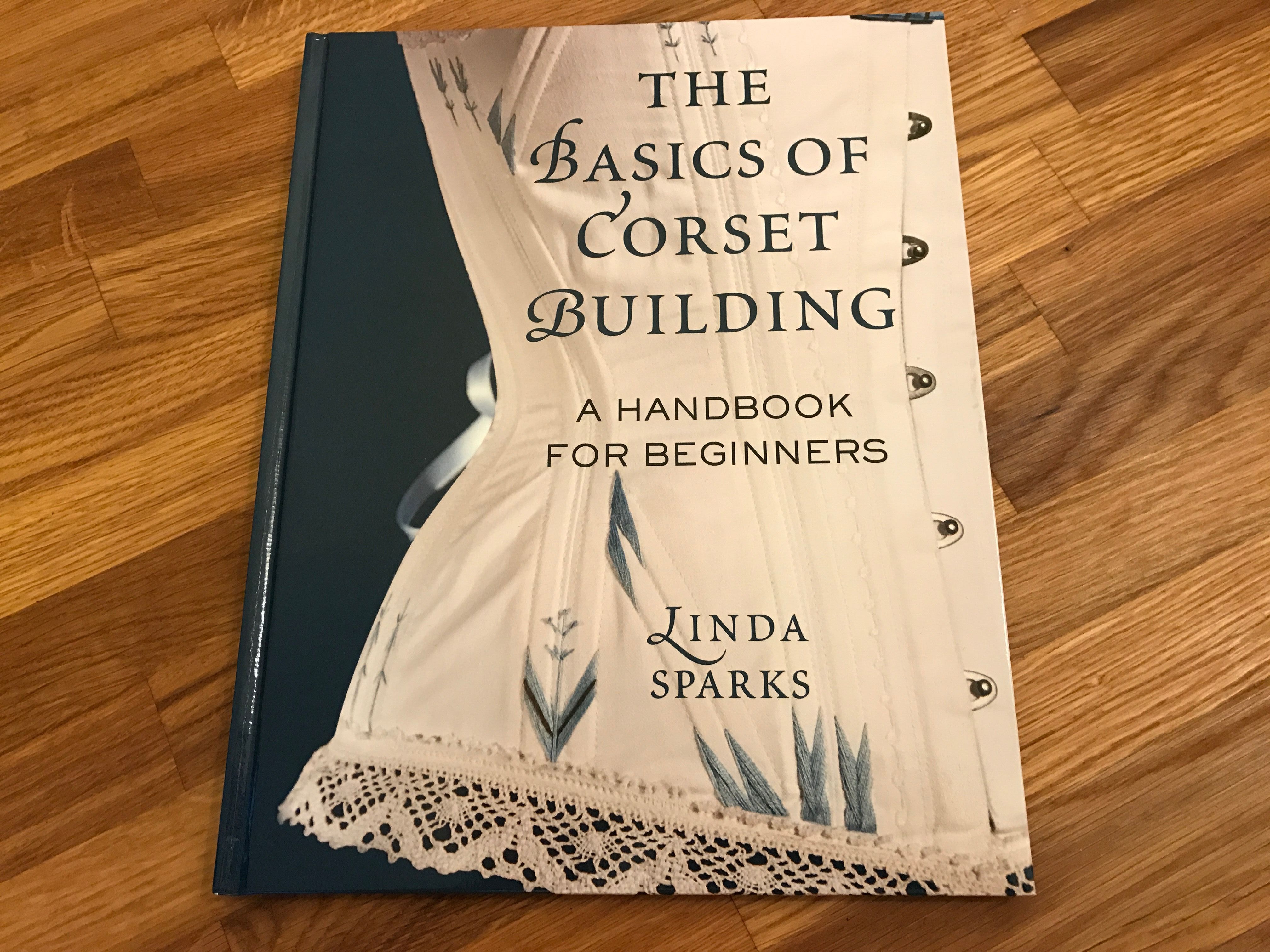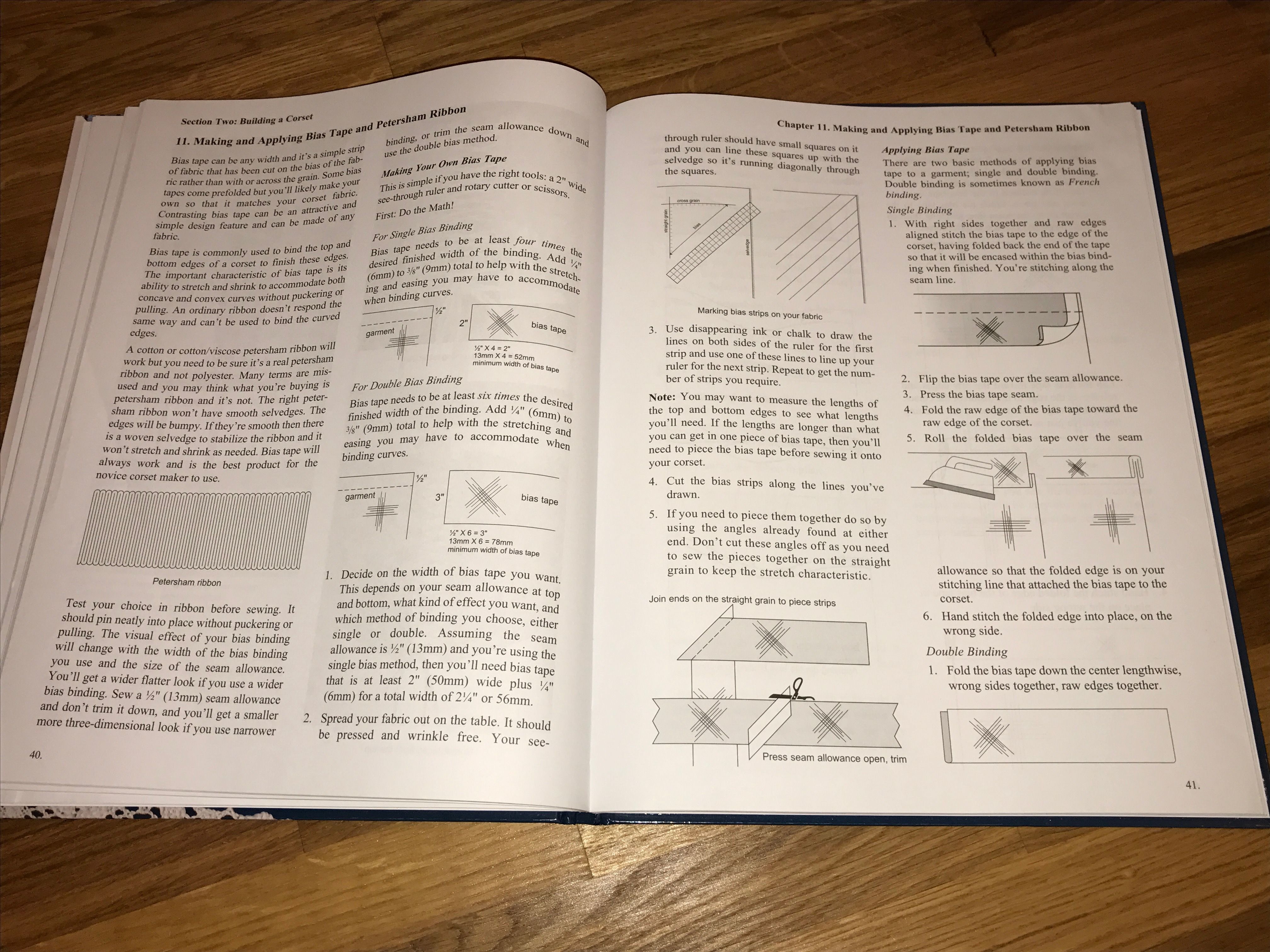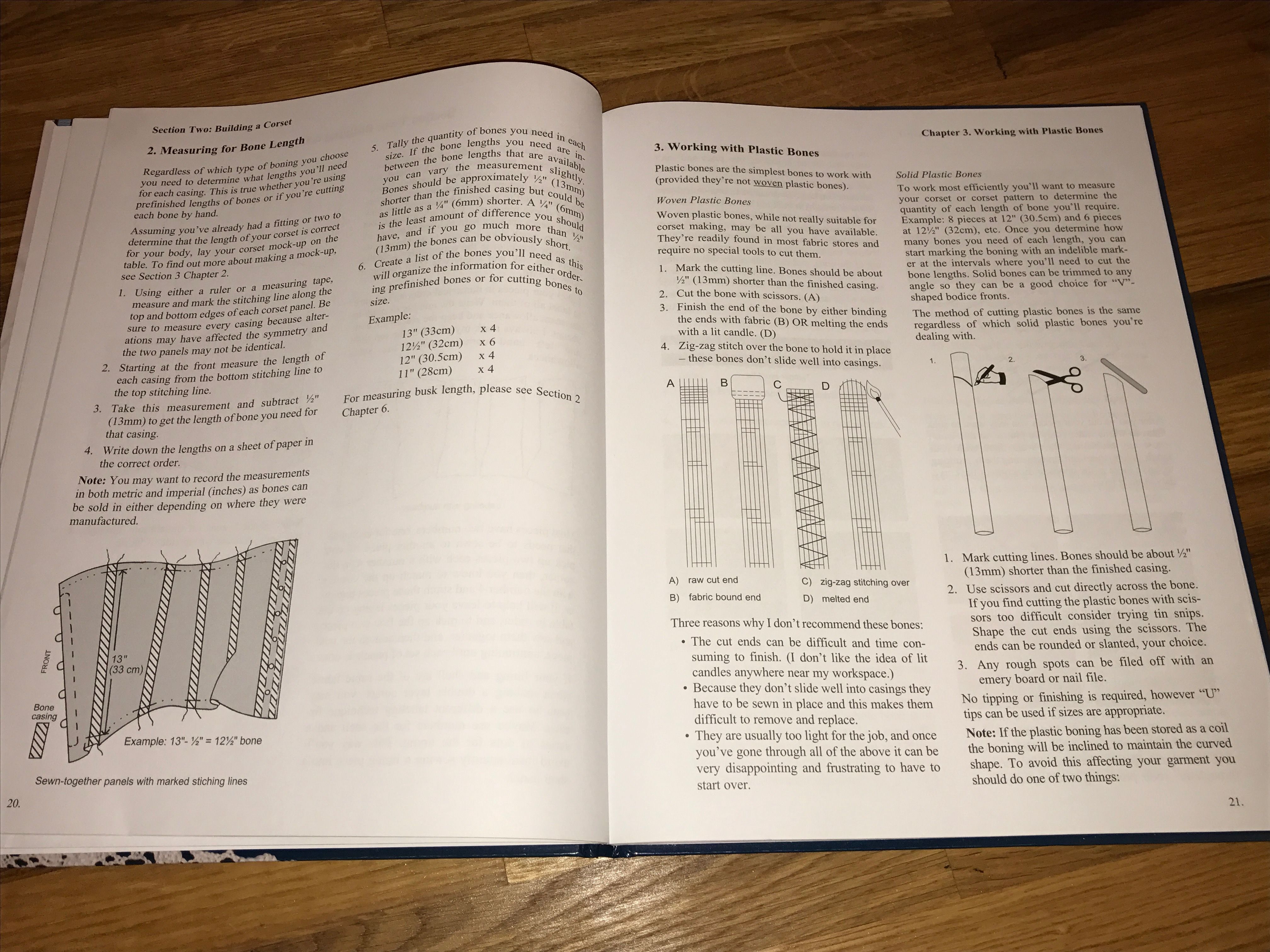 ---
Choosing the right pattern size
Saturday, January 14th, 2017
Sticking with the commercial pattern theme, I thought I'd share some tips on choosing the right size for you. This topic tends to confuse because many think that if they're a size 12 in the shops, they'll need a size 12 pattern. But it doesn't work like that. It's all in the measurements. Before buying a pattern, take all your measurements and compare these to the pattern measurements, which should be on the packet. You'll probably find that you need a size or two up from your normal size – but don't despair, you haven't put weight on, it's just different that's all. Then choose the size nearest to your measurements.
However few of us have a standard figure, so there are often discrepancies between the pattern measurement and ours. Depending on the pattern, it's best to choose the size that corresponds to the most important area of fit.
For a dress or jacket, choose the pattern nearest to your bust size and adjust the other measurements to fit if need be
For skirts and trousers it's the hip measurement that's important so choose a size that matches your hips and adjust the waist to fit
If you choose a pattern which has several different garments in the one packet (skirt, top and dress for instance) it's best to select the size that corresponds to your bust measurement and adjust all the rest if needed. If there's a large difference or you don't feel confident adjusting the pattern to fit, buy two sizes of the same pattern and mix and match the pieces until you get the closest fit for you. Most patterns these days though come in multi-sized options all within the one packet, which makes life so much easier as you can use whichever size you need for the different ares of the body.
Take note of the description on the packet. For instance a blouse may be loose fit, very loose fit or fitted. If you don't want it too fitted, choose a size up. Or a size down if you don't want it too loose.
---
Beginners guide to using commercial dressmaking patterns
Monday, November 14th, 2016
When you first start using patterns it may seem a little confusing, but like everything, the more experience you get the easier it will become – but you have to start somewhere, so find a pattern marked 'easy' or 'great for beginners' and get stuck in. Here I've given a bit of insight into what you can expect.
Commercial patterns tend to have three main parts – the envelope, the instructions and the pattern tissue or paper.
The envelope contains a raft of information including the pattern number and photos or illustrations of the garment and the different variations available (usually called views) – all of which are included in the one pattern.
The pattern envelope
The back of the envelope contains all the information you need to prepare for you project and should be studied before you buy any fabric. You'll find the following on the back:
Suggested fabric:
This will tell you what the designer recommends you use and also gives advice on plaids, stripes and napped fabrics. There tends to be a number of options so you can choose something that suits your style or needs.
Fabric quantity chart:
This tells you how much fabric to buy, based on the width of the fabric and the size you're going to make. It will also tell you what lining and interfacing you require and how much. Ask for help from the shop assistant if you're unsure.
Notions required:
These are the buttons, ribbons, bias binding and anything else you need to complete the garment.
Finished garment measurements:
This section tells you the measurements of the garment at various points – hipline, bust etc. once the garment is finished, If this isn't included on the envelope or pattern instructions, it will be on the pattern tissue instead. Make sure you've measured yourself before you buy then you can buy the right pattern for your size.
Inside the pattern envelope
The instructions will contain illustrations or drawings of all views and also pattern piece diagrams to show you what pieces you need and what they look like. Each piece is numbered and it will tell you what numbers you'll use for the particular garment you're making.
You will also have diagrams of the cutting layout – how to place the pattern pieces on the material – this helps get all them all on in the most fabric economical way.
On each pattern piece you'll see instructions on how many of each piece you need and whether you also need that particular piece cutting out of interfacing or lining as well as the main fabric.
You will find all the information you need on how to make your garment on the instruction sheets – glossary of terms, list of pattern pieces, measurements, and of course step-by-step guides to making the garment. Many patterns also have sewalongs online and the information for these will also be on the instruction.
 If in doubt, take the pattern into your local shop as the assistants will be more than happy to help – at Sassy Sewing we'll give you all the help and advice you need.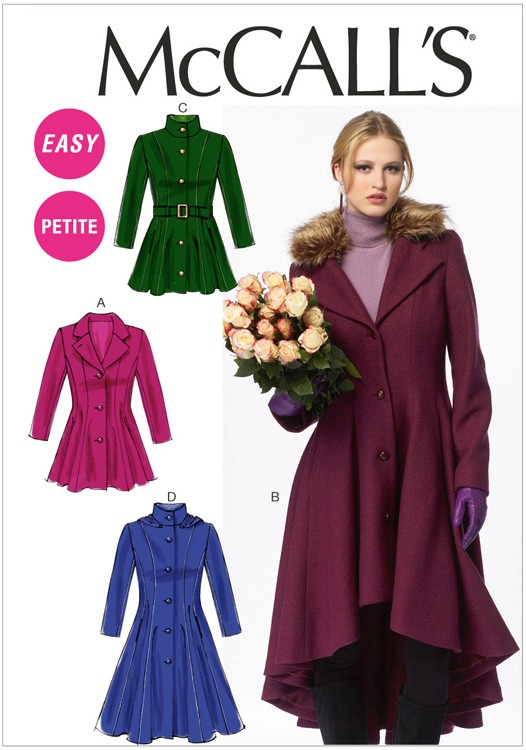 ---
Sew Easy weights on test
Tuesday, September 27th, 2016
Pins are generally the most common way to attach paper patterns and templates to fabric while cutting out or tracing. But just recently there's been a growing number of folk using weights instead, so I decided to give some a whirl.
I chose a set of weights by Sew Easy and my first impression was how sturdy they were. Really well made and heavy. These weights have a unique design – there are pins on the underside, one at each corner and these serve to hold the patterns in place really securely while cutting – this would be particularly good if using a cutting mat as the pins would hold the fabric to the mat too meaning it would be very unlikely to move. They are also stackable so you can put extra weight in one area if needed.
So I used mine for the first time when I had ten scatter cushion covers to make. There were three pieces to each cover meaning I had 30 pieces to cut out. Seemed like a lot of work so to save time I reached for the weights. They certainly worked! I got through the cutting out in record time as I didn't need to keep pinning and unpinning the pattern pieces to the fabric. I also found they held the pattern well with no movement at all – I used scissors and no cutting mat and they worked a treat. They would work just as well with a rotary cutter and mat.
I only had one pack of weights – there are two in each pack. This is fine for smaller projects but you'd need more for anything bigger than my cushion covers to make sure everything was held still while you worked. I liked the fact that I could move the weights around during cutting which meant it was easy to keep them out of the way.
My verdict is that weights are definitely an asset and it's worth having a set or two in the sewing room. I can't say they will replace pins for everything, but I'll certainly use them when I'm in a bit of a hurry or not cutting out anything too big or complicated.
The Sew Easy magnets are £6.55 per pack. Lots of other makes are available.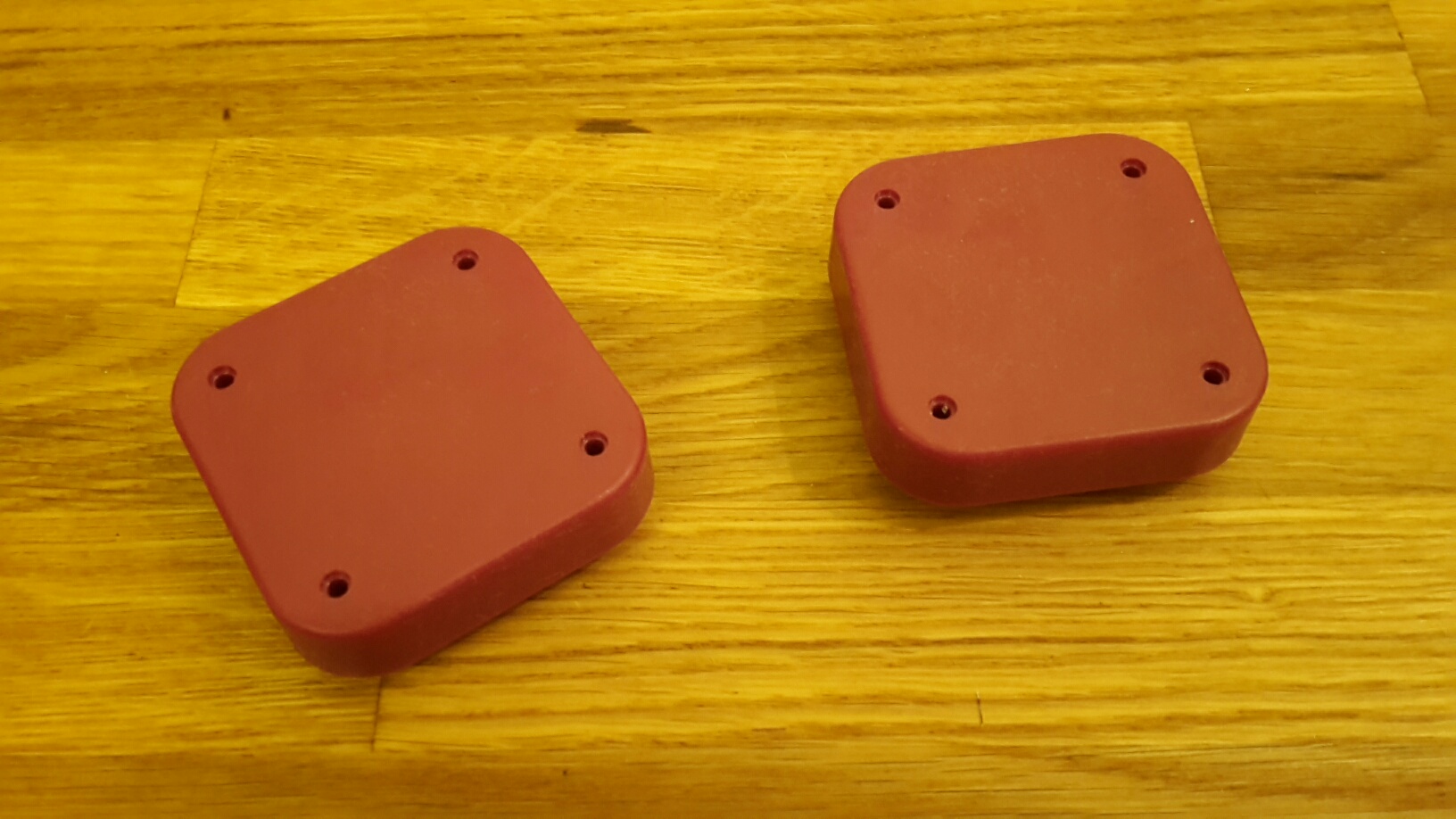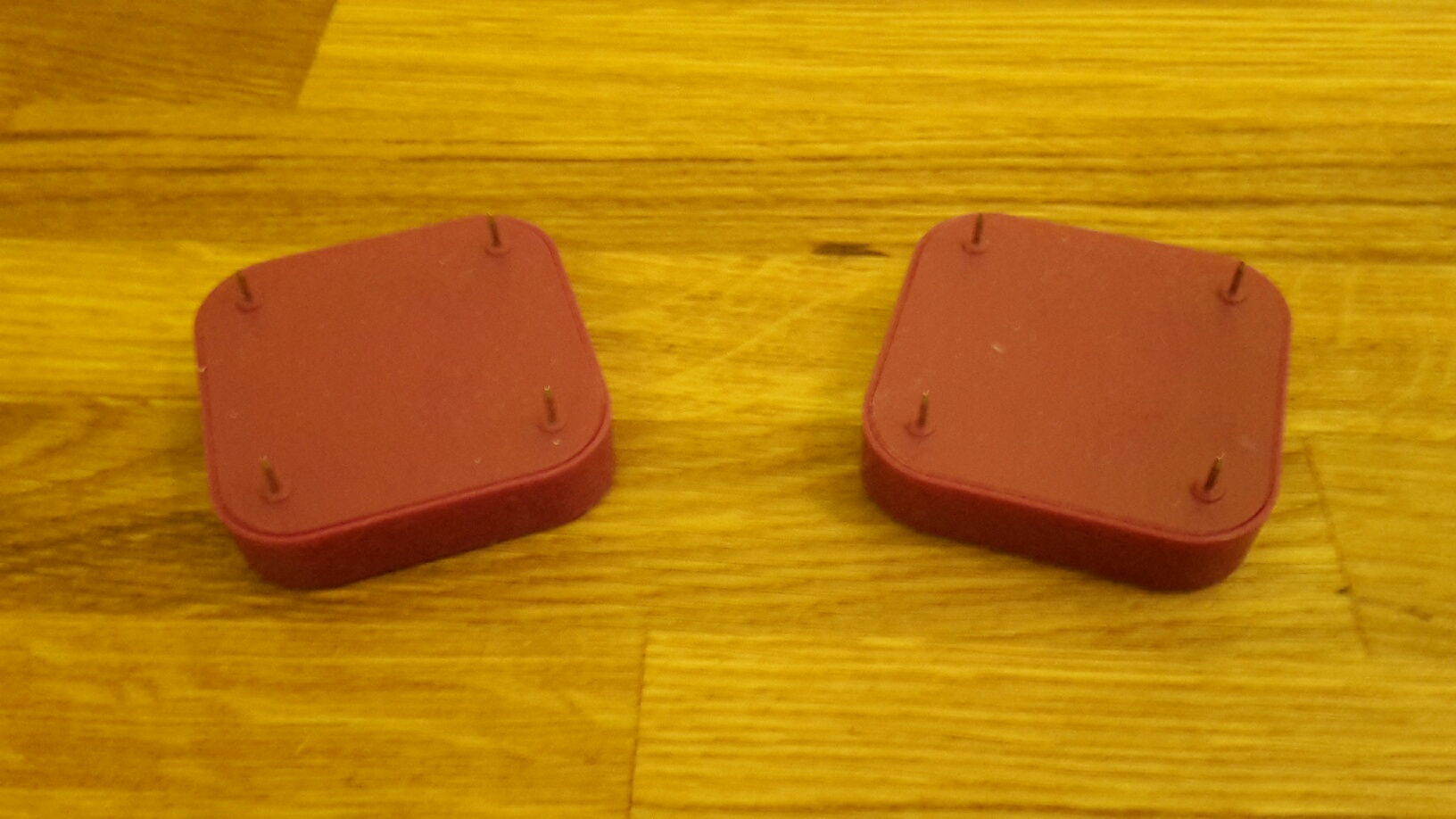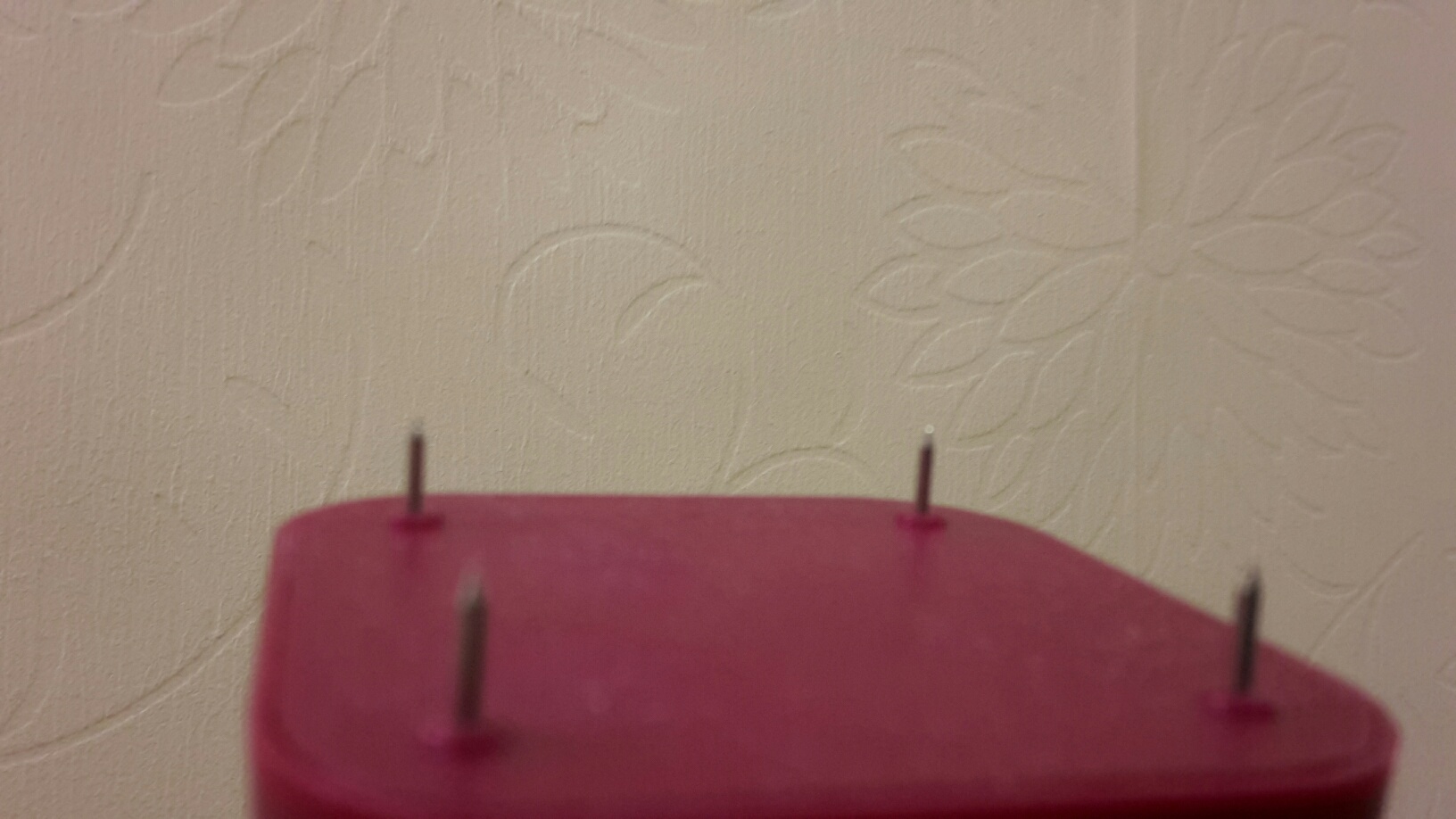 ---
Book Review – The Great British Sewing Bee From Stitch to Style
Sunday, August 14th, 2016
So it's been a while since The Great British Sewing Bee finished and what a great series it was. I secretly wanted Jade to win as I thought she had a lot of talent for one so young and had the sort of potential that winning could have helped her tap into. Hopefully she's heading for greater things anyway.
I've been having withdrawal symptoms since the final so to re-live some of The Bee I've been having a better look through the accompanying book – From Stitch to Style.
It's a really comprehensive book with a whopping 27 patterns in total. There are a handful of men's and children's patterns but most are for the ladies. Full price for this book is £25 but at Sassy Sewing we have it for £14.99 – which is a bargain if you think how much regular sewing patterns cost.
There is the obligatory introduction section covering sewing kit essentials, sewing machine basics, choosing a size, using the patterns, some common fit alterations, and popular sewing terms and hand stitching too.
To cover the 'style' part of the title there is a summary of common body shapes and tips on what styles would suit you best.
Then the book splits into three sections – Foundation, Inspiration and Exploration and all the patterns fall into one of these.
As part of the instructions of each project there is core skills section, which goes into more detail, so it's great for the novice dressmaker and if you're more advanced it makes it easy to skip the bits you don't need.
The patterns are full size and come in a separate pack. You'll need to trace off your size as the pattern pieces are overlapped and printed on both sides. It can be a bit tricky to find the sheets you need as they aren't labelled when you slide them out the pack. But all in all this is a minor irritation.
My favourite pattern from the book is the asymmetric skirt (or Japanese Bunka) which featured on the show. It's an interesting shape and goes together a bit like a jigsaw puzzle. You may remember that the contestants struggled with it a bit as it does take some thinking about – and of course they were against the clock, which doesn't help matters much.
If you want a book that has some really good instruction and tips and also provides inspiration and lots of patterns, then I'd recommend you get your hand on this – it certainly ticks all the boxes.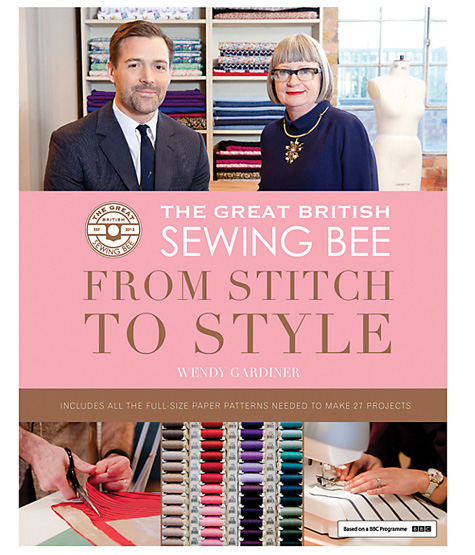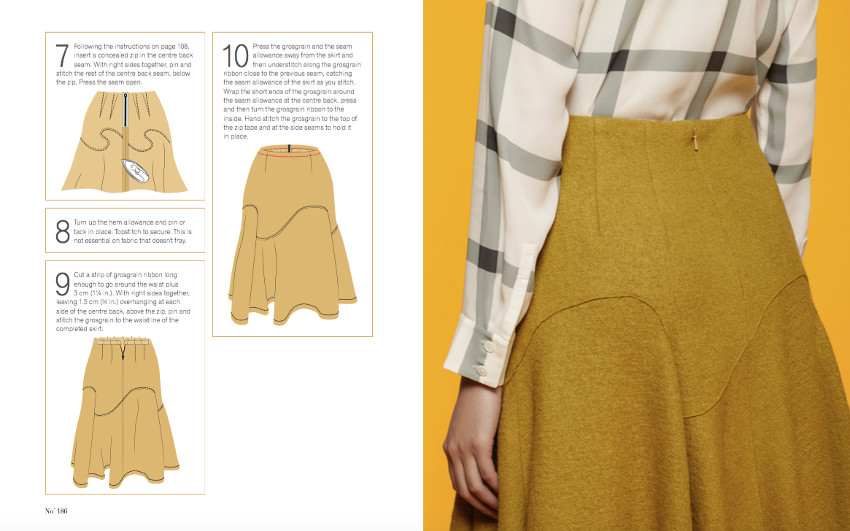 ---
Relax and unwind at a Sassy Sewing retreat
Saturday, July 2nd, 2016
Sassy Sewing has teamed up with The Elm Tree, a luxury boutique hotel in Hundleby, Lincolnshire to bring you The Sassy Sewing Retreat, A chance to have some 'you' time, enjoy the beautiful Lincolnshire Wolds, eat gorgeous food and of course sew lots – with other like minded folk and a tutor on hand too. Day tickets for the Saturday are also available if you don't want to stay over. The retreats are run from Friday late afternoon until Sunday lunch time. Full details below. For more information or to book day tickets then please contact us on 01507 524566 or email me at sassysewingshop@gmail.com 
To book a place on the full retreat please call Jonathan at the Elm Tree on 01790 753534 or email: enquiries@elmtree.co.uk
First two retreat dates are 12th August – 14th August and 2nd – 4th of September
@ The Elm Tree , Hundleby, Lincolnshire
Working together, The Elm Tree and Sassy Sewing are offering you the chance to sew in luxury on a peaceful weekend retreat! With luxurious rooms to relax in overnight, by day you can work on existing projects or start something new with tutors on hand to assist, guide and develop! Fabric and haberdashery will be available to buy in case you need anything and if you're not bringing your own sewing machine you can use ours – reserve on booking please
INTRODUCTORY OFFER – Priced at £375 per person
To include …..
Friday:
On arrival – High tea served in the breakfast room or on the terrace
Chance to meet the tutors to discuss what you want to achieve over the weekend
Light supper and sew until bedtime!
Saturday
Elm Tree Breakfast
10am – 12.30pm – Sewing with the tutors – sit and relax in the bar area, outside on the terrace, in the breakfast room or in the intimate dining room
12.30pm-1.30pm – Buffet Lunch
1.30pm- 4pm – Continue to sew!
4pm-7.30pm – Chance for you to relax and unwind or just continue to sew!
7.30pm –Three course dinner served in the formal dining room
Sunday
Elm tree Breakfast
10am-12.30pm – More sewing with the tutors to guide you all the way if needed
1pm – Depart after you've enjoyed a light lunch!
Any further questions then please get in touch with Jonathan or Sassy Sewing
Please note only one of our four rooms is a twin – so if coming with a friend you will have to share!n
Call Jonathan on 01790 753534 or email: enquiries@elmtree.co.uk
Day tickets (£40) for non-residents available at Sassy Sewing on: 01507 524566
Visit www.elmtree.co.uk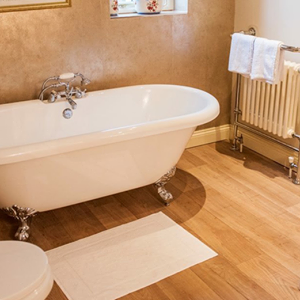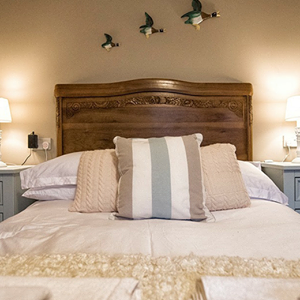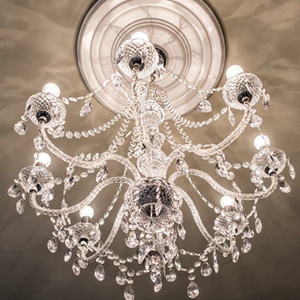 ---
Is wooly wooly warm!
Friday, June 10th, 2016
When is the right time to put away the wool? It's a question we've been asking ourselves for the last few weeks at Sassy Sewing. Logic says now…right now in the middle of an early June heat wave. Surely, no one will be knitting in this?
Except that… just a few weeks ago it was snowing and, we are not sure that simply being wooly means you have to be too warm. Plus, we also had our first request for Xmas fabric last week so who are we to decide what people want. The smartest knits can be truly cool, just ask any man in an expensive Pennine suit or a 1950s Hollywood starlet pointing the way through a slightly-too-tight cashmere sweater.
We made a point when we started Sassy Sewing of agreeing to only stock the smoothest, plushest, coolest yarns, so for now, the wool stays out, but with an extra incentive of some special Sassy discount to make the decision easier.
Unofficially when the temperature gets about 30 degrees, we'll either put the wool away or offer a free ice cream with every ball. How about that?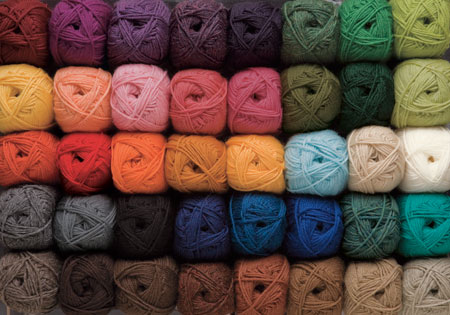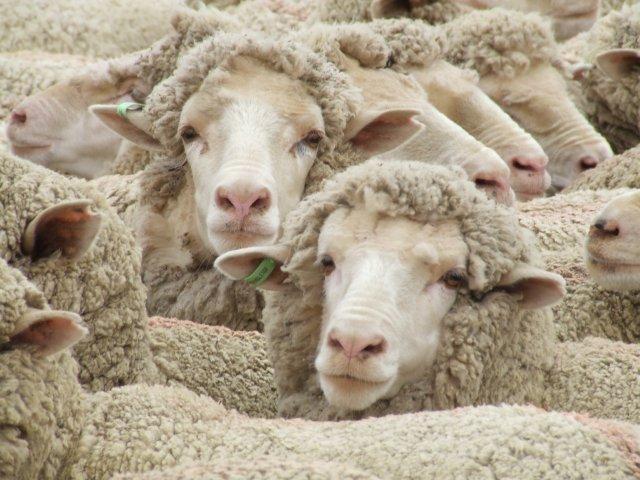 ---
New Sewing Clubs at Sassy Sewing
Sunday, May 22nd, 2016
So here we go! Details of our new Sassy Clubs – we're so excited!
Our two clubs are open to all, no matter what level of experience and will offer the opportunity to sew in a relaxed and friendly place with instructors on hand to help you if you need it. You can come to as many or as few as you wish – you don't have to attend every one.
Club number one, The Sassy Sewing Club is for all those of you who want to sew – dressmaking, quilting, crafting – whatever you're in to. Bring a new project or finish something you've already started. – it's entirely up to you. These will run every two weeks on a Tuesday evening from 6.30pm – 8.30pm. First dates are 24 May, 7 June (TBC), 21 June, 5 July, and 19 July and each session is £10.00.

Club number two, The Sassy Quilting and Patchwork Club is for everyone interested in this fascinating craft. Bring your own project, big or small or we can work on one together from start to finish if you'd prefer. This club will run one Tuesday per month from 6.30pm to 8.30pm. First dates are 28 June and 26 July and each session is £10.00.
You can bring your own sewing machine if you like but it must have a current PAT test – let us know if you need help finding someone to do this for you. Or use one of ours at no extra cost. Numbers are limited and so booking and paying in advance is required to guarantee a place. Please call the shop on 01507 524566 or email me at sassysewingshop@gmail.com for more info or to book. Sassy Sewing is in Horncastle, Lincolnshire.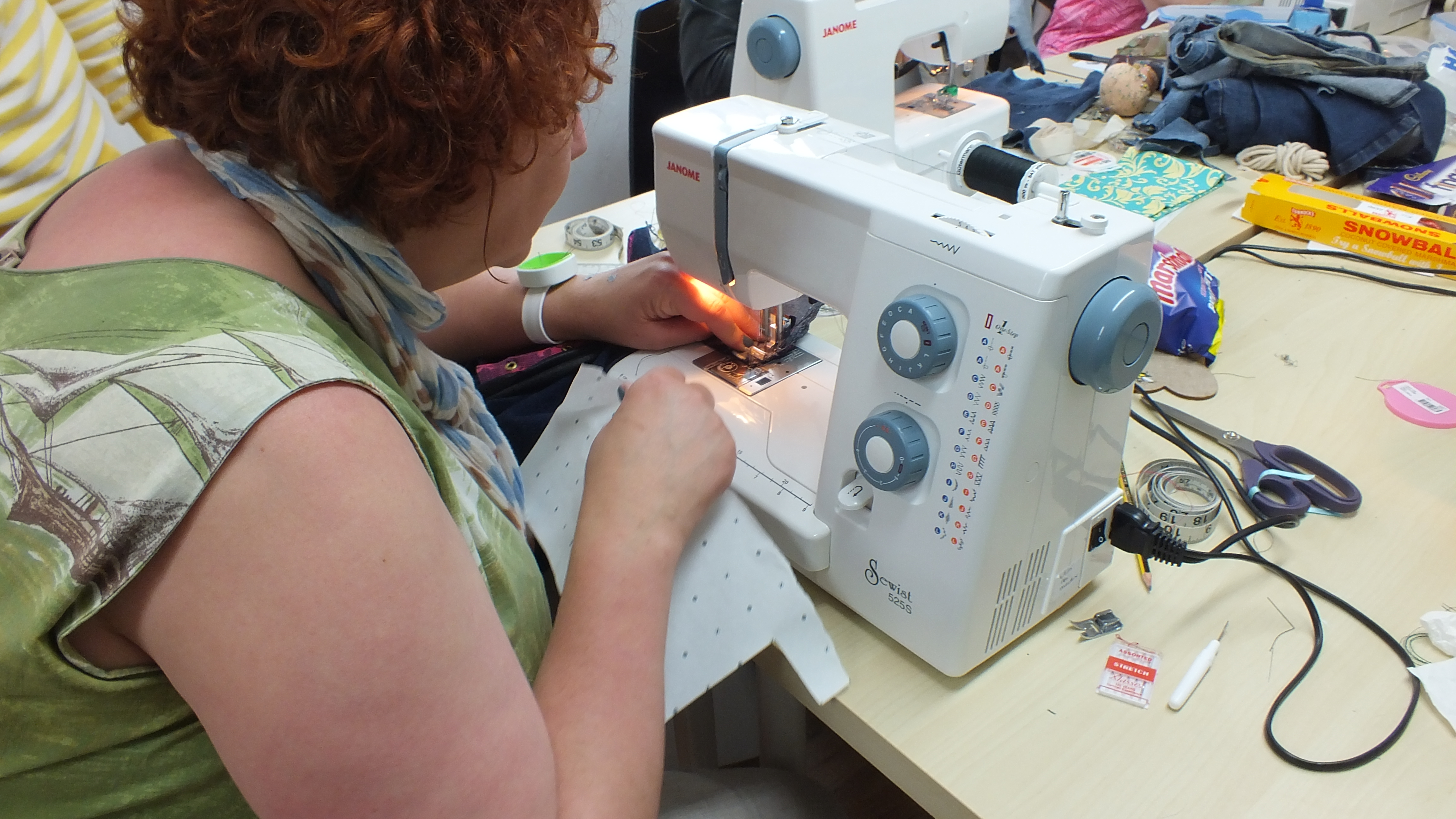 ---
Book Review – Quilting on the Go
Monday, May 9th, 2016
Quilting is one of those crafts that once you start doing, you just can't stop. I get annoyed with myself for not doing as much quilting as I'd like and it's only because I have too many projects on the go at once. But this is the year I have promised myself some dedicated time to spend on this fascinating hobby.
I have a few books on this topic and my current 'go to' is this fabulous one by Jessica Alexandrakis. It teaches the technique of English paper piercing and is stuffed to the brim with inspiration for beginners and there is enough of a challenge for those more experienced too. The clue is in the title really – it's for those who want their quilting project to be mobile – something you can do on the train, on the beach, while your baby naps etc. Basically quilting without spending hours behind your sewing machine, which is fab now the weather has turned nice finally. Quilting in the garden – bliss! So with my current busy schedule this book is a real treasure – I can quilt wherever I find myself.
It has five chapters covering tools and techniques and a whole host of lovely projects too, which come with all the patterns you need. There is also graph paper included for those who want to draft designs from scratch. There are all sorts of things to make in this book – shoulder bag, baby quilt, pincushion and a photo frame for instance. There are clear instructions for each and good step by step pictures also.
The techniques section is comprehensive – you can learn how to do whipstitching, edging, cutting, joining and tacking plus everything else you need to know to finish the projects.
There are puzzle pieces for designing, a colour tool to help you with choosing your fabrics, a resource section, advice on using up your fabric scraps and even an example travel tool kit.
The book is £12.99 and available on Amazon. I can recommend you take a look at this one.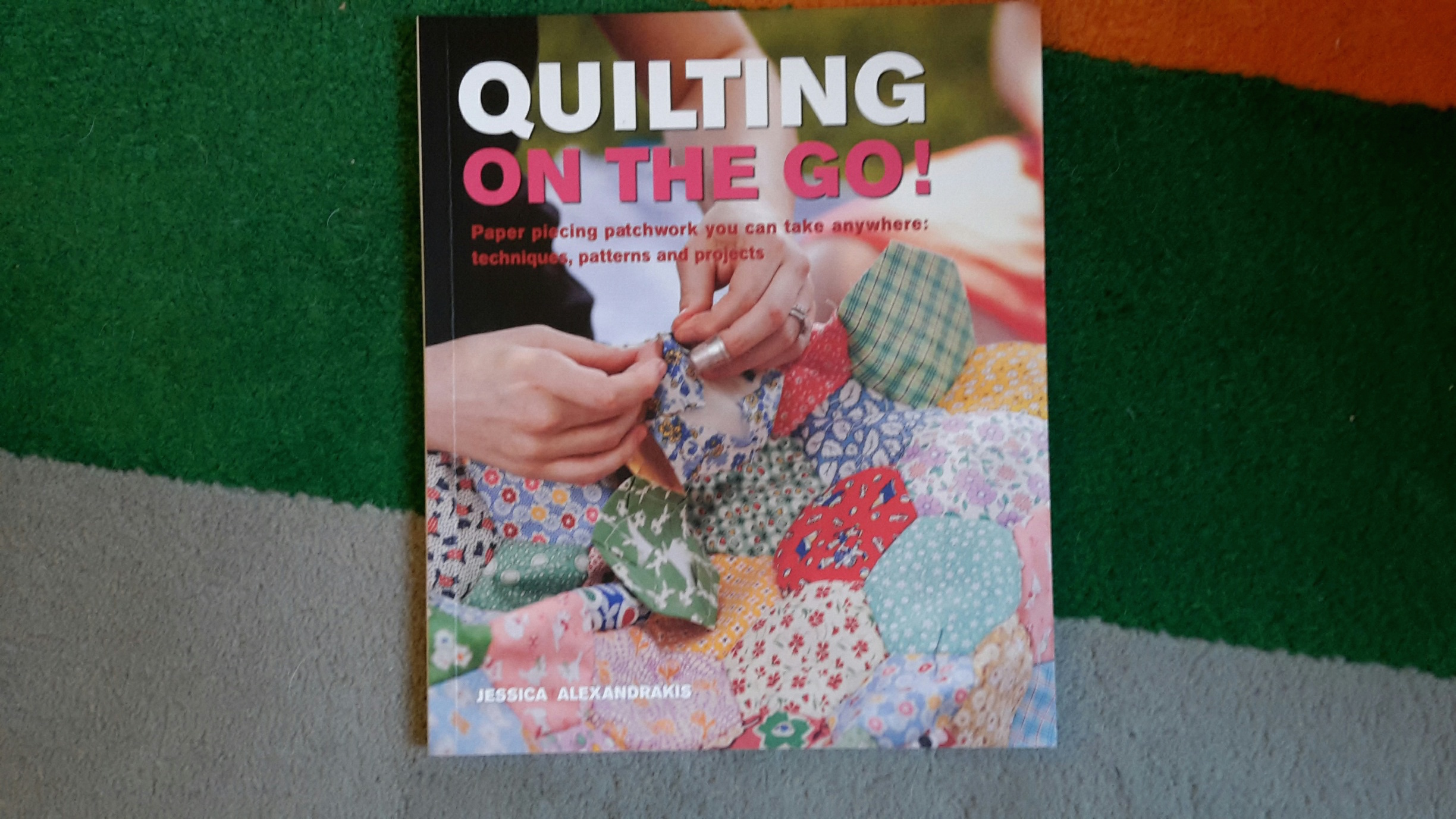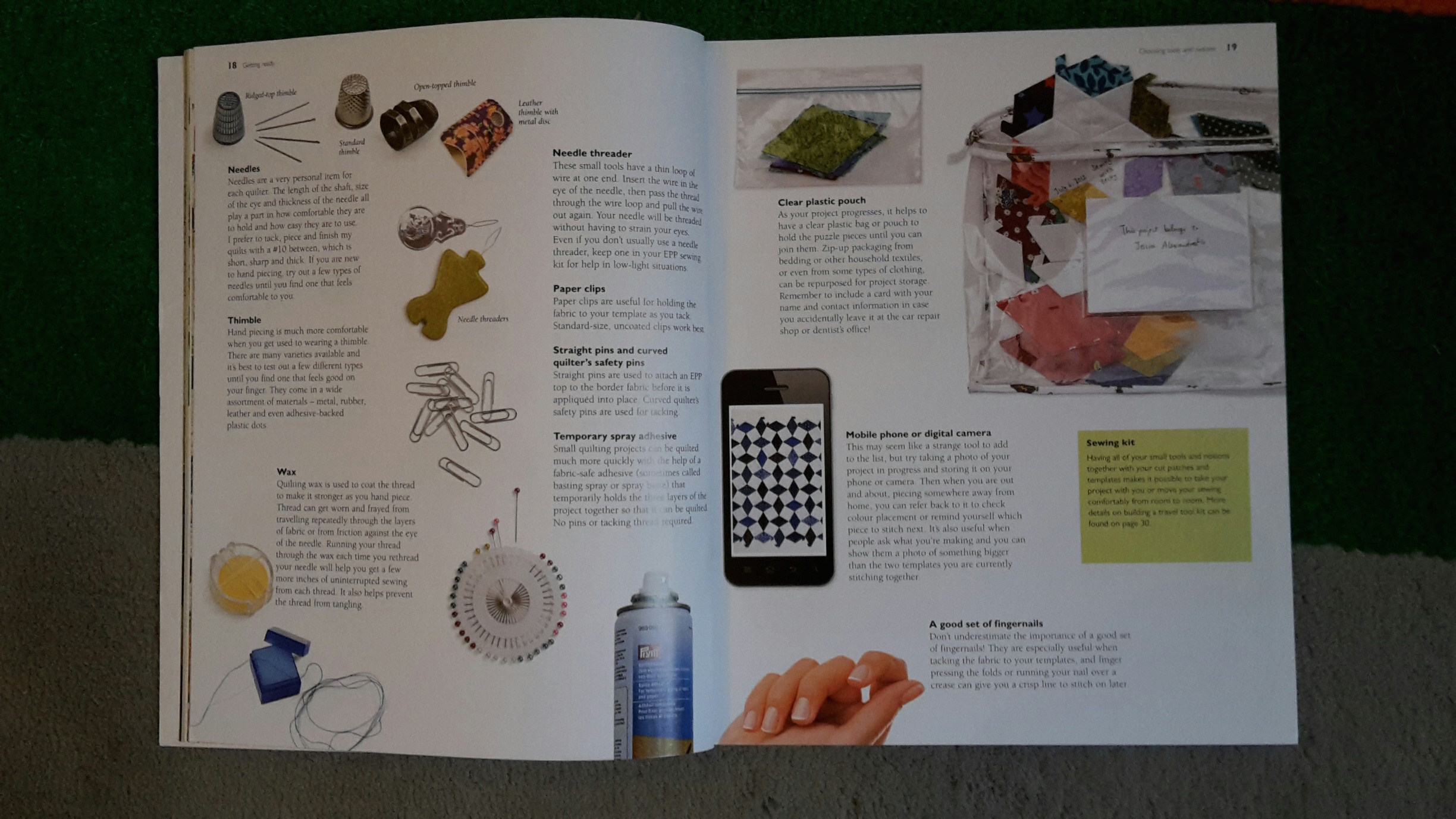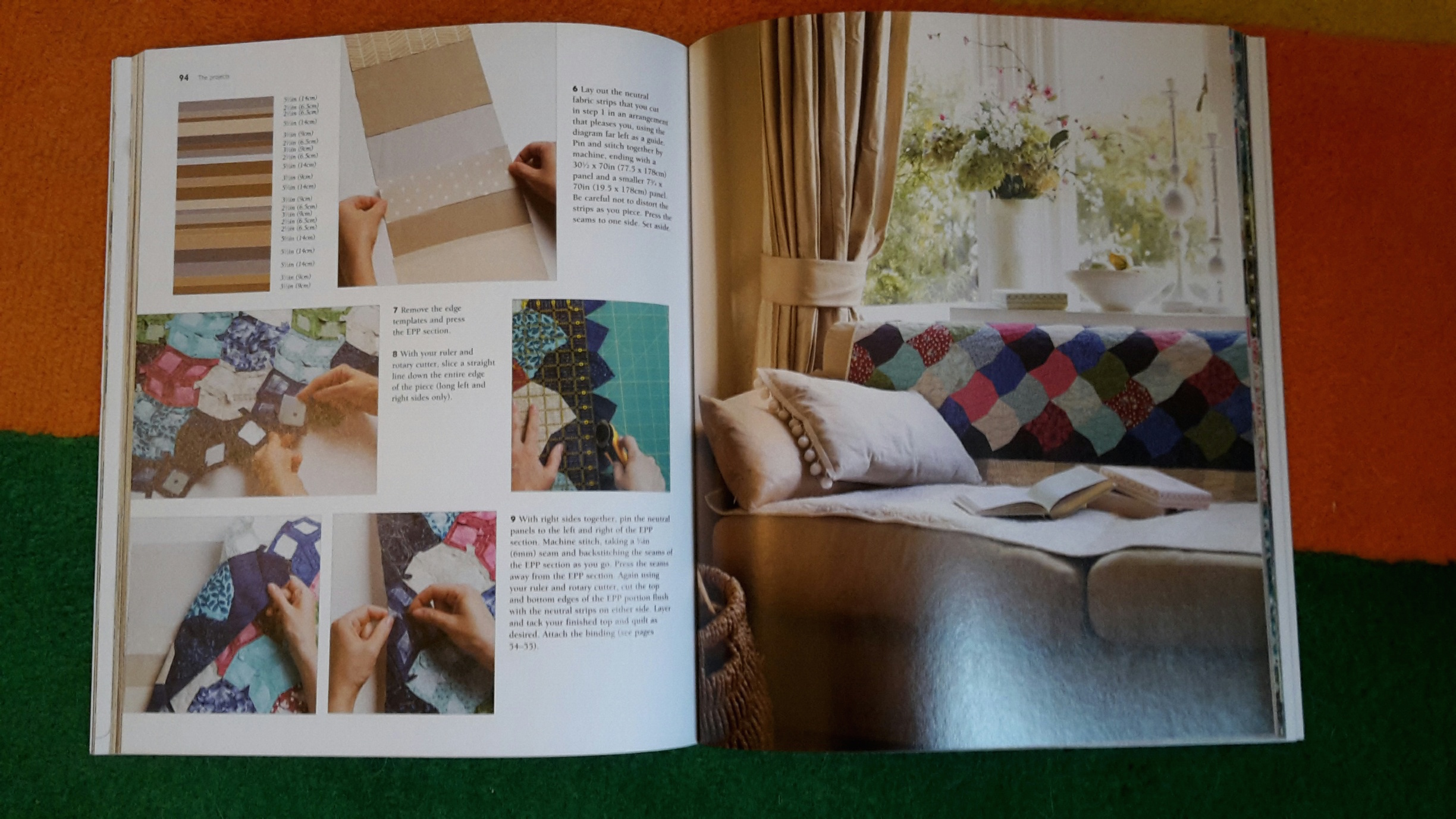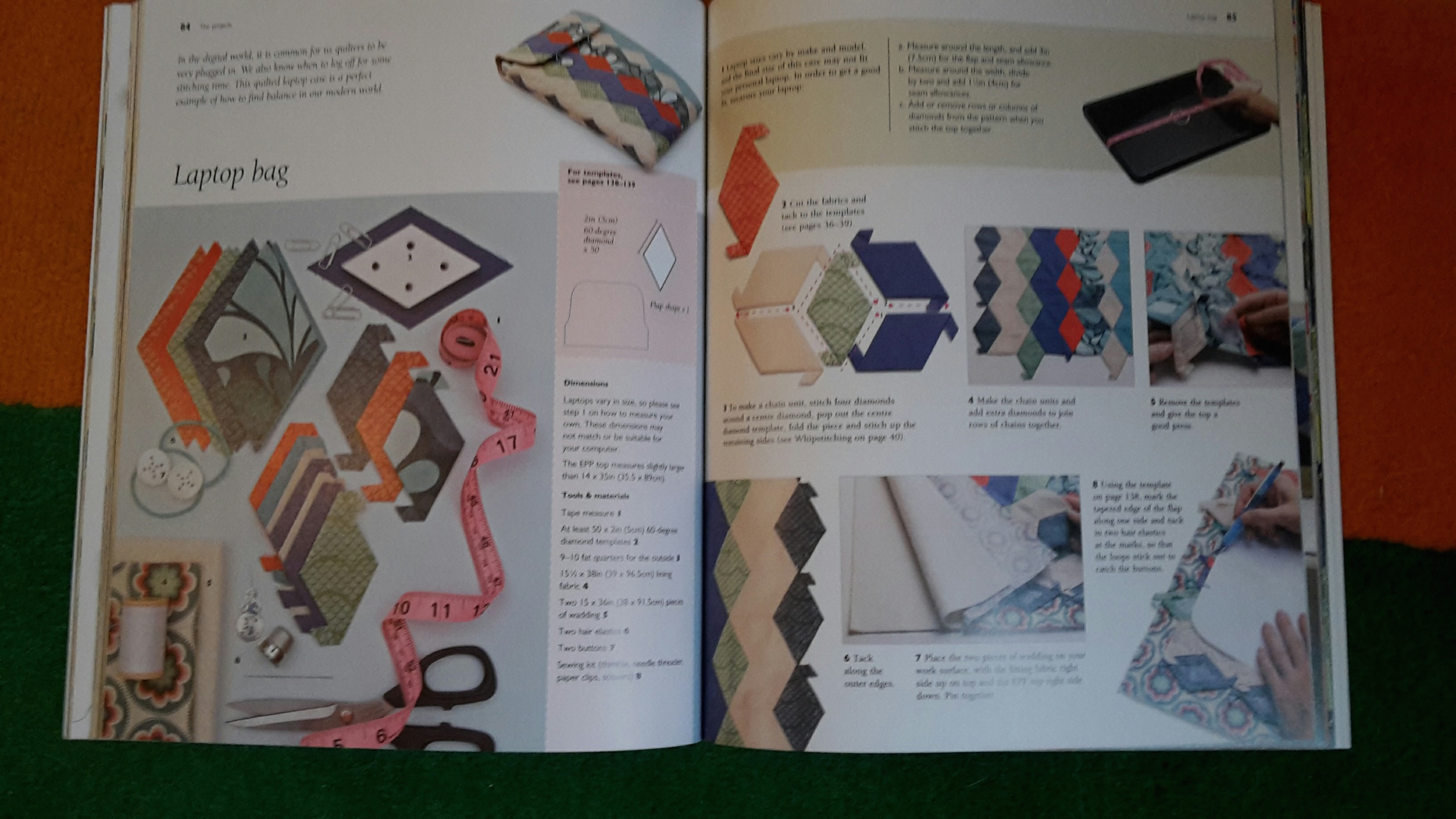 ---
Pin wars!
Monday, April 25th, 2016
Pins. Not needles. Just pins….and pins and more pins. The measure of a good day at Sassy sewing is the degree to which our floor is glimmering at the end of a workshop. To you and me these tiny steel sabres are the most precise of precision instruments, the teeny-tools that make all this magic possible. But to those who turn up at the end to transform our workspace back into a shop (by which I mean the 'thoughtful-not-stoic' Mr Sassy) they seem to act as a prompt to run through his repertoire of second-division swear words.
Today's piece of memorable grumpiness was about how 'Isaac Newton would have discovered gravity a lot sooner if he'd worked in a sewing shop and had to pick up all those flipping pins' . And this was followed by something about how 'If Tata Steel made sewing pins at Port Talbot, then Wales would be as wealthy as the Middle East.'
So, to keep him quiet I've made Mr Sassy a deal. From now on he can keep all the swept up pins in a jar and when it gets full he can take them to the scrap merchant and spend the proceeds on beer. That should keep him happy.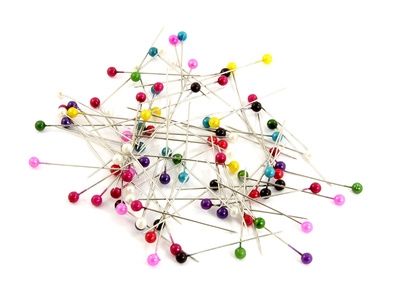 ---