My first challenge makes
Wednesday, January 21st, 2015
So I've finally got the first makes of my 2015 'not allowed to buy any clothes' challenge under my belt and I'm quite pleased with them both. The skirt is a Vogue wraparound affair made in lovely purple buttersoft corduroy. You may not be able to tell so well from the pictures but it has a lovely fishtail to one side, which is why I chose to make it to be honest – I just loved the detail. It's a very easy make suitable for all level of sewer and because it's a wraparound, there's no reason to worry too much about fitting and there are no zips or buttonholes to trip you up either – it's fastened by hook and eye. Easy peasy. The only tiny niggle was that the pieces are all cut out as singles (so you don't fold the fabric) which means you need quite a bit of space to manage it – but I wouldn't let that put you off making it as it's so nice.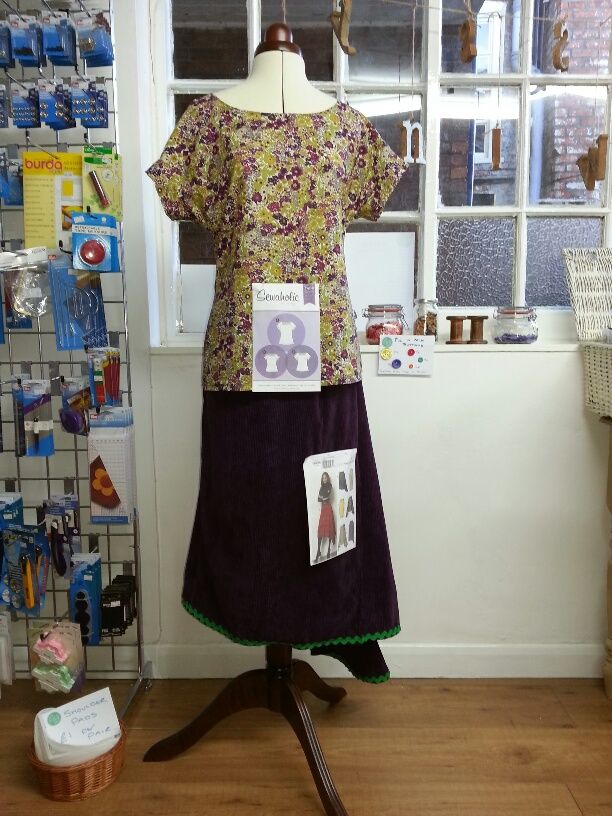 The fabric is really fab, but as with all cord types it can creep, resulting in uneven seams, so if you're using anything like this, remember to put loads of pins in to hold it as you sew (or baste it, which I was too lazy to do!) and to make it really easy, try using a walking foot – although this is not essential by any means. My only whoopsie was the waistband. Even though I cut everything to size carefully and sewed the correct seam allowance, when it came to attaching the waistband it was too small so I had to cut again. By this point I didn't have enough fabric to cut the piece along the grainline, which meant my new band was cut across the grain and so was a bit stretchy for my liking. So to firm it up a bit, I sewed a piece of green grosgrain ribbon the whole length of it, which worked a treat. I also, as you can see, trimmed the bottom with giant, green ricrac. This was because I thought the purple needed breaking up a bit as it's such a large amount of fabric – the green just draws your eyes in a little. Overall I think the skirt turned out well.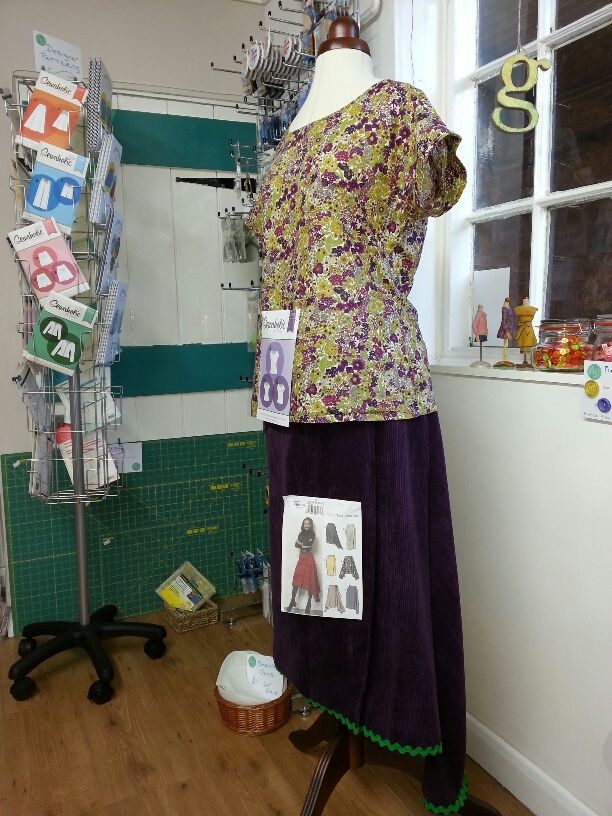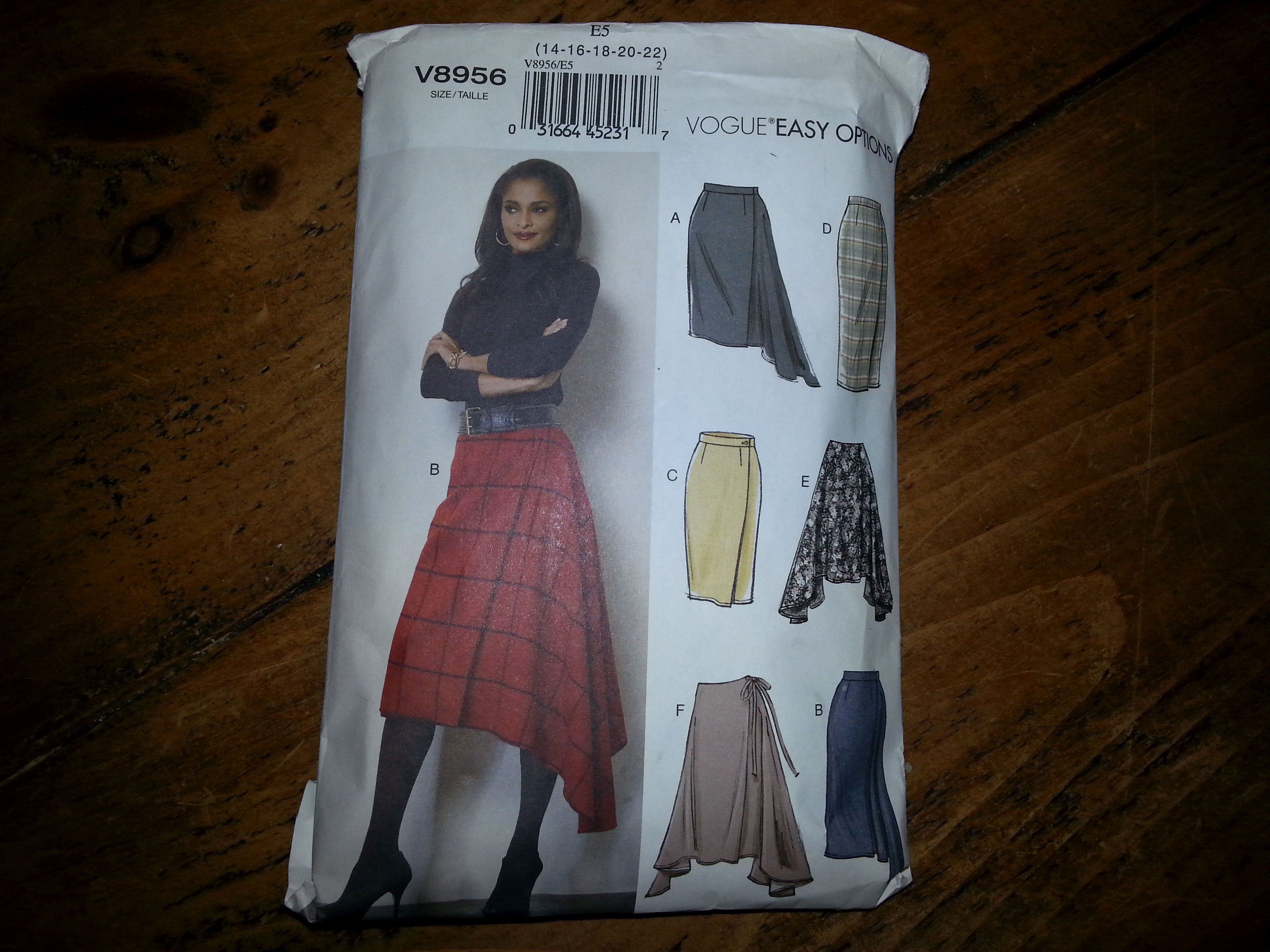 The blouse is a Sewaholic Belcarra made in a Liberty print (get me!) – the second one I've made in lovely Liberty. It's another easy make that can be made even easier by using bias around the neck and armholes rather than the facings. It's a pull on garment so no fiddling with fastenings – I made version A which is the simplest of all the options. Once you've got the pieces cut out this blouse goes together quickly so great for those impatient types. My only slight issue is the neckline – I find this pattern is a bit wide on me so I just adjust accordingly. I also made it just a tad longer – I have a long body so I often need to do this when making things for my top half. It's really easy to wear – I highly recommend it.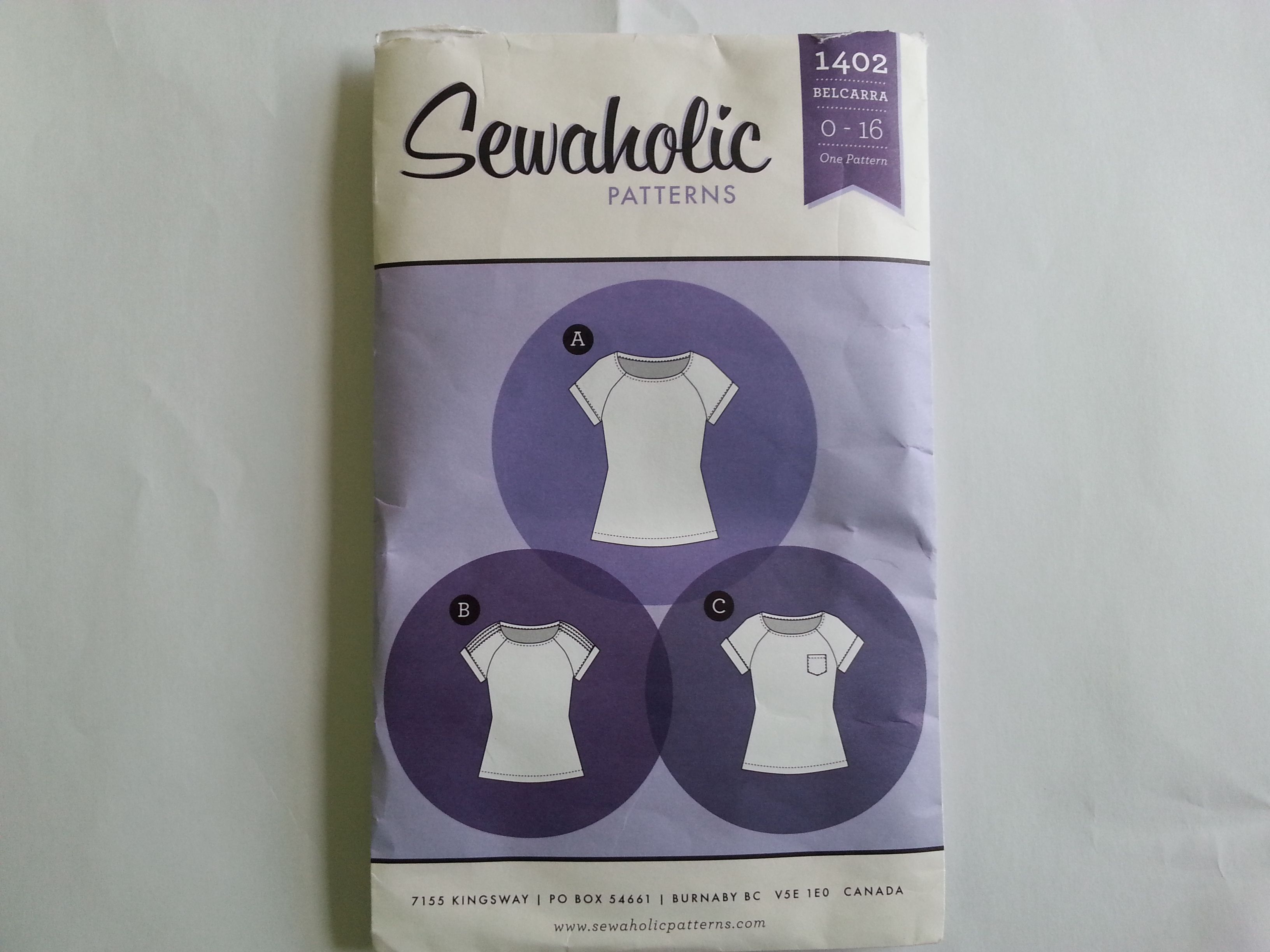 So onto my next make – a Tilly and the Buttons Mathilde blouse made out of cotton print from Dashwood's Retro Autumn collection. So far I'm really enjoying this challenge.
The 2015 challenge becomes reality
Tuesday, January 13th, 2015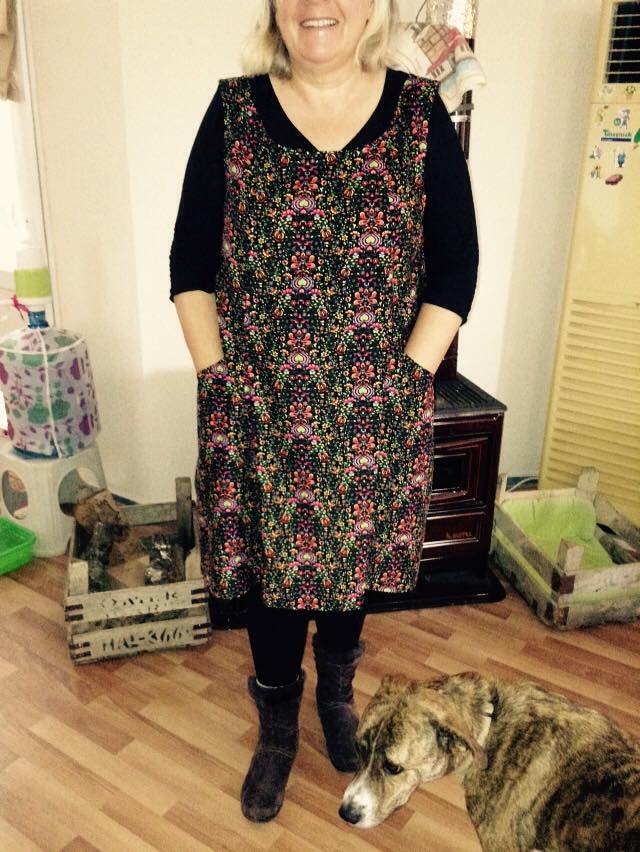 My friend Judi is out of the blocks with our 2015 challenge – to make all our own clothes for 2015 and not buy anything. She's made this lovely pinafore dress – the pattern is from Kwik Sew and is number K3955. She used a gorgeous soft, needlecord fabric with autumnal design and this is what she had to say about it.
"The fabric was lovely to work with and very forgiving. It's an easy sew, so great for beginners and can be completed in an afternoon if you put your mind to it – although I did make the mistake of putting the facings on the wrong way up which held me up a little! It's got enormous pockets which are fab and really aren't difficult to do (me and pockets have got history!) and I think the whole thing looks great with thick tights and stockings. It does require quite a bit of understitching and topstitching of seams but as most are straight, this wasn't an issue. I would definitely make this again – I think it's going to become quite a wardrobe staple."
As for me – I've finished a Vogue wraparound skirt (well I will have when I've sewn on the fastenings) and I'm halfway through a Tilly and the Buttons Mathilda blouse. I'll be blogging about them later in the week once they're ready for modelling – check back to take a peek at how they turn out.
Fab book alert
Saturday, January 10th, 2015
Well would you look at this! My brother (who doesn't know a sewing needle from a frog) bought me such an insightful present for Christmas that I'm a bit flabbergasted to be honest. It's a little black book called Famous Frocks, The Little Black Dress and it's by Dolin Bliss O'Shea. There are 10 different dresses to make and each one has variations to choose from, giving 20 garments in all – and patterns are included for each one. Each dress is inspired by a fashion icon – Coco Chanel, Grace Kelly, Audrey Hepburn, Princess Diana being amongst them. It's a lovely looking, very chic book and I'd say it's aimed at the intermediate level sewer. There's not one single dress that I wouldn't make, but to start with I'm going to try the Mary Quant number that's modeled on the cover . The book is available on Amazon – if you like little black dresses, get your hands on this beauty. I promise you won't be disappointed.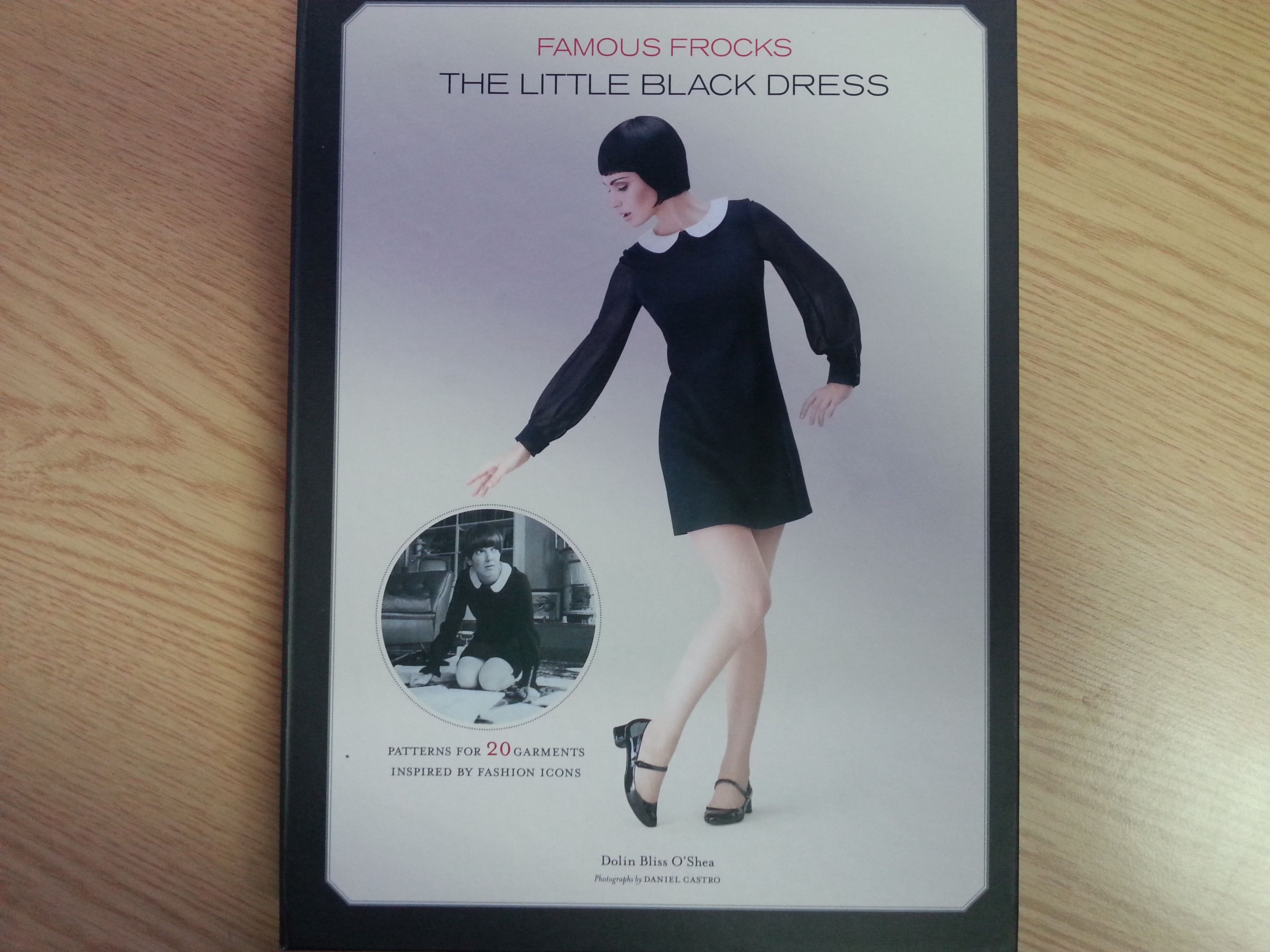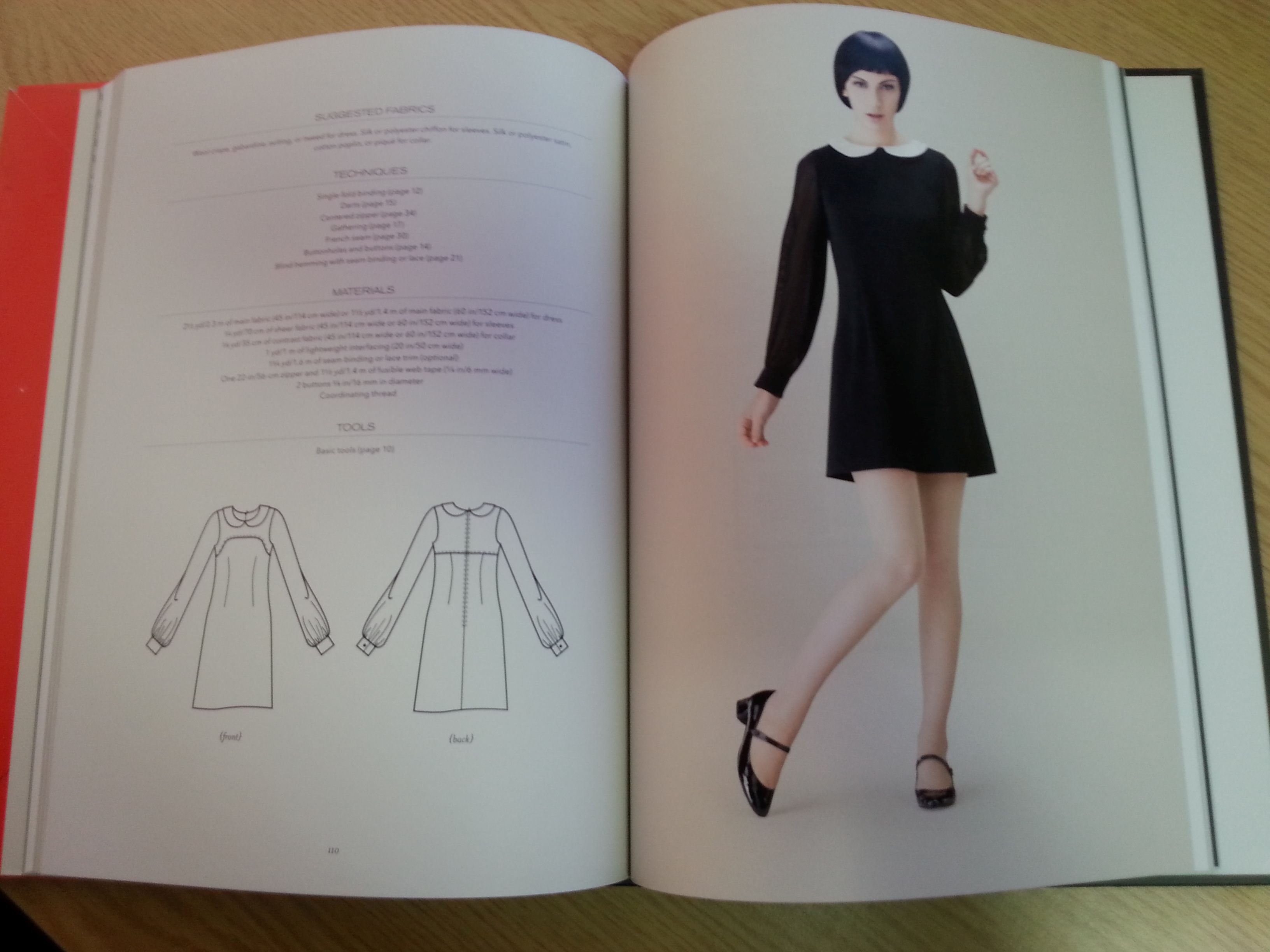 ---