Sew by the hour
Sunday, March 29th, 2015
Got a project to start or finish and need a machine to work on? Don't forget that Sassy Sewing does machine hire. Our Janome 525S machines (the same ones as used on The Great British Sewing Bee) are available to use at the shop for just £5 an hour or £4.50 per hour if you book two hours or more. And you can drink as much coffee and tea as you like while you're with us too. If you've never used this type of machine before then a quick five minute demo will make everything clear.
You can hire a machine between 10am and 3pm and if you need it there is help at hand from either Debs on Monday to Friday or Julie on Saturday. Come sew with us!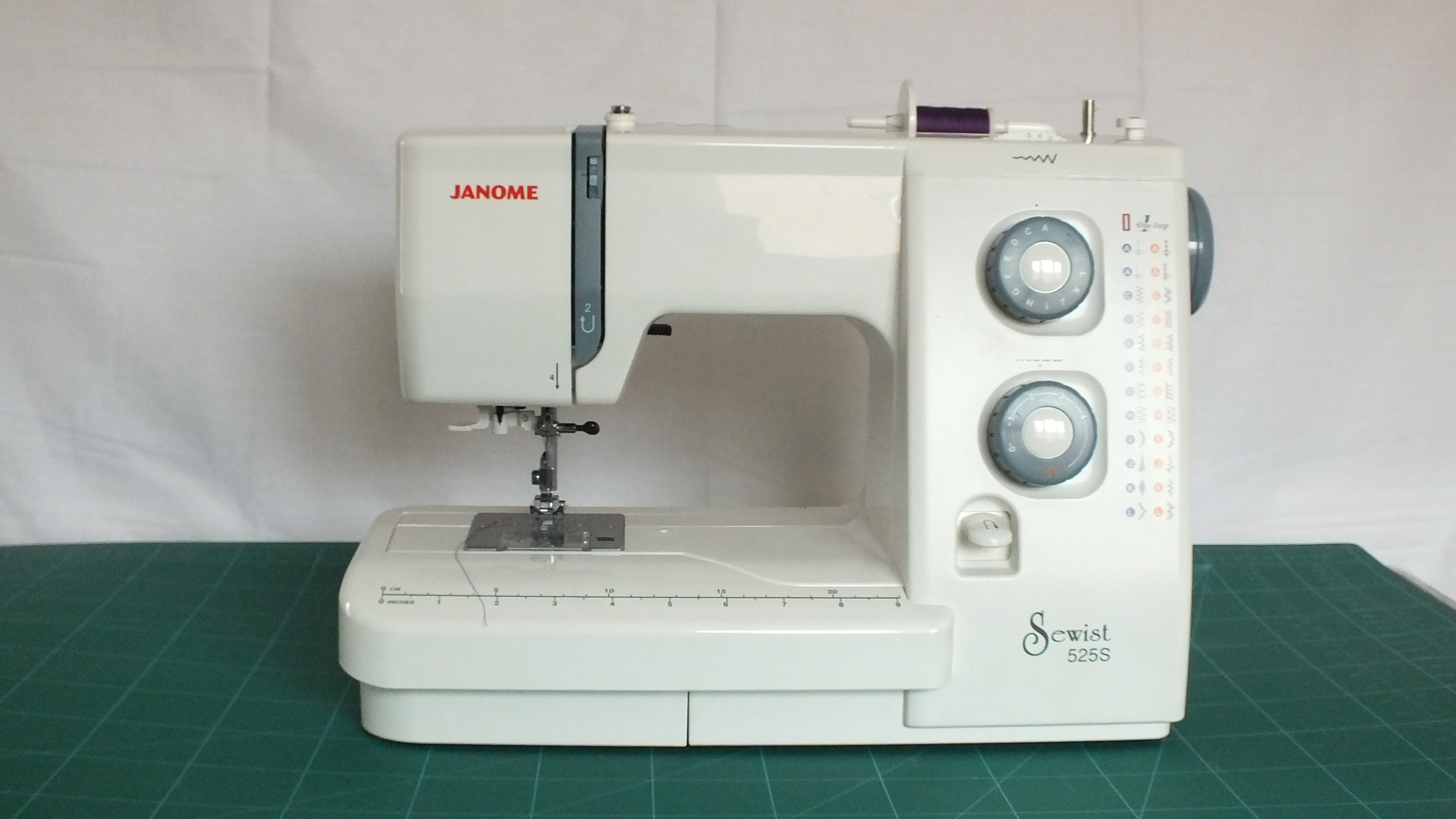 Holiday sewing frenzy
Wednesday, March 18th, 2015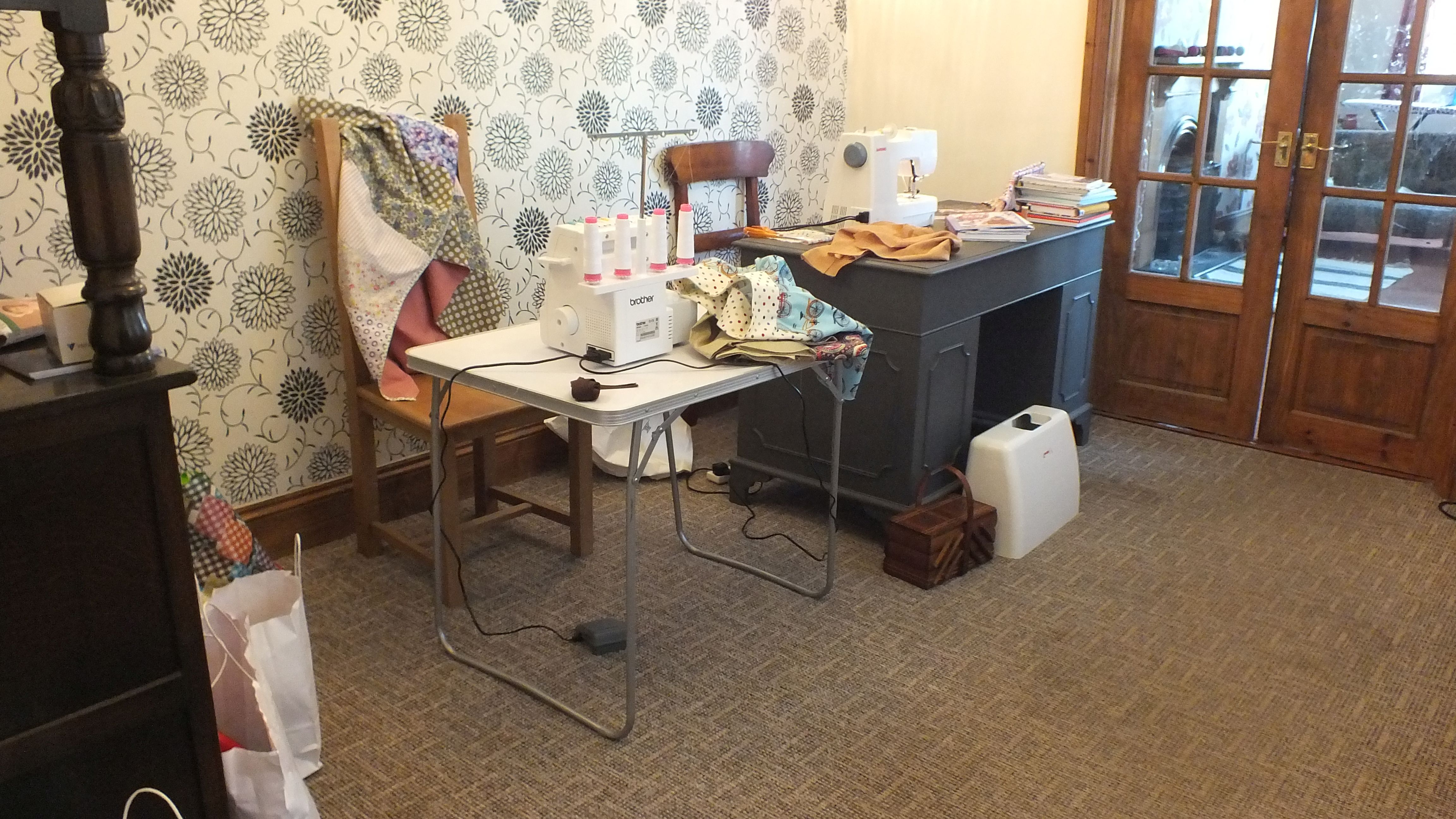 "The one thing you must never do", says my very clever friend and Sassy Sewing instructor Christina, "Is to let your overlocker unthread itself."
Hmm. I'm looking at an overlocker that is very definitely naked. Three 20ps in the Sassy swear box and the optimist returns. Of course I can thread an overlocker. And it turns out I can.
Mr Sassy thinks the blizzard of stencilled tissue paper slowly taking over our kitchen is the blueprint for a glider to escape from his experimental cooking (note to self…in next life never marry a scientist). Truth is, the monster taking over our house represents my holiday wardrobe. Next week I will be mostly standing up on a snowboard and, occasionally, er, not. In the last three days I've made three tops and one skirt to dazzle the alpine fashionistas. To keep it simple I've used patterns I know well and to add some complication I've finally started using my overlocker. What a fantastic machine. And aside from the aforementioned light swearing, things have gone pretty much to plan.
Those of you who've been reading this for a while will remember that my friend Judi and me are having a challenge this year to only wear things that we've made. Which is good because it's meant no last-minute pre-holiday trips to Top Shop, not so good because our living room floor has more pins on it than workshop repairing beds-of-nails.
It's not often that sewing goes so well – maybe I'm finally getting the hang of it. Two of the tops are made from some of our new stock ('isn't that stuff supposed to be for sale?'…asks Mr Sassy) and the skirt from an old favourite – the Kauffman bicycle print.
Apologies in advance if this blog goes a little quiet for the next few days, Mr S has the passwords, who knows what he'll find to write about.
Looks what's coming to Sassy Sewing Shop
Thursday, March 12th, 2015
Pattern Drafting Workshops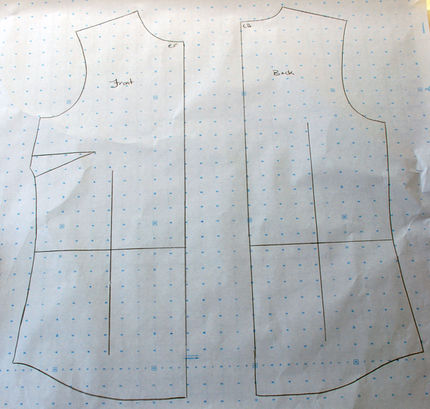 The fabulous and talented seamstress and designer that is Kate Pinfold is running pattern drafting workshops right here at Sassy Sewing and we're very, very excited.
On the day you'll learn how to measure yourself accurately, how to make a paper pattern to fit your exact size, how to make a made to measure toile and Kate will also show you how to adapt the patterns to make lots of lovely, unique garments. Everything will be supplied on the day – you just need to turn up. You don't have to be an expert sewer to attend these workshops although some knowledge is preferable. Each workshop is stand-alone so you don't have to attend all four.
April 26 – Skirt block
May 24 – Trouser block
June 28 – Bodice block (for making tops)
July 19 – Dress block
All workshops run 9.30am – 4pm and cost £45 which includes all materials required – you'll go away with everything you need to create made to measure garments. Only five places available on each so early booking is advisable.
 Tea, coffee and cake will be freely available
For more information visit www.sassysewing.co.uk or call 01507 524566.
Anyone for coffee?
Sunday, March 8th, 2015
We have a new measure of busy-ness at the shop. DGC or Drinks Gone Cold. With an award-winning bistro and coffee shop next door, Sassy Sewing gets through a lot of hot drinks, but, as our little business gets busier we are staring at more and more un-drunk paper cups.
A typical day will score 2-3 on the 'Cappacin-not' scale, which means roughly 50% of drinks go unloved. But since February the shop has been getting busier and busier and we've seen it soar off the scale. Yesterday started off slowly, looking like it might only be a '1' . but then, from about mid-morning onwards things got a bit manic and it turned into a record-breaking '6'. That's a lot of wasted beans and unconsumed caffeine, but funnily enough a Julie who is still buzzing, which probably demonstrates some kind of interesting scientific principle about positivity and hortmones. Unfortunately, we're all too shattered to work it out.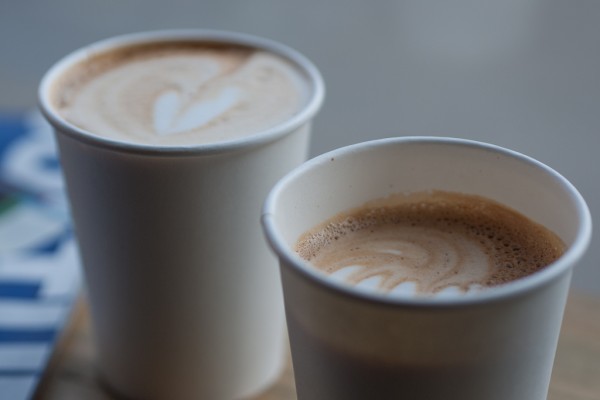 The Walkaway Dress
Tuesday, March 3rd, 2015
So my Walkaway Dress as featured on The Great British Sewing Bee is finished – and what a beauty. I chose a cotton print with a vintage design which I thought fitted the style just right. All in all it took me about five and a half hours, but not all in one go. It's a hungry dress as far as fabric is concerned – 4.6 metres plus 5 metres of bias binding – but I think it's worth it. There are only three pattern pieces and, even though it looks more complicated, it is in fact very easy to make. The most time consuming parts were hemming the circle skirt – I may cheat and just turn up once rather than twice next time, and applying the bias, which goes on all the edges. If you make this, be careful on the neck edge as sewing the bias in place can make it stretch out of shape a little. Using a stay stitch will help.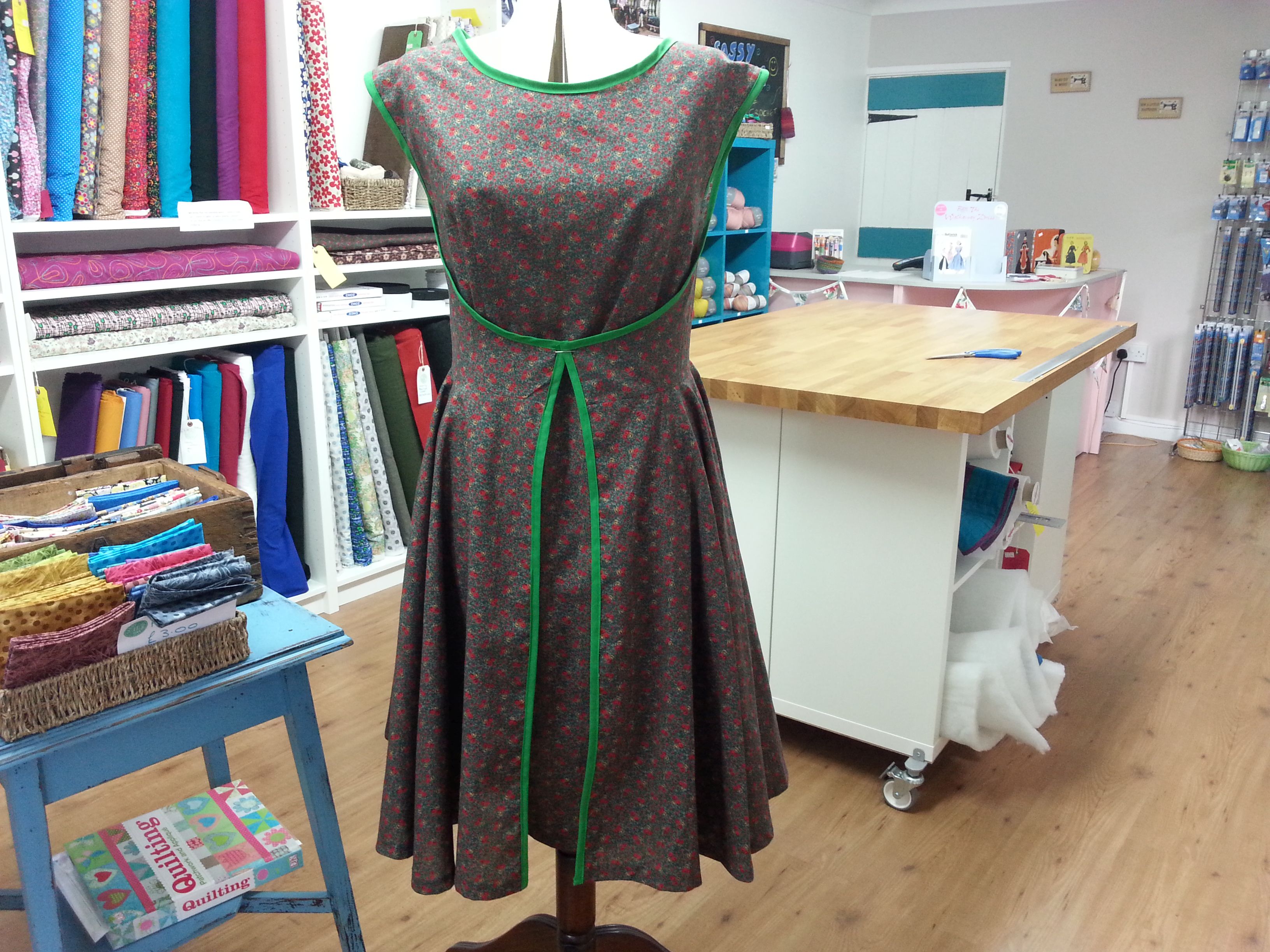 The sizing of the dress is not very generous – I made mine thinking I'd have plenty of room but to be honest it's too tight to wear right now – so check carefully before you cut. I've got a few more Hip Hop Abs workouts to do before I can squeeze into mine, but for now Patricia the mannequin is enjoying it for me. I still have to do the fastenings on the front (so not quite finished in reality!) I'm going for loops and buttons rather than the popper fastenings the pattern asks for as I think they'll look nicer.
I'd highly recommend everyone to make this dress as it really is a lovely thing and so vintage darling. Just my thing.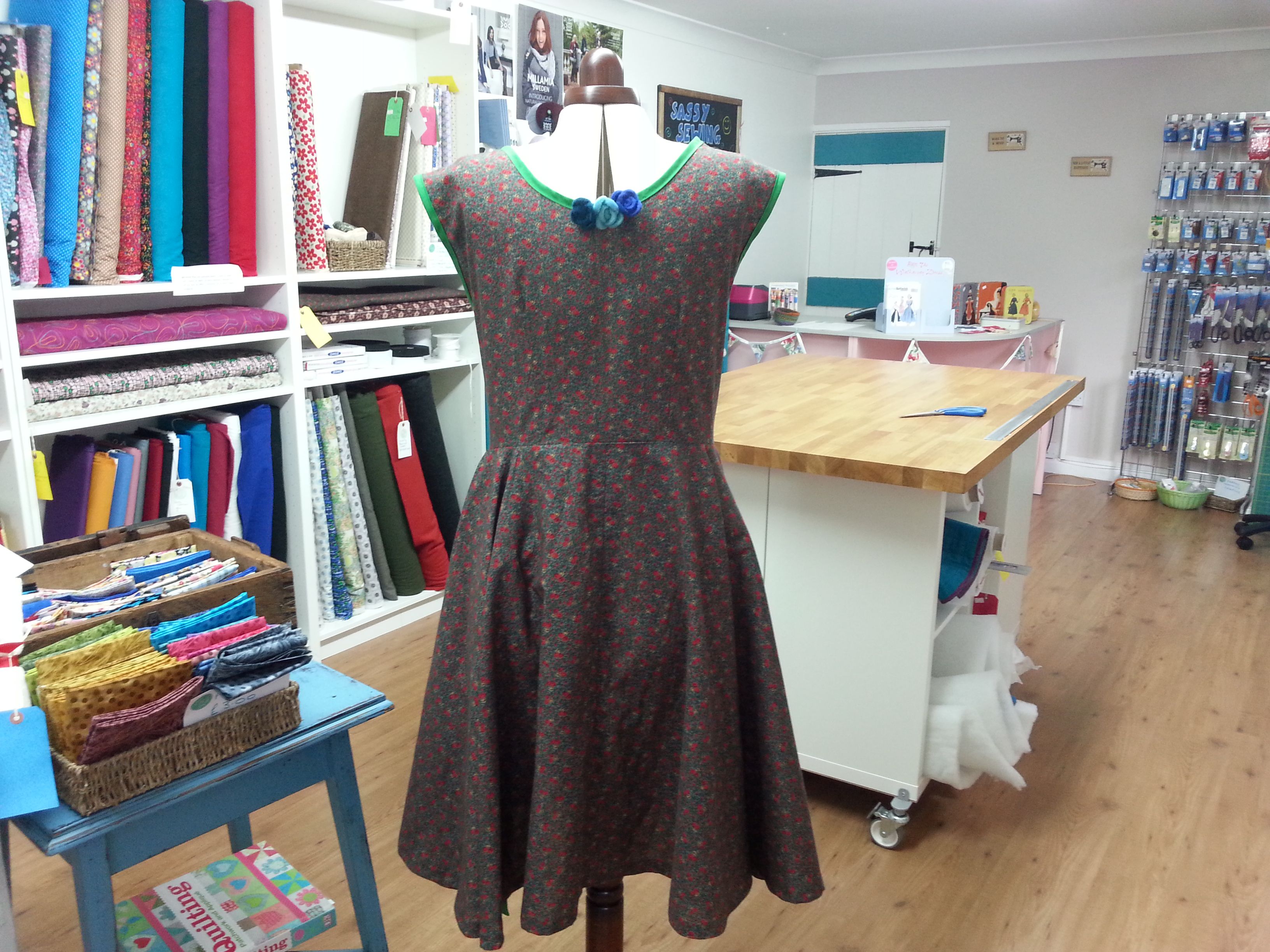 ---