Sassy's simple sewing kit
Sunday, May 31st, 2015
Sewing is simple, but even when you've got the fanciest of fancy machines, you'll still need a few extra tools to go with it. And a sewing box too.
Measuring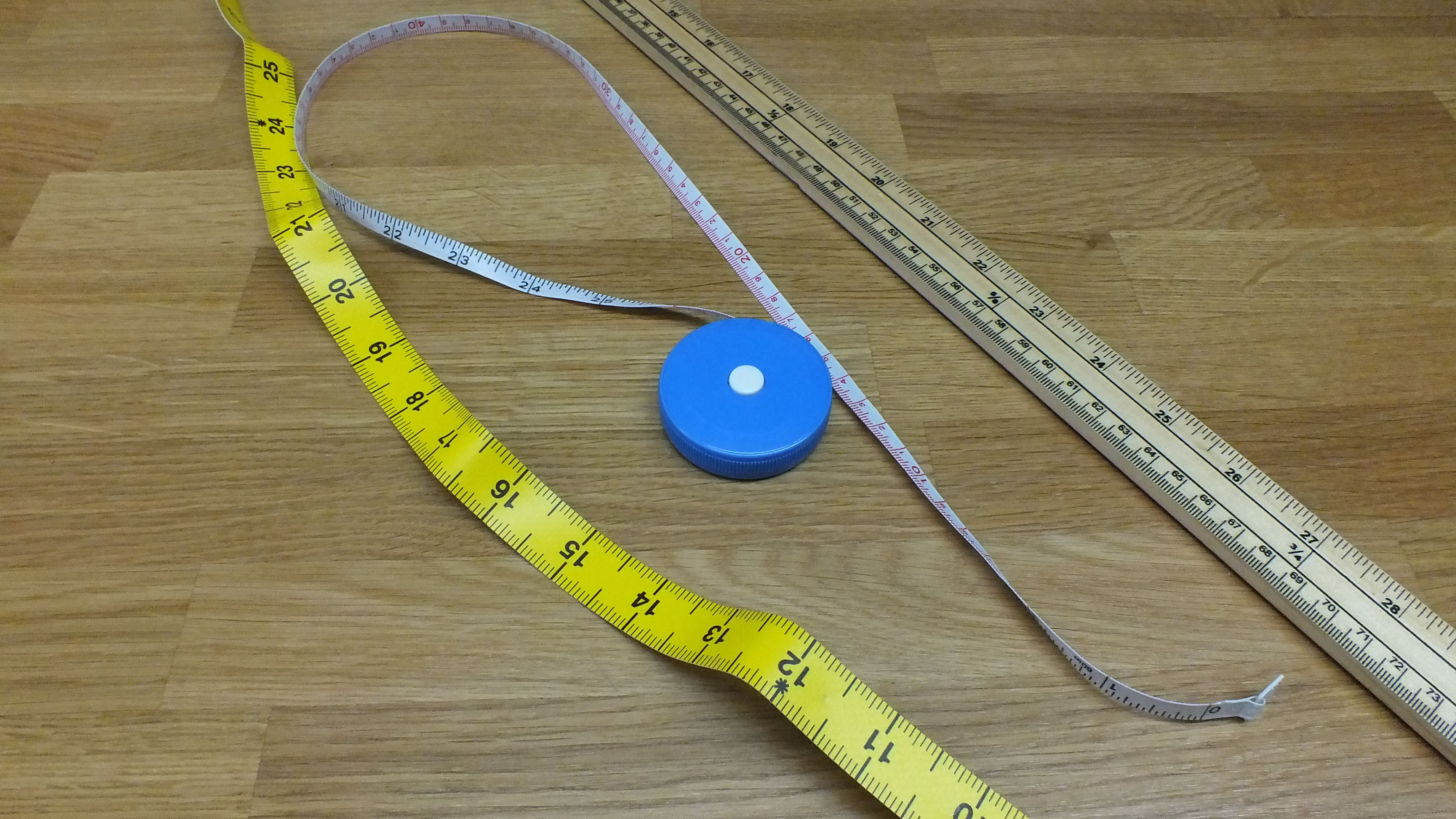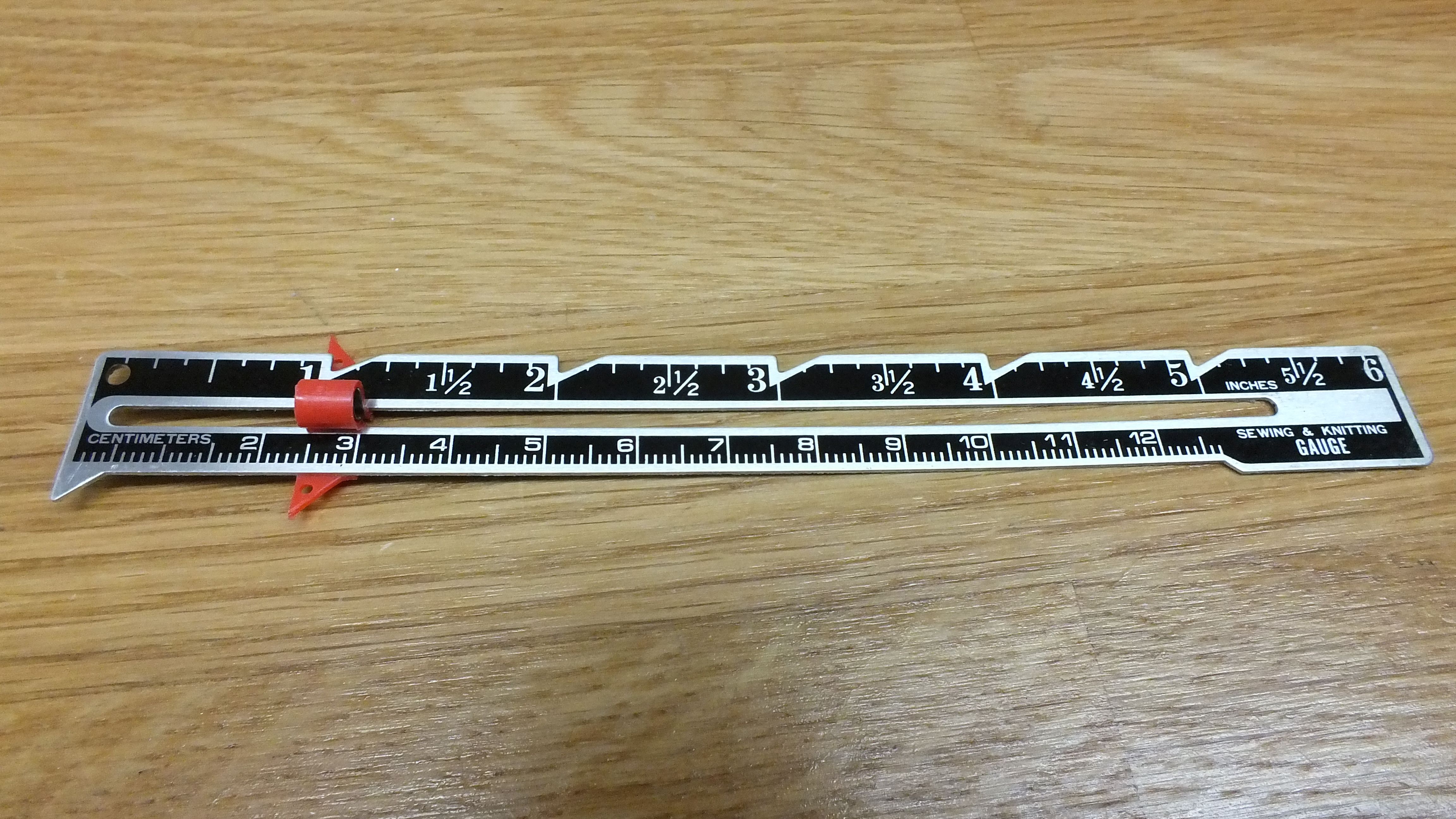 Traditionalists prefer a simple ribbon-tape, while modernists (and men, probably) love a retractable tech tape. A metre rule is also useful, especially if you have long, straight lines to draw. Another great tool is a simple seam gauge, especially when sewing hems as it helps you get an accurate measurement all the way round.
Marking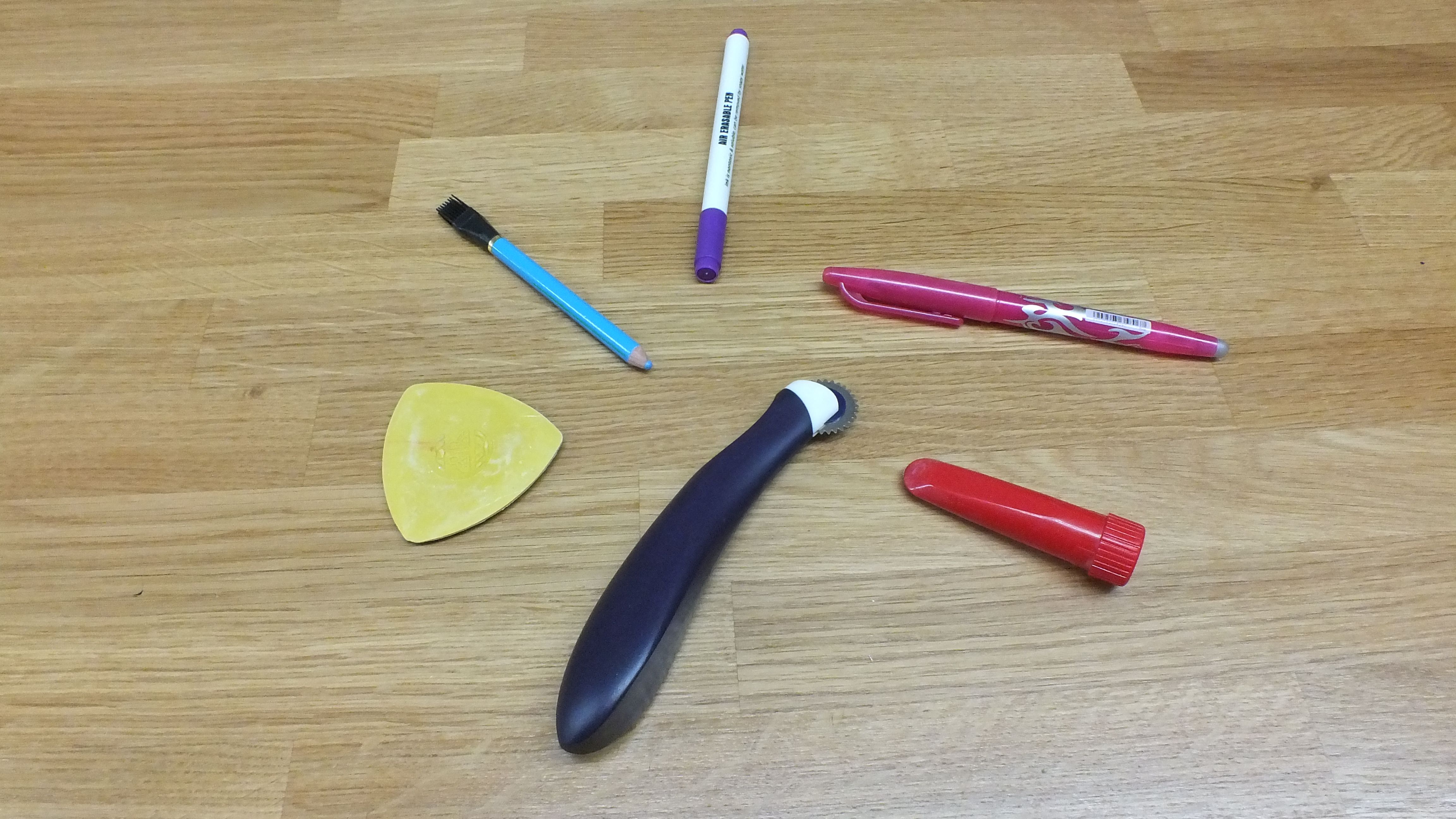 Blocks or pencils of tailor's chalk are the simplest and the marks are easily removed by brushing.
Higher-tech options are available and include erasable pens/pencils, water soluble marker pens, iron erasable pens and dressmakers' carbon paper with a tracing wheel.
Cutting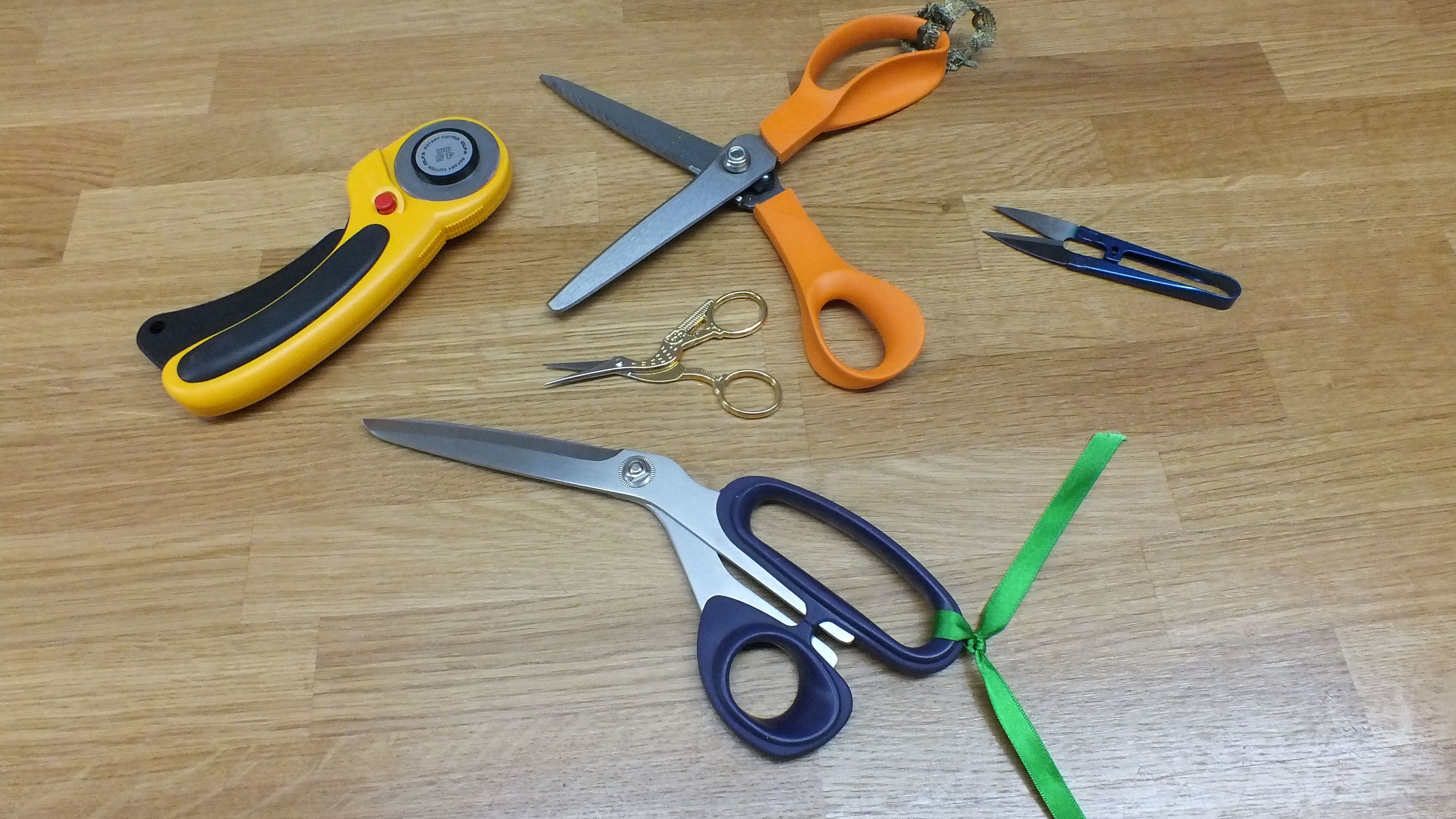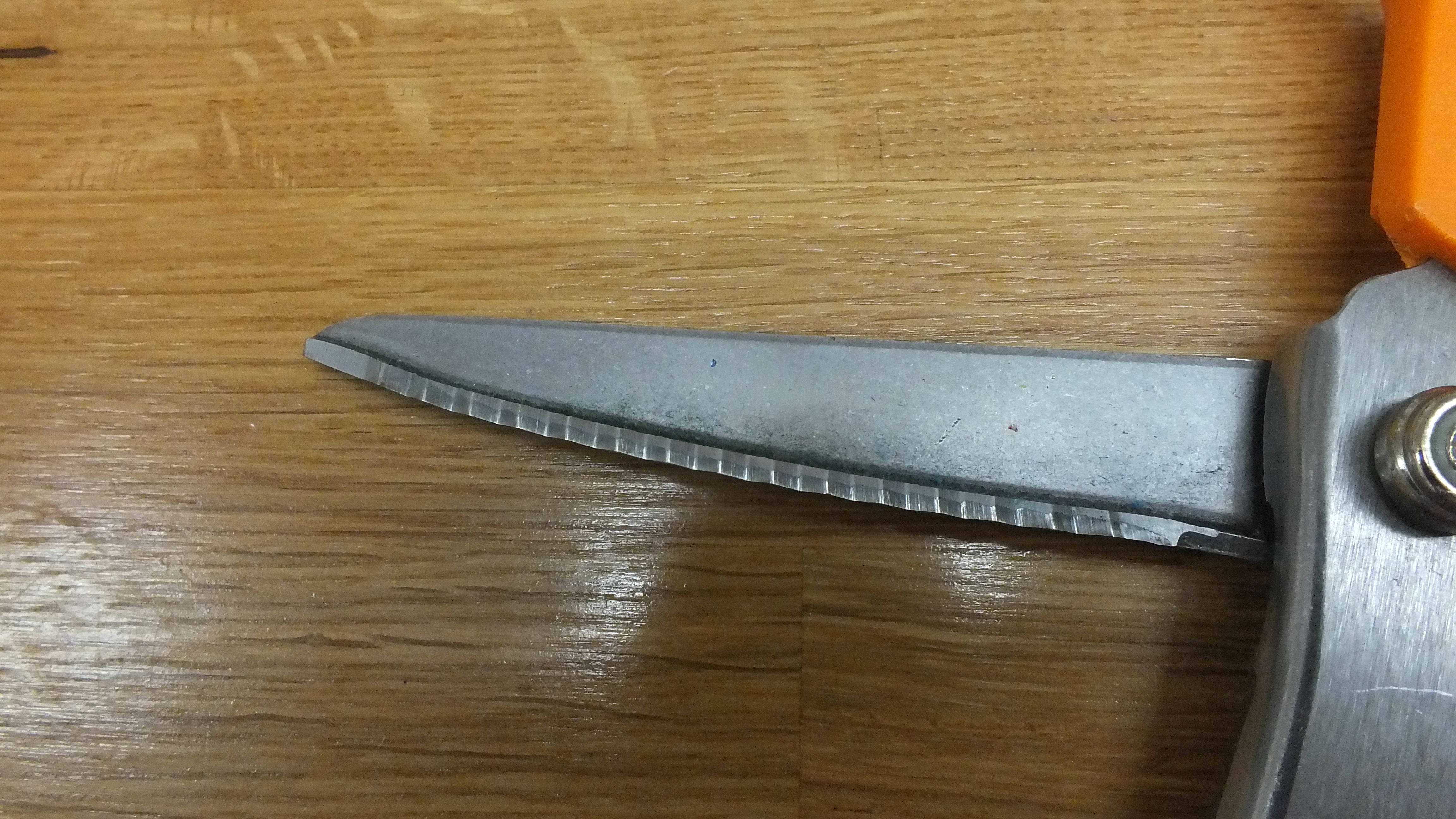 Five common cutting tools. Bent-handled shears have an angled lower blade that keeps fabric flat while being cut. Pinking shears have zigzag blades that form fray-resistant edges. Sewing scissors trim threads and a thread clipper has spring-action blades but no handles making it quicker to snip thread as you sew. Rotary cutters offer a clean, straight cut but aren't quite so good for cutting fiddly shapes.
Pinning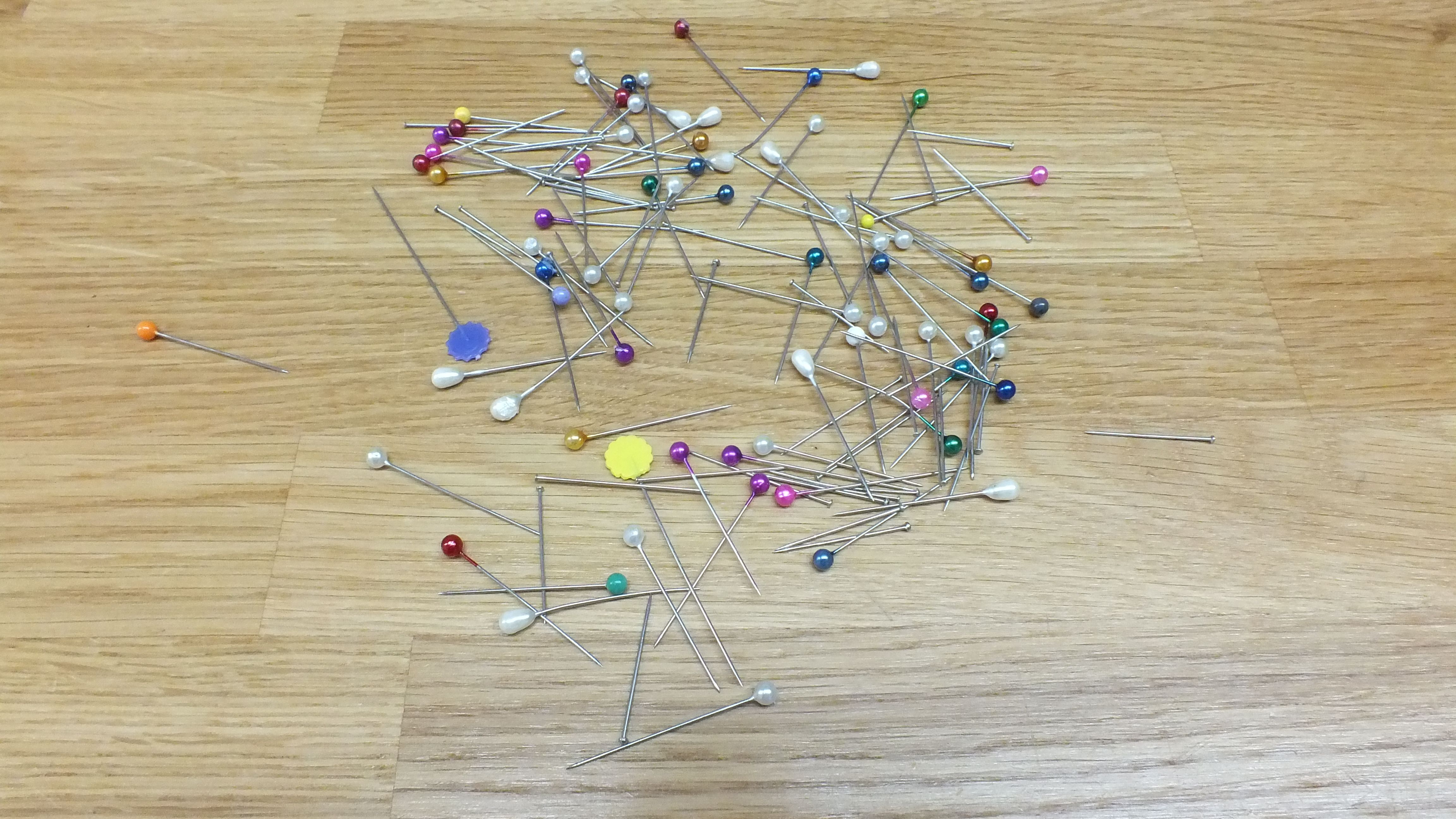 Pins. Simple huh? They keep your patterns and fabric in close company, even if you're sewing in space. And not all pins are the same. Standard multi-purpose pins will make do for most, but you'll need finer pins for really delicate fabrics. Real sassy sewers buy pins with coloured plastic heads which are easier to see when you drop them on the floor meaning less time wasted watching Fido doing Hellraiser impressions.
You'll need a pin cushion too to keep them under control. Go for a magnetic one and picking up fallen spikeys is as easy as waving at the carpet.
Sewing
Machine needles come in many sizes. Buy yourself a pack of different sizes suitable for all weights of fabric. Most packs of sewing machine needles contain both metric (size 65-110) and imperial (9-18) sizes. We don't understand it either but are guessing that a committee might have been involved. The bigger the number, the thicker the needle. There are different needles for different jobs. For instance, quilting needles, needles to use on knits, twin needles.
A fine needle will break if used on heavy fabrics, while a thick needle will damage lighter ones. Blunt needles are bad news. They damage your fabric, and cause uneven stitching. Experts suggest changing the needle for every new project. Great advice and needles are relatively inexpensive – cheaper than fabric anyway. Back in the real world though, I'd usually use mine for two or maybe three projects if using mostly cottons or lighter fabrics. Of course it you've splashed out on expensive fabric, then it's a new needle every time.
Fixing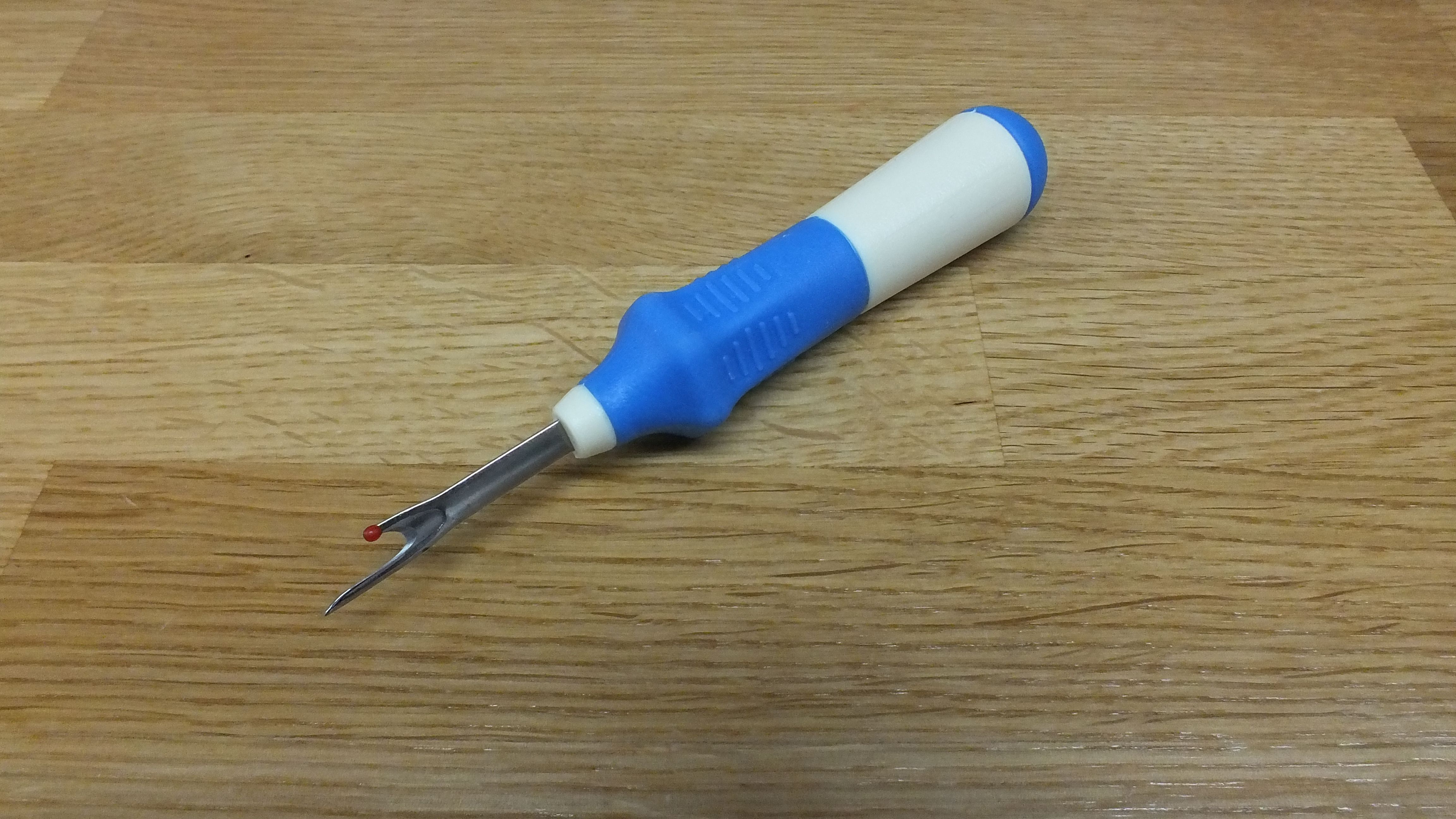 A seam ripper is a small hook with a blade underneath. Push it through the fabric to open up seams and rip out stiches when things go wrong (which they will, at first, often.)
Got something to celebrate?
Tuesday, May 19th, 2015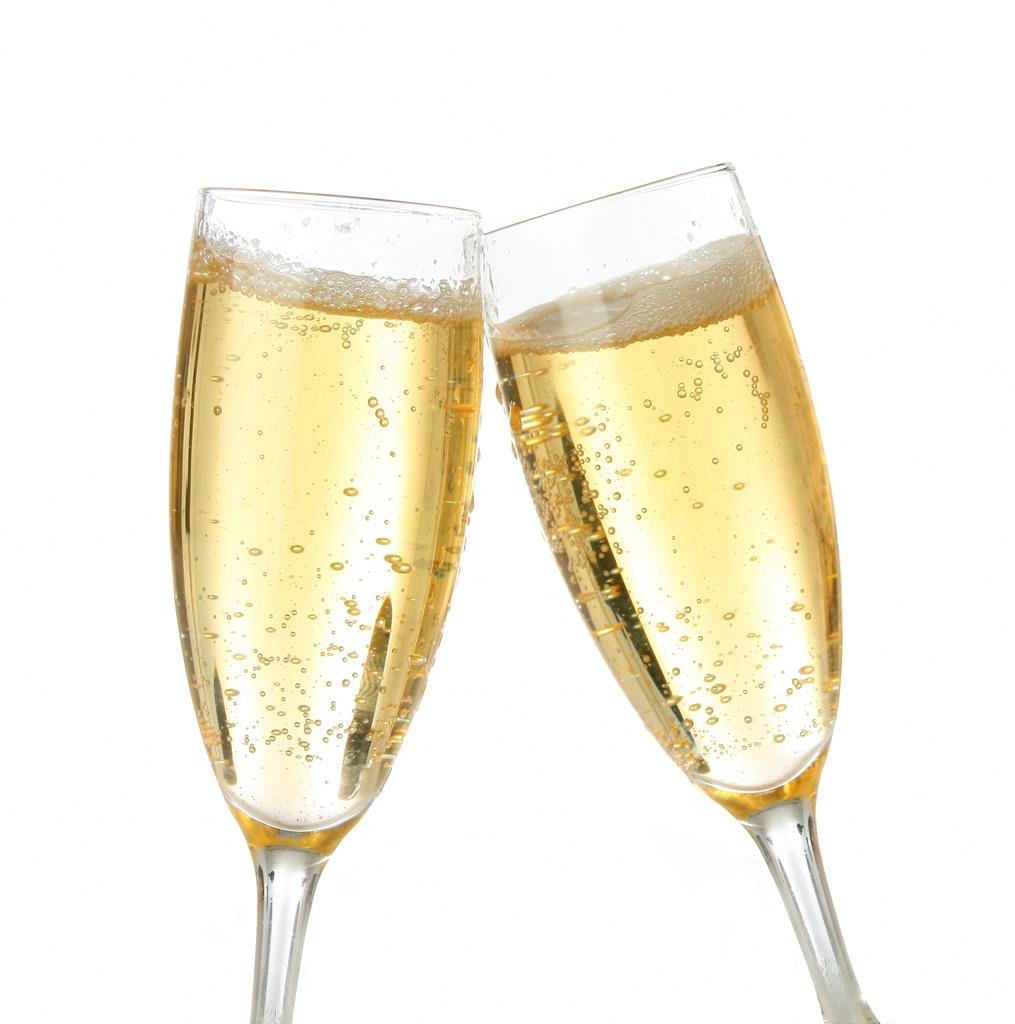 New and we are so excited about it! Why not party on at Sassy Sewing and we'll make sure it's an occasion to remember. Hen party, birthday do, baby shower – whatever it is you're toasting why not celebrate while you craft.
Make beautiful bunting for the bride, a keepsake quilt for a baby or a sash for the birthday girl – we can cater for just about anything and no previous experience is required.
Party food and drink can be included if required and we'll make sure our lovely space looks as sparkly as it could possibly be.
For more information please call us on 01507 524566 or why not call in to the shop to discuss. We guarantee to make your day special.
The challenge hots up
Monday, May 11th, 2015
The 2015 challenge continues and my partner in crime Judi, fresh from moving back to the UK from Turkey has been getting busy with her new sewing machine. Regular readers will remember that for 2015 we are not buying any new clothes, instead we have to make them all. We are now five months in and both are a little behind but enjoying it all the same. I definitely need to sew faster before I run out of new things to wear (Mr Sassy would choke on his coffee if he heard me saying this as if course he thinks I've got more than enough clothes. When do us women ever have enough clothes!)
Here is Judi's latest offering. It's a lovely little 'Jackie O' jacket made from a pattern featured in Love Sewing magazine – it was an easy and quick make with nothing to catch you out.
She chose a black boiled wool fabric that's as soft as butter and doesn't need lining. A black gingham stretch ribbon around the front edges and neckline finishes the jacket off beautifully and adds a bit of interest to a gorgeous but plain fabric. She tells me the possibilities for embellishments on this jacket are endless and she's looking forward to making another, much blingier version. Now where did I put those sunglasses!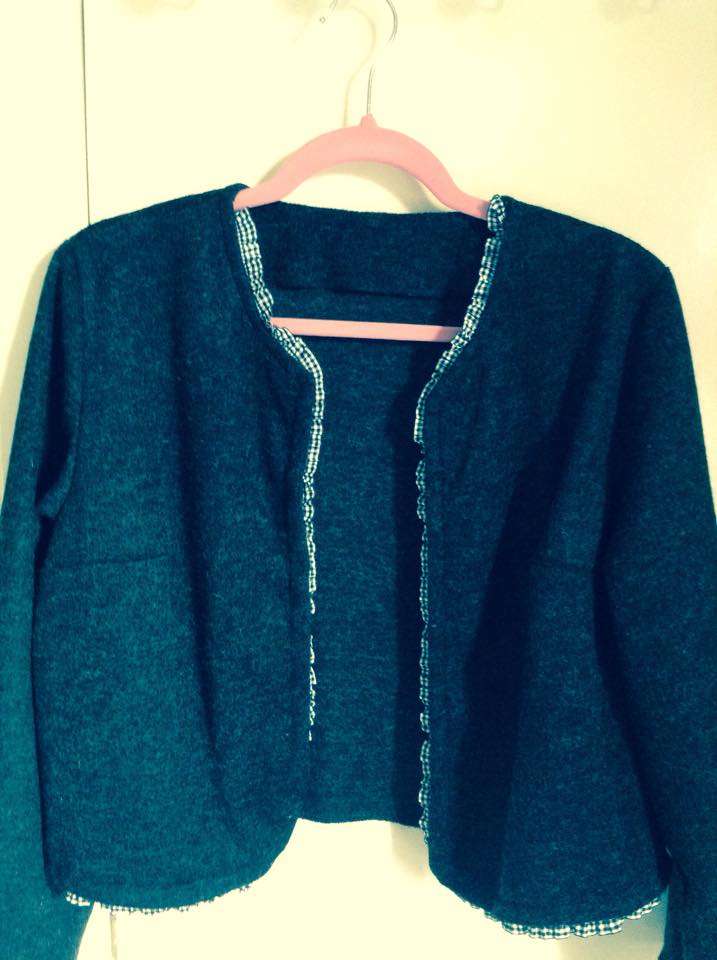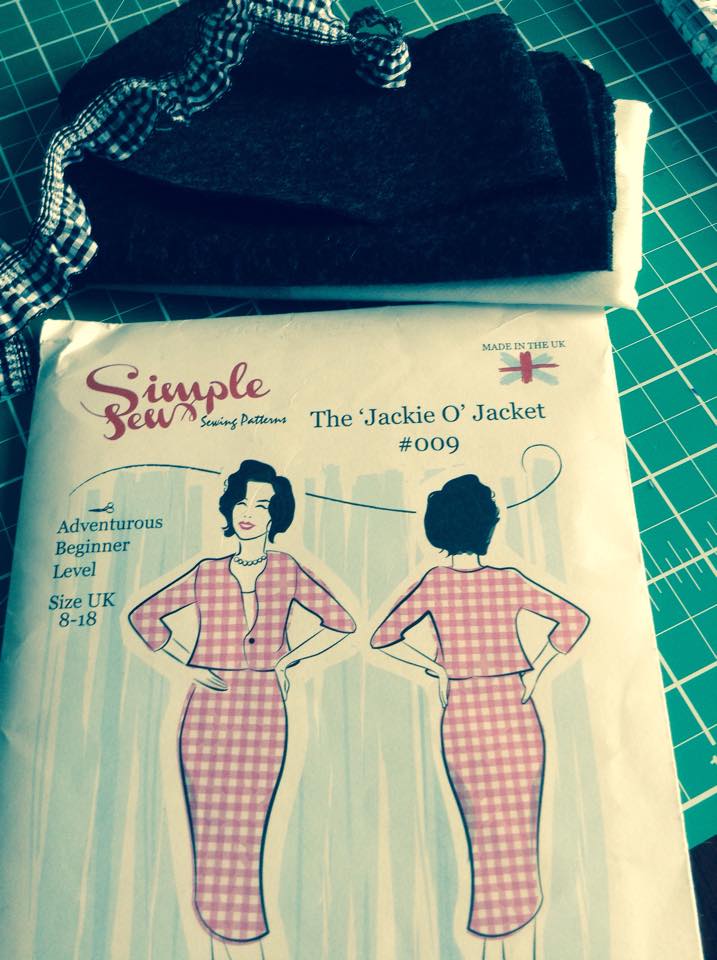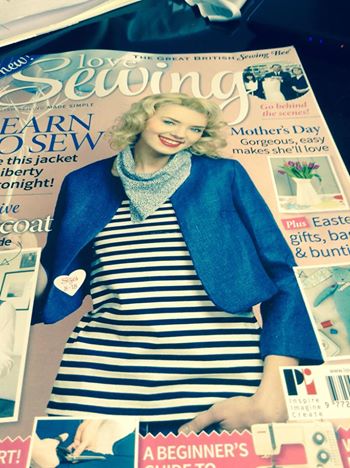 Prym magnetic seam guide
Wednesday, May 6th, 2015
I've been wanting to try this seam guide for a while and now I'm really glad I  have. Prym claims that it guarantees a precise seam allowance with no wavering. The strong magnet firmly grips to the plate of your sewing machine and allows you to line your fabric up against its raised edge.  I've been using it for about four weeks and I have to say I do like it quite a lot. I don't need it all the time but I've found it useful when doing a lot of straight sewing or for tucks and pleats when consistency is key. Or, like now when I'm rushing to finish a range of garments for a special occasion – I can just whizz along the seams with this in place. For the price, I'd say it's a definite must-have for your sewing box and I can see one of these being especially useful for beginners – just like stabilisers for your sewing machine! Beware though – this guide is not suitable for computerised machines as the magnet can tamper with the electronics. I had to go back to my lovely Janome 525s to try it out.
Price: Around £3.10
Contact: Available from many sewing shops including Sassy Sewing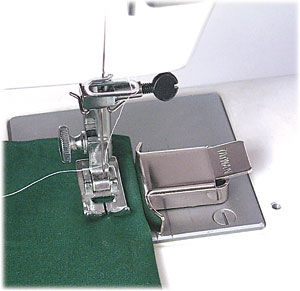 Solving breaking thread issues
Saturday, May 2nd, 2015
Nothing's more annoying than thread that keeps breaking when you're sewing your lovely new garment. The good news is that there will be a solution for this annoying problem. Usually it's nothing too serious – more likely to be the machine set up, the wrong needle or the wrong thread for instance.
What Causes Thread to Break?
Here are some of the most common causes of broken threads. Check out the list and see if any of these might be relevant to your case:
1.Cheap thread
Cheap thread  might be plentiful but its durability and strength will be poor and you may find that the savings outweigh the nuisance of thread that keeps breaking or knotting. It might be that you are on a badly fitting spooI. If you are in the middle of a  project and have not encountered any problems like this until now it is definitely worth changing the spool and seeing if it makes a difference. Otherwise, get yourself some higher quality thread such as Gutterman.
Badly wound bobbin
If it's the lower thread that keeps snapping, look to your bobbin. I suggest that for every project you should start with an empty, clean bobbin – don't keep the old thread on the bobbing.
Unsuitable needles
Look closely at your needle, and particularly, at the eye. It is possible that the eye may be rough, with sharp edges that cut the thread before it has a chance to do its job. Alternatively, the problem may be that the needle is too small for the thread you are using. The more you try and force the thread throw, the more likely it is that it will snap and cause you problems.
Incorrect threading
Have a look at the thread path and make sure that it isn't caught on the spool or any other area of the machine. It should run smooth, without obstruction.
Incorrect tension
Tension affects how tightly your thread is pulled through the machine and if it's too high, your thread will snap. Make sure that your tension discs are in the correct position for your thread. If you thread is very wide, they will need to be adjusted so that the thread flows threw when you start sewing.
Needle in backwards
Trust me this does happen.  If your needle is in backwards it will l definitely lead to thread breakage. Just check it and rule it out as a possible cause of snagging.
---