Sewing liners for a good cause
Monday, July 20th, 2015
Warning, the following post is unsuitable for anyone still eating supper or likely to leave the seat up! You might remember that Sassy Sewing's latest recruit, Judi and I are having a challenge this year to not buy any clothes and make everything we wear.
So far it's going well, but I fear that Jude has just played an ace that I can't quite match.
When she told me last week over lunch that she was making a reusable cloth panty liner I was initially relieved that I'd chosen the toastie and not the pitta bread.
Really? Have I slept too long and woken up in the 1850s? Apparently (and thankfully), Judi's efforts are all for a very good cause. To provide the means for third world ladies to enjoy better lady-hygiene. As a sewing challenge it's certainly interesting. Flicking through our pattern books revealed all manner of shirts, tops, skirts, dog carriers (yes, really, a dog coat with handles so you can lift Fido over tall fences), but nothing resembling Judi's efforts. .
So, to avoid further blushing we've renamed this project the 'Designer Judi Jockstrap'…Expect to see all the Essex A-listers swapping their Vajazzles for one of these hanging out of their Armanis by next summer.
And if you want to take part in the good works visit www.ecofemme.org and for a tutorial on how to make these little gems, go to https://www.youtube.com/watch?v=CLXnTbi0_7c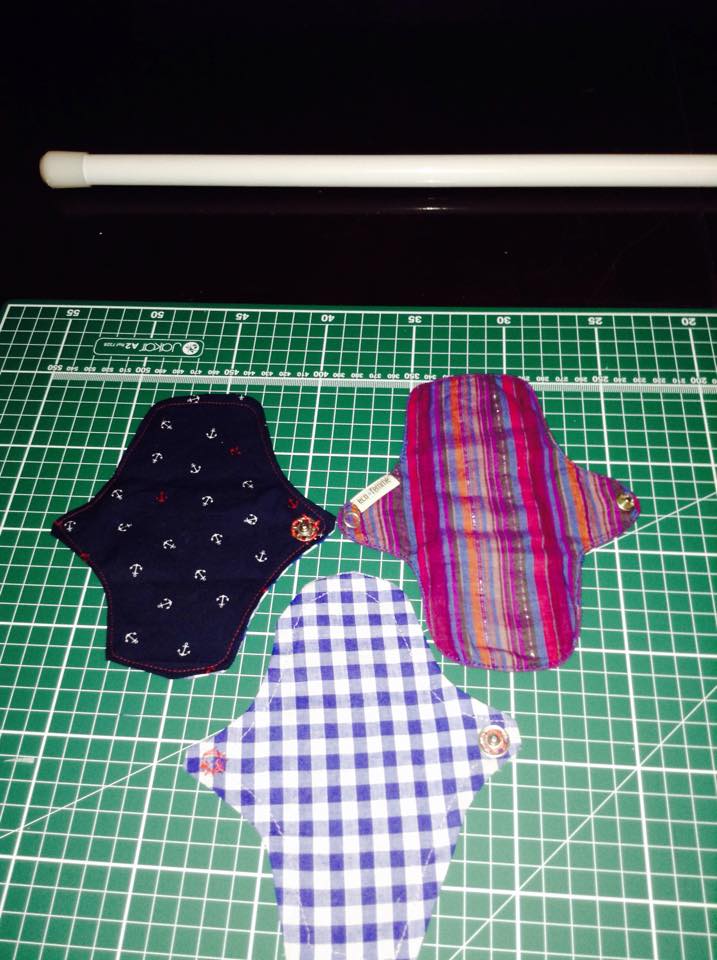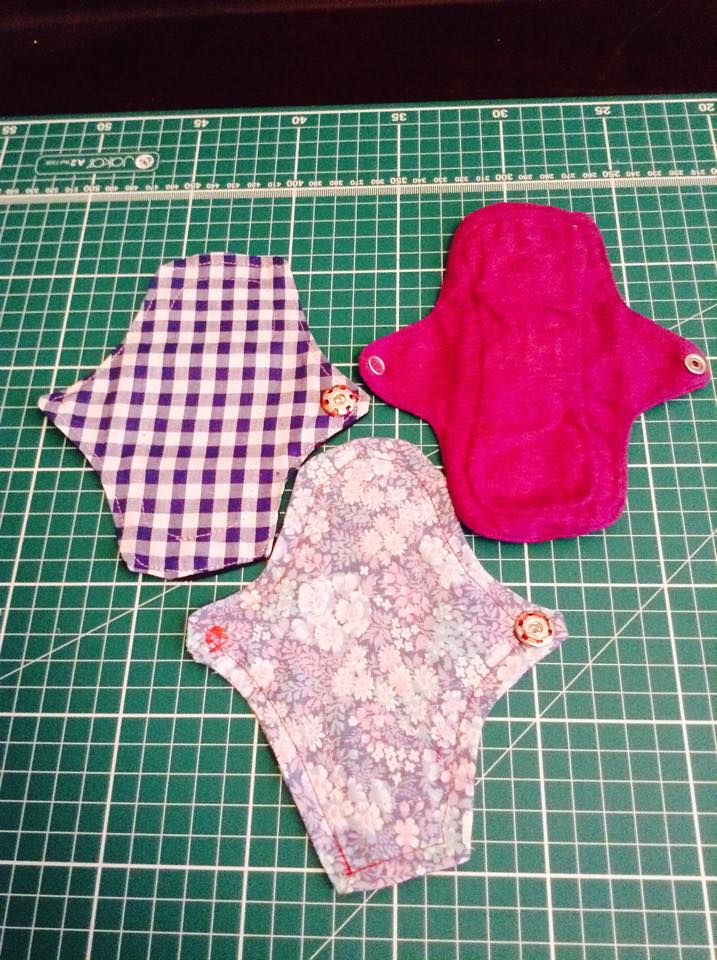 Into the darkness
Monday, July 6th, 2015
Dancing in the dark? Not quite, but when the lights went out in our patch of Lincolnshire on Saturday afternoon we certainly had a few new challenges. No radio actually meant a dance-free day (possibly a first for Lincolnshire's only fabric shop where you can hear Motorhead and Northern Soul during the same piece of cake). No coffee was bad enough, no cash register slightly more challenging till we found the secret manual method to open it. Customers not being able to tell if those subtle shades on our lovely Dashwood designer fabrics were red, pink or dusky rose meant a stream of Sassy customers stood blinking in the sunlight, clutching a bolt or two of their about-to-be favourite cottons.
It could have been worse – the bistro next door had a fridge full of party food for a christening the following day. And at least the sun was shining. So thanks to all our customers for your patience and willingness to skip to the cashpoint over the road (no sparks means no card machine either). We hope all your fabric was the colour you needed it to be.
Mr Sassy is drawing up plans for a bicycle powered generator in case it happens again. That should just about power the radio if we're lucky.
Taking photos in the dark with a camera phone isn't easy – so sorry for the quality of these.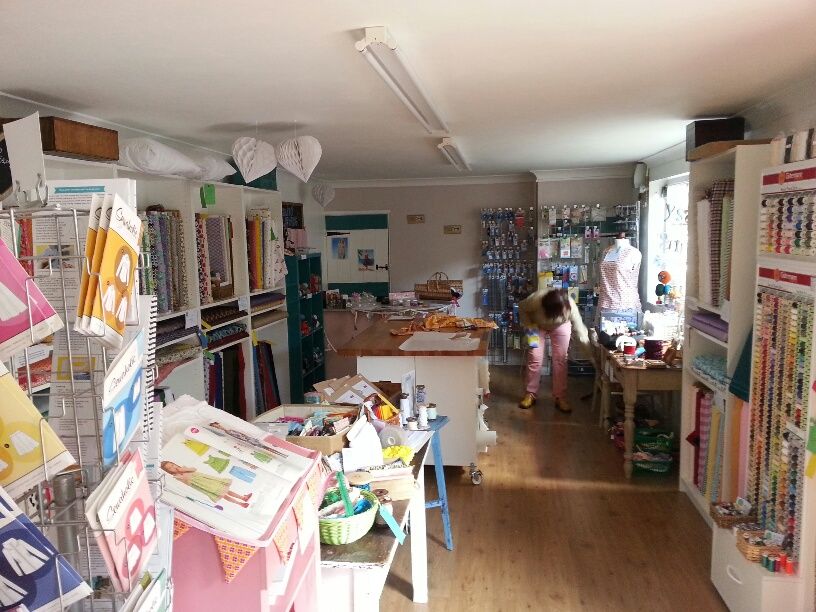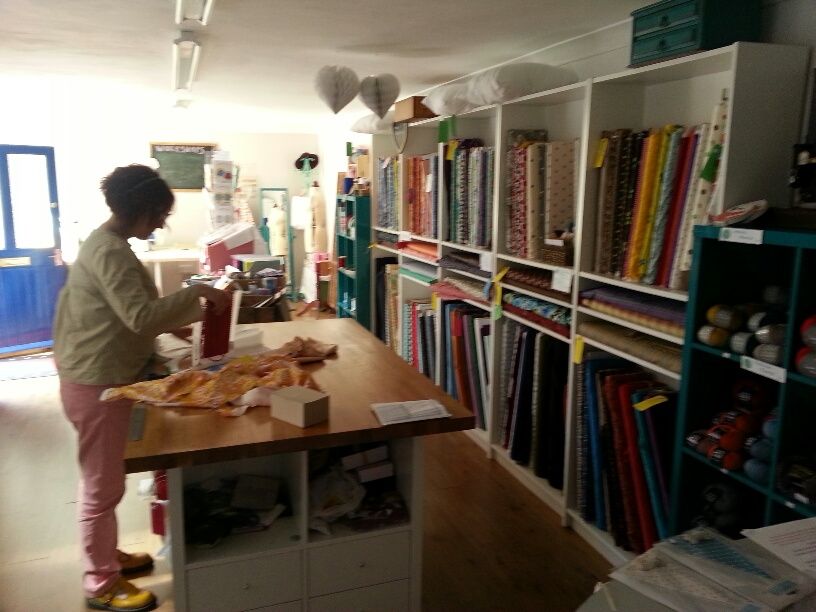 ---