Sewing Satisfaction
Tuesday, October 27th, 2015
Looking through some recent picture we took of Sassy Sewing workshops, it struck me that this is what sewing fulfilment looks like. A simple shot taken at the end of our last 'learn to sew class'. Look carefully and you'll see the bits of thread all over the tables and floor, sense the warm glow of satisfaction from the babbling and newly-enthused group of sewists and try not to count the exact number of biscuit wrappers on the table.
This is the second time we've run this six week course and the second time we've grown a bunch of passionate crafters who didn't want to stop. So we are now planning some kind of 'next-stage' intermediate sewing course to  run in our next series of workshops early next year. Keep an eye on the website for news – it's all very exciting!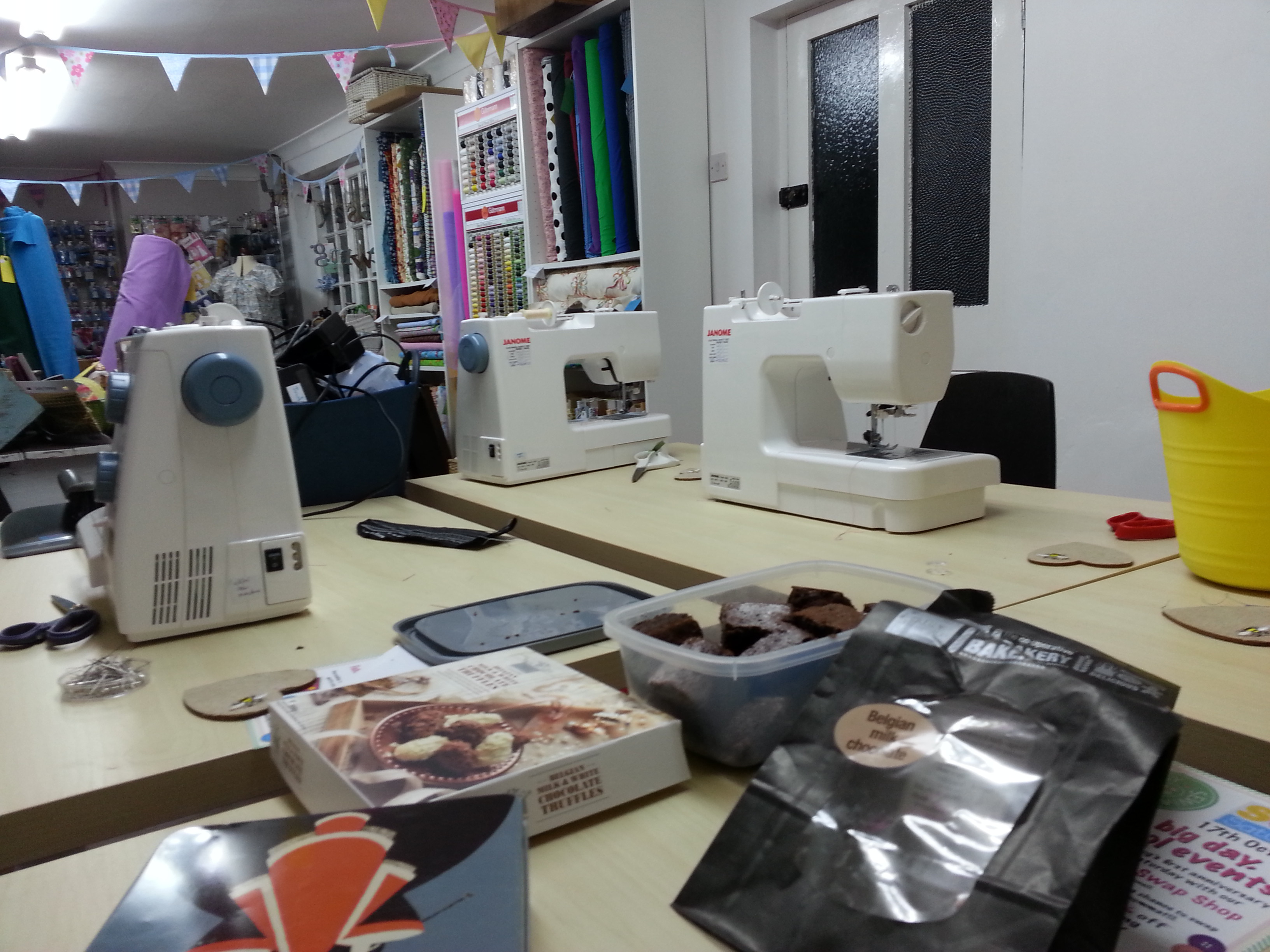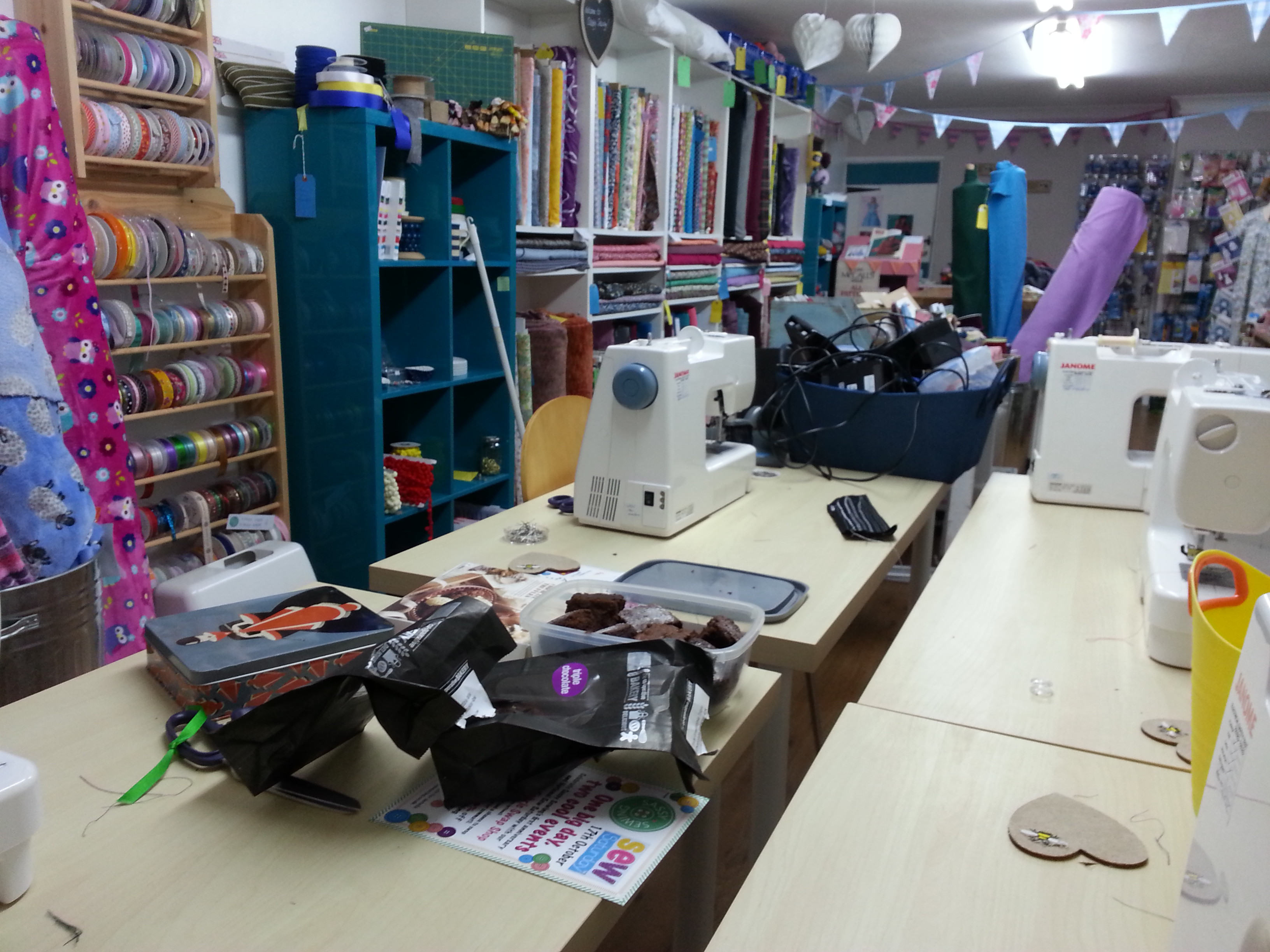 Sewing with satin fabric
Friday, October 23rd, 2015
The party season is upon us (or so I'm told) and we've had a few folk in the shop recently asking for advice on sewing with satin. They were planning on making some fab dress or other for a special do. Mostly the questions are about how to sew a seam in satin without it puckering. Well we have some advice for this. Here it is:
Set the machine tension low because if it's too tight it will pucker straight away
Choose a shorter stitch length than normal
Choose a small, fine needle –  a size 70 or 75 as this will help avoid needle holes appearing in the fabric
A straight-stitch foot will help as it has a smaller hole than a standard foot and so the fabric is much less inclined to get pulled down into the machine
Hold the fabric taught as you sew
A strip of tissue paper underneath the fabric as you sew will help support it. It can easily be torn away after stitching
Finally enjoy it – satin is a lovely fabric and, with just a bit of care, shouldn't cause you any problems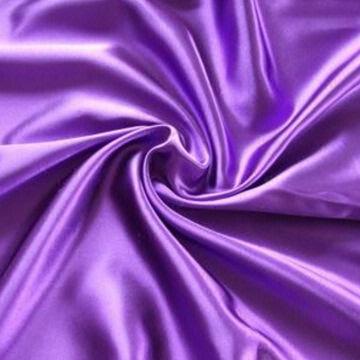 Come party with us!
Thursday, October 15th, 2015
This coming weekend (18th of October to be exact) marks one whole year since Sassy Sewing opened it's doors to the sewists of Horncastle and, as it turns out, much further afield.
We're so proud of what our little shop has achieved. We've sold hundreds of metres of beautiful fabric to avid sewists, taught dozens of new sewists to sew, including children, inspired those more experienced to try something new and given confidence to those dithering on the edge to step inside and discover the joy of sewing. Our buzzing shop has become a little oasis for local sewists and tourists alike. And that's just want we wanted to achieve.
So we're having a party to celebrate and everyone, yes everyone is invited. And that means you. This Saturday we'll be offering 10% off everything and free cookies too, And as it's a double celebration –  it's also Sew Saturday where the nation celebrates the importance of local sewing shops, we're running a fabric swap. This is a simple concept. We'll put some pieces fabric out in the morning and all you need to do is bring along any fabric you're no longer completely in love with and swap it for something you do love. As the day goes on we should see some interesting fabrics swapping hands. I'm really excited. Although open normal hours (9.30am until 4pm) the celebrations will run 11am – 3pm. Can't wait to see you there.
If you're new to Sassy Sewing you can find us at 8 Market Place, Horncastle. LN9 5HB. We are just under the archway between Age Concern and the cobblers and just in front of The Stables Bistro.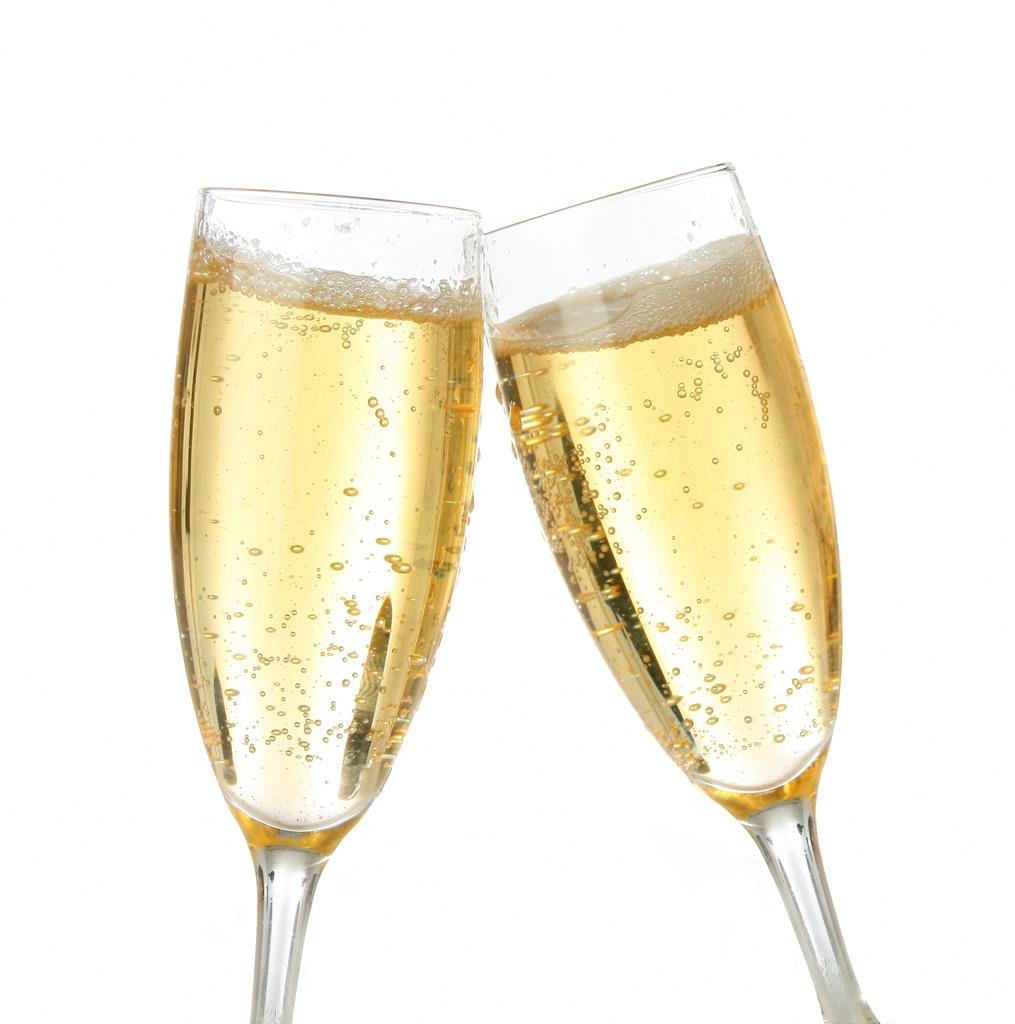 Sassy's brimming over!
Sunday, October 4th, 2015
That's it, I think Sassy Sewing might be full. The last few weeks have seen some enthusiastic stocking with dozens of new fabrics and a whole heap of new haberdashery. Maybe we've been a little too excited because our lovely little shop has every available nook and cranny full of stuff we like.
I've been into loads of fabric shops over the years, crammed to the rafters with inaccessible fabrics that look they have been there for years. In one place recently, I even spotted some novelty poly-cotton with fireworks, champagne and the words 'welcome-to-2000' printed on it.
We never wanted Sassy Sewing to be like that. The idea was always to make it an enjoyable experience and to rotate a good stock of fabrics regularly, rather than just pile more and more on top the rest.
We want our customers to look forward to seeing our new stock and so I've set Mr Sassy the task of making more space to get even more new stuff in. Cue much head-scratching and I thought I saw a pencil behind an ear the other day, which is definitely worrying.
With another 11 fabrics still to fit in before the end of this month it'll be interesting to see what he comes up with.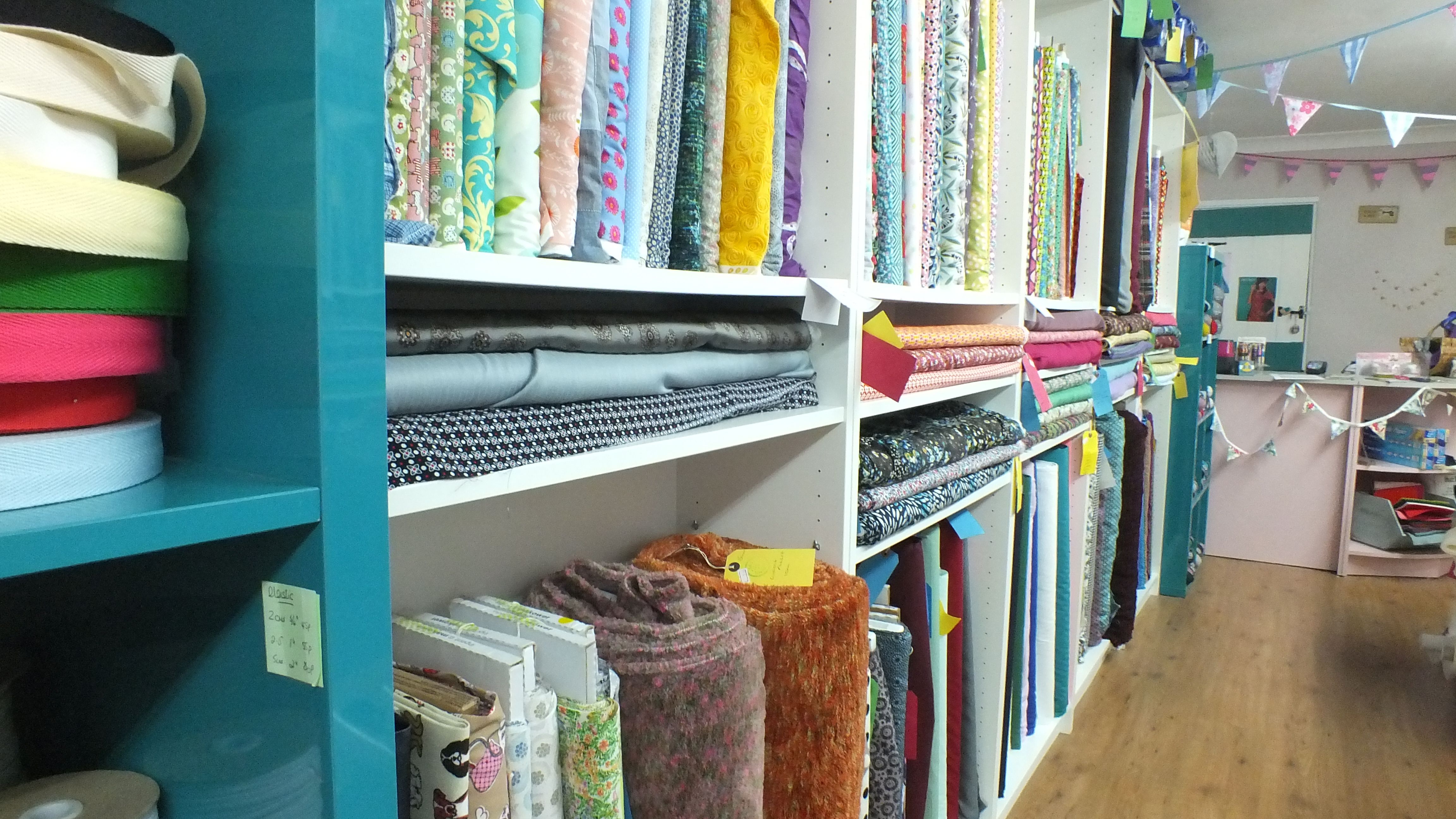 ---