Book Review – The Great British Sewing Bee From Stitch to Style
Sunday, August 14th, 2016
So it's been a while since The Great British Sewing Bee finished and what a great series it was. I secretly wanted Jade to win as I thought she had a lot of talent for one so young and had the sort of potential that winning could have helped her tap into. Hopefully she's heading for greater things anyway.
I've been having withdrawal symptoms since the final so to re-live some of The Bee I've been having a better look through the accompanying book – From Stitch to Style.
It's a really comprehensive book with a whopping 27 patterns in total. There are a handful of men's and children's patterns but most are for the ladies. Full price for this book is £25 but at Sassy Sewing we have it for £14.99 – which is a bargain if you think how much regular sewing patterns cost.
There is the obligatory introduction section covering sewing kit essentials, sewing machine basics, choosing a size, using the patterns, some common fit alterations, and popular sewing terms and hand stitching too.
To cover the 'style' part of the title there is a summary of common body shapes and tips on what styles would suit you best.
Then the book splits into three sections – Foundation, Inspiration and Exploration and all the patterns fall into one of these.
As part of the instructions of each project there is core skills section, which goes into more detail, so it's great for the novice dressmaker and if you're more advanced it makes it easy to skip the bits you don't need.
The patterns are full size and come in a separate pack. You'll need to trace off your size as the pattern pieces are overlapped and printed on both sides. It can be a bit tricky to find the sheets you need as they aren't labelled when you slide them out the pack. But all in all this is a minor irritation.
My favourite pattern from the book is the asymmetric skirt (or Japanese Bunka) which featured on the show. It's an interesting shape and goes together a bit like a jigsaw puzzle. You may remember that the contestants struggled with it a bit as it does take some thinking about – and of course they were against the clock, which doesn't help matters much.
If you want a book that has some really good instruction and tips and also provides inspiration and lots of patterns, then I'd recommend you get your hand on this – it certainly ticks all the boxes.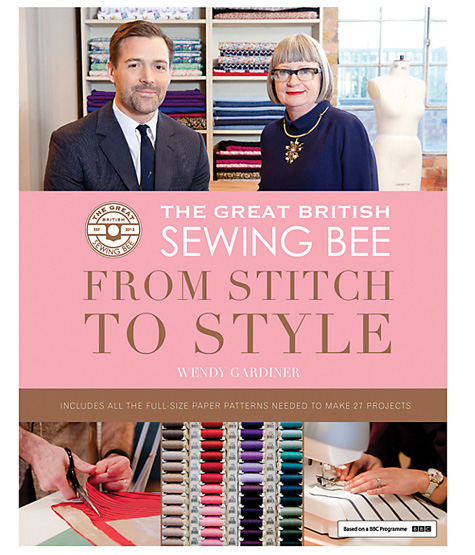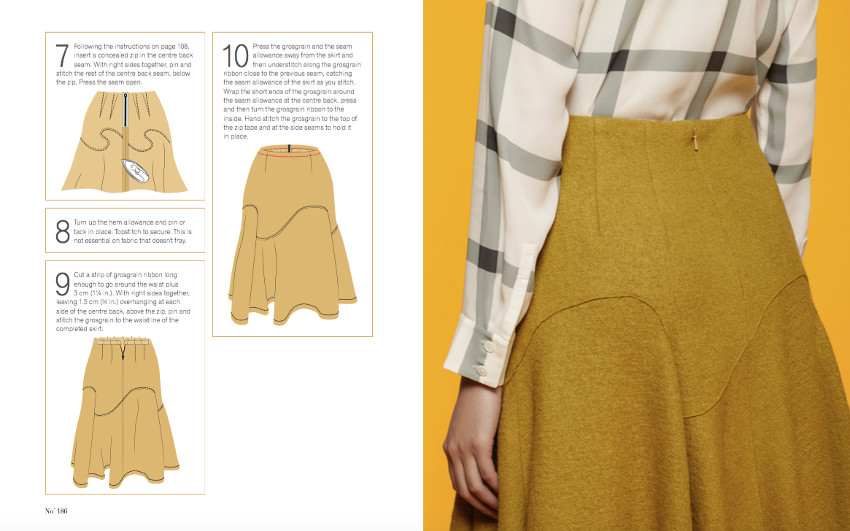 ---