Book Review – The Great British Sewing Bee From Stitch to Style
Sunday, August 14th, 2016
So it's been a while since The Great British Sewing Bee finished and what a great series it was. I secretly wanted Jade to win as I thought she had a lot of talent for one so young and had the sort of potential that winning could have helped her tap into. Hopefully she's heading for greater things anyway.
I've been having withdrawal symptoms since the final so to re-live some of The Bee I've been having a better look through the accompanying book – From Stitch to Style.
It's a really comprehensive book with a whopping 27 patterns in total. There are a handful of men's and children's patterns but most are for the ladies. Full price for this book is £25 but at Sassy Sewing we have it for £14.99 – which is a bargain if you think how much regular sewing patterns cost.
There is the obligatory introduction section covering sewing kit essentials, sewing machine basics, choosing a size, using the patterns, some common fit alterations, and popular sewing terms and hand stitching too.
To cover the 'style' part of the title there is a summary of common body shapes and tips on what styles would suit you best.
Then the book splits into three sections – Foundation, Inspiration and Exploration and all the patterns fall into one of these.
As part of the instructions of each project there is core skills section, which goes into more detail, so it's great for the novice dressmaker and if you're more advanced it makes it easy to skip the bits you don't need.
The patterns are full size and come in a separate pack. You'll need to trace off your size as the pattern pieces are overlapped and printed on both sides. It can be a bit tricky to find the sheets you need as they aren't labelled when you slide them out the pack. But all in all this is a minor irritation.
My favourite pattern from the book is the asymmetric skirt (or Japanese Bunka) which featured on the show. It's an interesting shape and goes together a bit like a jigsaw puzzle. You may remember that the contestants struggled with it a bit as it does take some thinking about – and of course they were against the clock, which doesn't help matters much.
If you want a book that has some really good instruction and tips and also provides inspiration and lots of patterns, then I'd recommend you get your hand on this – it certainly ticks all the boxes.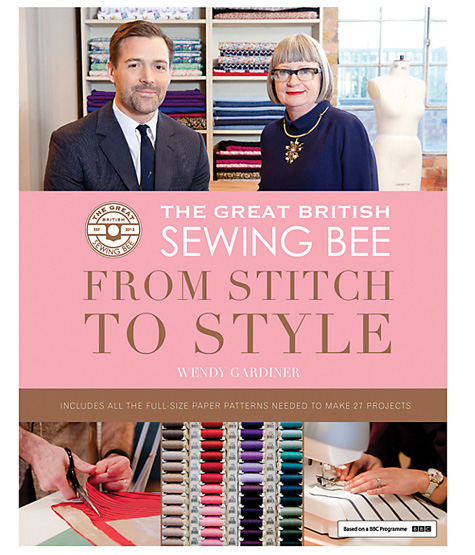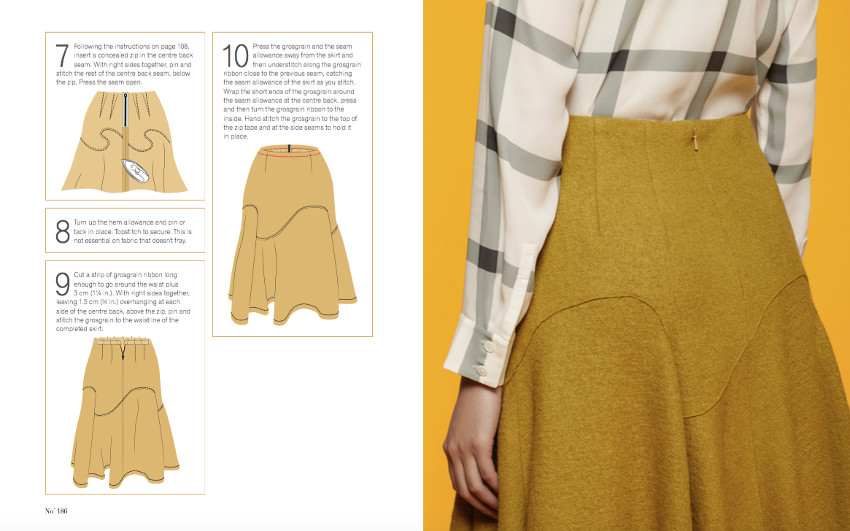 Is wooly wooly warm!
Friday, June 10th, 2016
When is the right time to put away the wool? It's a question we've been asking ourselves for the last few weeks at Sassy Sewing. Logic says now…right now in the middle of an early June heat wave. Surely, no one will be knitting in this?
Except that… just a few weeks ago it was snowing and, we are not sure that simply being wooly means you have to be too warm. Plus, we also had our first request for Xmas fabric last week so who are we to decide what people want. The smartest knits can be truly cool, just ask any man in an expensive Pennine suit or a 1950s Hollywood starlet pointing the way through a slightly-too-tight cashmere sweater.
We made a point when we started Sassy Sewing of agreeing to only stock the smoothest, plushest, coolest yarns, so for now, the wool stays out, but with an extra incentive of some special Sassy discount to make the decision easier.
Unofficially when the temperature gets about 30 degrees, we'll either put the wool away or offer a free ice cream with every ball. How about that?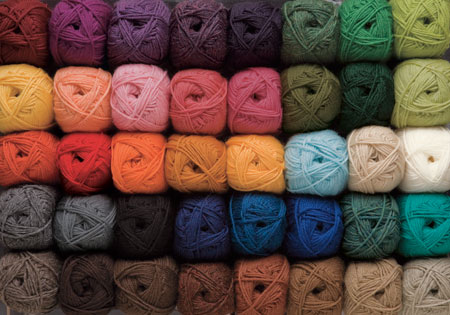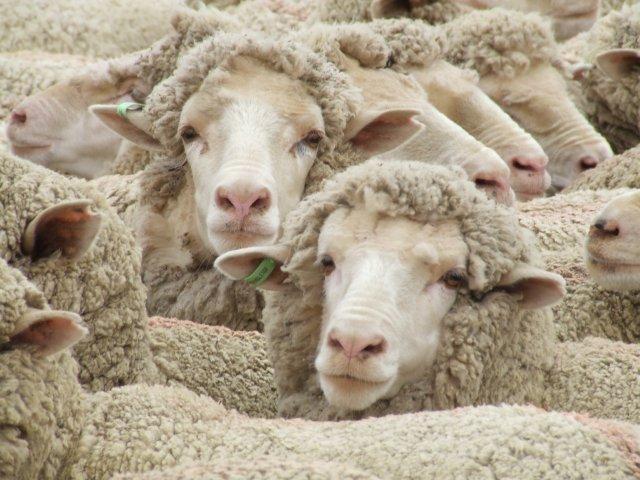 Book Review – Quilting on the Go
Monday, May 9th, 2016
Quilting is one of those crafts that once you start doing, you just can't stop. I get annoyed with myself for not doing as much quilting as I'd like and it's only because I have too many projects on the go at once. But this is the year I have promised myself some dedicated time to spend on this fascinating hobby.
I have a few books on this topic and my current 'go to' is this fabulous one by Jessica Alexandrakis. It teaches the technique of English paper piercing and is stuffed to the brim with inspiration for beginners and there is enough of a challenge for those more experienced too. The clue is in the title really – it's for those who want their quilting project to be mobile – something you can do on the train, on the beach, while your baby naps etc. Basically quilting without spending hours behind your sewing machine, which is fab now the weather has turned nice finally. Quilting in the garden – bliss! So with my current busy schedule this book is a real treasure – I can quilt wherever I find myself.
It has five chapters covering tools and techniques and a whole host of lovely projects too, which come with all the patterns you need. There is also graph paper included for those who want to draft designs from scratch. There are all sorts of things to make in this book – shoulder bag, baby quilt, pincushion and a photo frame for instance. There are clear instructions for each and good step by step pictures also.
The techniques section is comprehensive – you can learn how to do whipstitching, edging, cutting, joining and tacking plus everything else you need to know to finish the projects.
There are puzzle pieces for designing, a colour tool to help you with choosing your fabrics, a resource section, advice on using up your fabric scraps and even an example travel tool kit.
The book is £12.99 and available on Amazon. I can recommend you take a look at this one.
My super seam guide
Monday, November 16th, 2015
We all have little gadgets in our sewing boxes that we take for granted.  Things we use day in day out that make our sewing lives easier. My current best friend is the Prym Sew and Knit gauge. I've just finished a circle skirt for a friend and if you've ever done this you'll remember how much hemming there is to do – acres of the stuff. Before I got my gauge I used a normal tape measure and what a faff that now seems. Now I just set the metal gauge to the measurement required (it has both inches and centimetre marks) and move it around the bottom of the hem bit by bit, turning up the fabric along the way. The gauge flattens the fabric as you go which makes it more much more accurate than uing a tape. It's more exciting that it sounds I promise, and shaves loads off the time it takes me to tackle hems. If you haven't tried one of these before I would highly recommend it.
These gauges cost around £2.60p and are available from most sewing shops, including Sassy Sewing.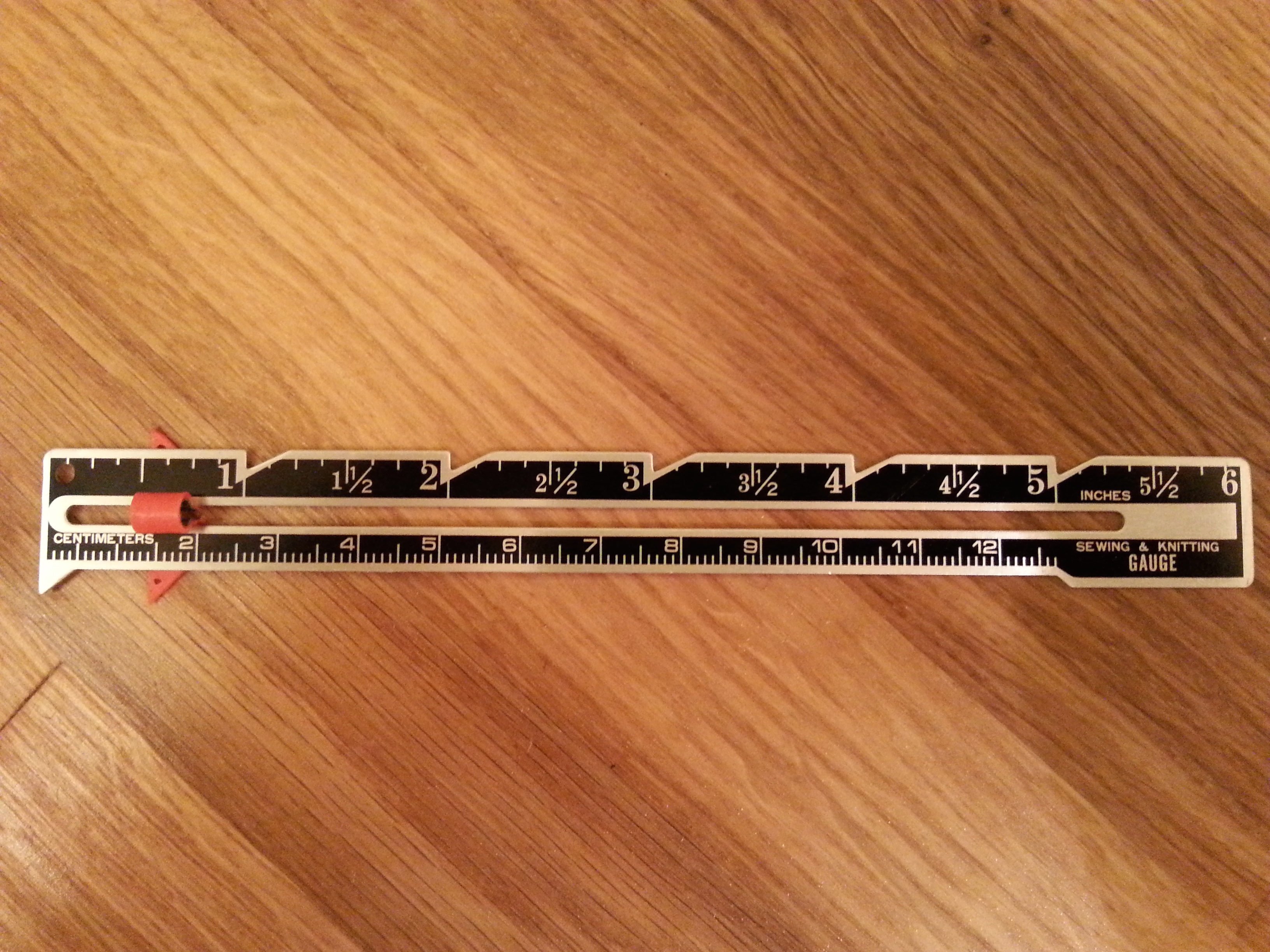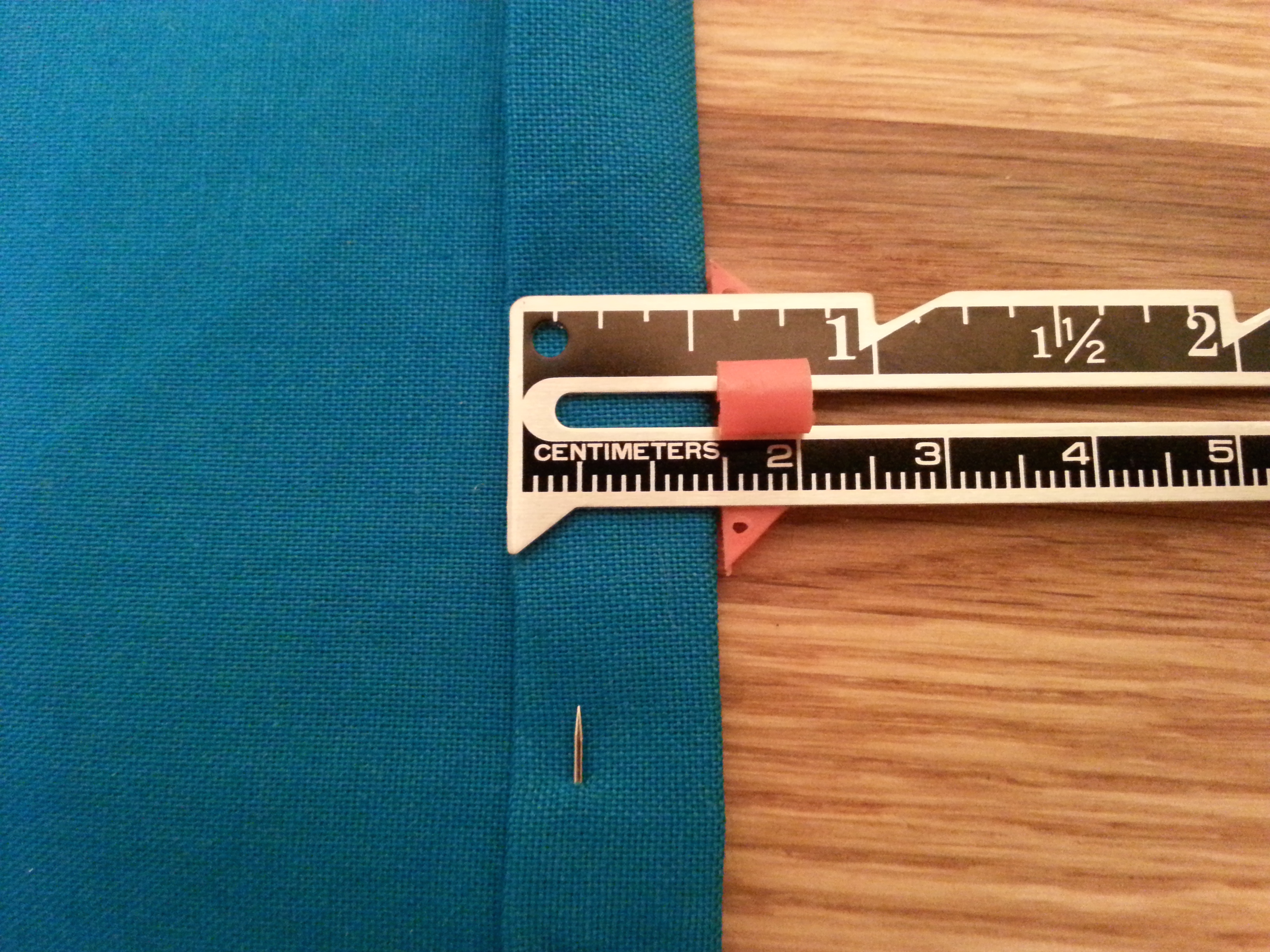 My current favourite sewing book
Wednesday, November 4th, 2015
OK, I've had this book for a while now but have only just got round to having a really good look – and I love it. I am such a fan of all things vintage and this book, the second from Lisa Comfort has managed to fill me with inspiration to sew even more 'old style' stuff. Called 'Sew Over It Vintage' it's packed full of great projects – dressmaking, accessories and beautiful things for the home. All are inspired by the fashion of the 1950s and 60s – two great decades.
There are no patterns with this book, it's all done by drafting your own and Lisa starts the book by giving lots of instruction and advice on how to do this. Some projects are done from scratch and others are up-cycled. All levels of sewists are catered for and beginners are encouraged to move from one project to the next, gathering skills and experience as they go. The book has dozens of lovely photographs and easy to follow illustrations to accompany the instructions. All very fabulous.
I love every single project in this book and I can't wait to get stuck in. I'm going to start with the 1950s capelet which is right up my street, then I'll have a go at the 1920s kimono dressing gown – very Downton Abbey.
I would very much recommend this book – it's £15 (although shop around for the best deal) and it's available from good bookshops and Amazon of course.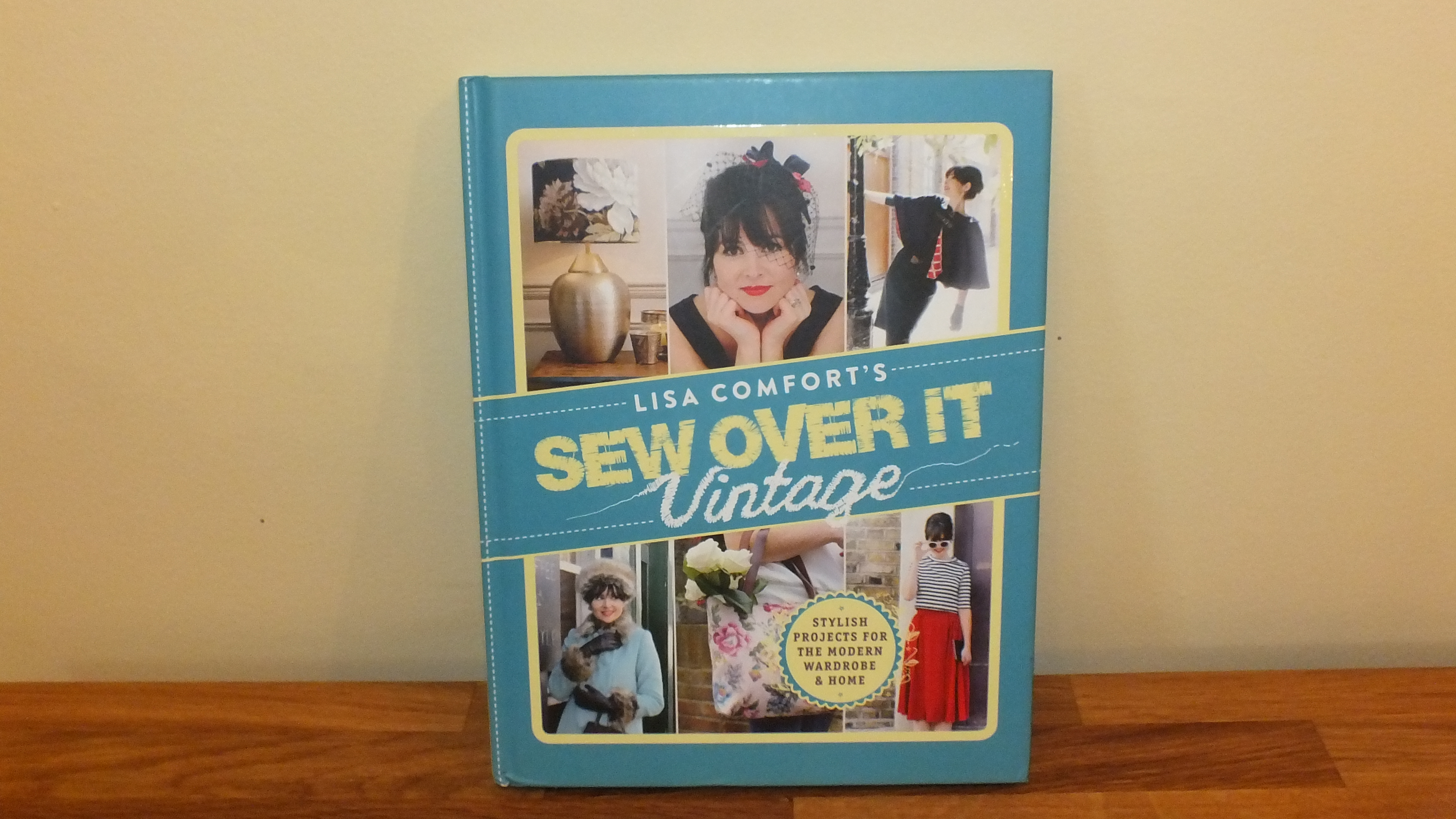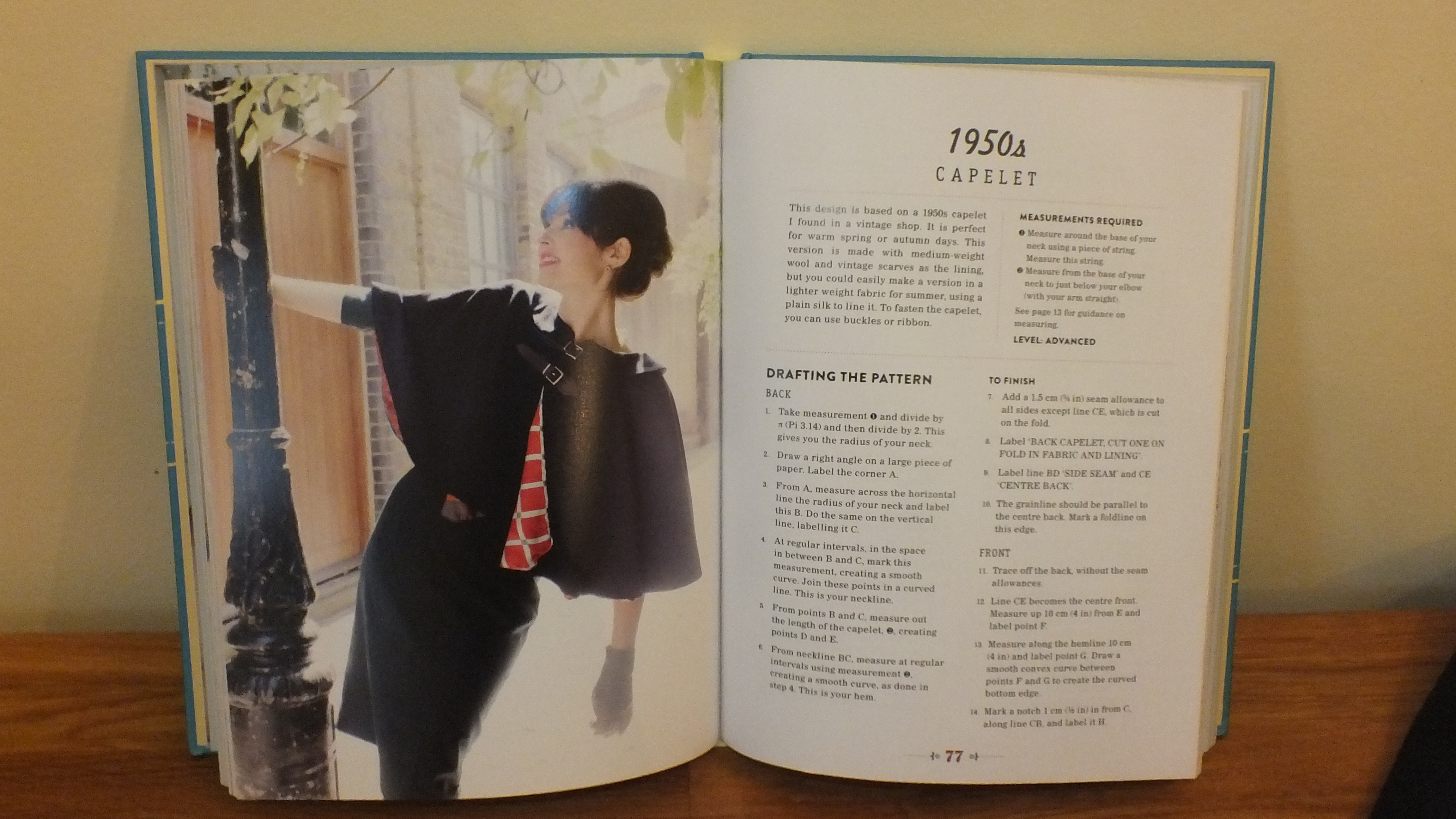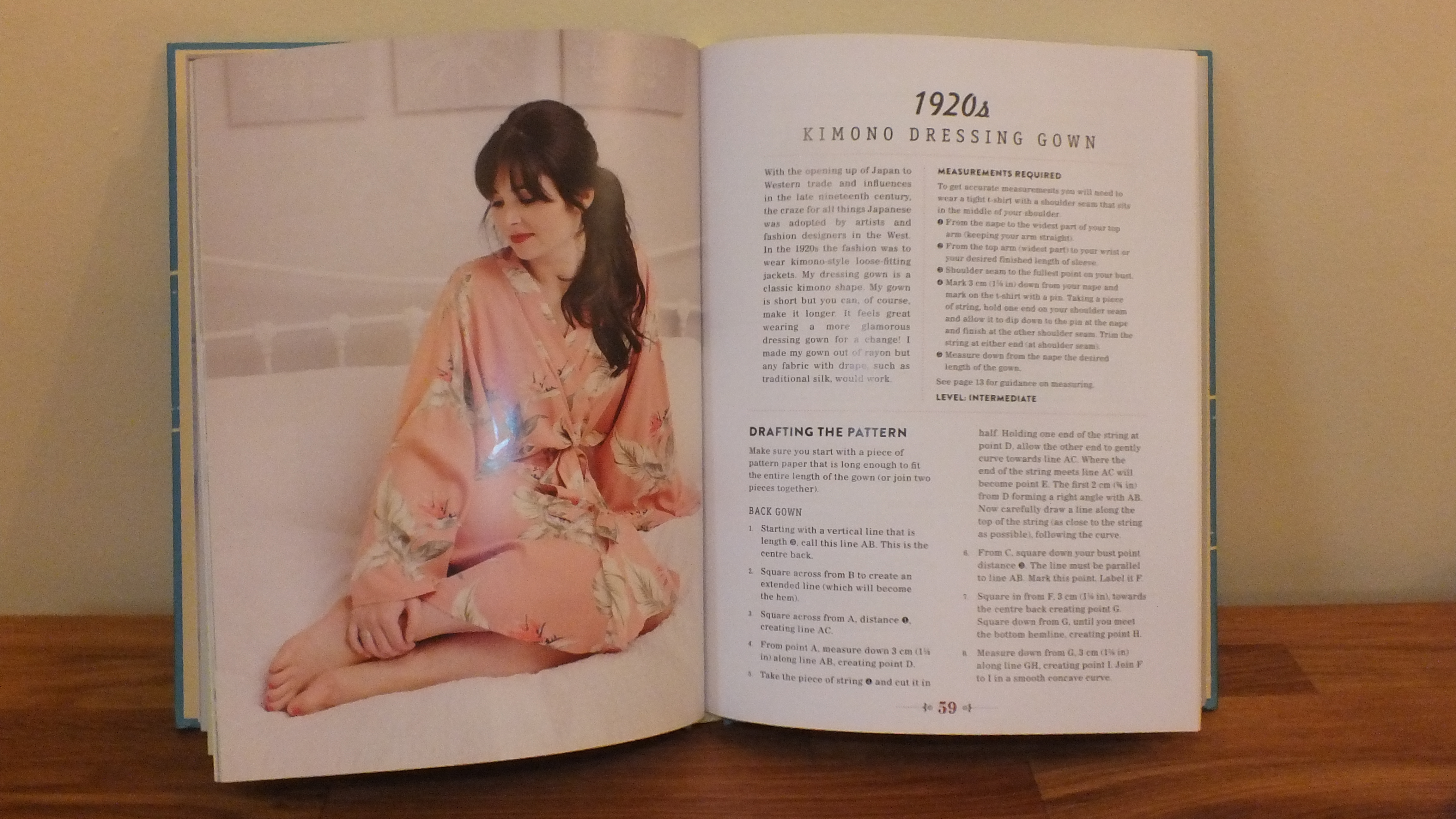 Sewing with Powder!
Saturday, August 22nd, 2015
Invisible fabric repairs? Sounds too good to be true.
I'd seen this Prym Repair Powder at the wholesaler a few months back and it pricked my curiosity. So I ordered some and, in the spirit of 'never-sell-anything-you-don't-understand' I thought I'd best learn how to use it.
The idea is simple, you actually glue a small piece of fabric to the front of the damaged garment which stops the tear or hole getting any bigger.
The instructions on the packet are apparently written for either birds of prey or employees of a magnifying glass factory. Even my most sooper-dooper spectacles failed to focus on a font size measured in microns, not millimetres.
Anyhoo with lots of squinting and cursing I finally got it and set about testing said powder on a piece of scrap fabric which I deliberately put a hole in.
First off, measure the tear or hole that needs repairing. Mine was a thin tear, 6cm long. Then decide what size of patch you're going to need to cover it – you probably want it to be 1.5cm longer and wider than your tear. I decided my patch was going to be rectangle, but it could be round too – all depends on what you're working with really. Cut a piece of fabric the size and shape you need for the patch.
Now get a piece of card or paper and draw round your fabric onto it – in the middle. Cut out this shape only, keeping the rest of the card intact. This creates a template the same size as your patch.
Put the template over the repair – on the right side. Shake a decent amount of powder over the hole in the template – so effectively onto the fabric. Now remove the template carefully, put your patch on to the powder and iron, using an ironing cloth or greaseproof paper to protect your iron. And that's it – your tear is literally glued together and won't get any worse.
Is it any good? I'd say yes, it could be very useful and I'll definitely be using it again, but here are some points to think about when you use it for the first time:
Because the patch is on the front, you need to choose carefully what fabric you're going to repair with it. I was using a plain fabric and the patch very clearly shows. I think it the fabric was patterned it wouldn't have been so obvious.
You need quite a bit of powder but be careful to brush away any that is showing before you put the iron on. I had some overhanging my patch a bit and when I ironed it, it turned to glue, which I couldn't get off. If this had been a proper garment it would have shown very clearly. You can see this in the photo below. Next time I'll be much more careful at this stage.
Don't make your patch too big – mine was far too wide. This will help it be slightly more invisible.
This is a good technique for repairing linings or crotches or other places less visible.
Your patch will need pattern matching. My plain fabric has a very feint line in it that I had to match to help with the invisibility thing.
Repair powder is £3.45 and is available at all good sewing shops, including Sassy Sewing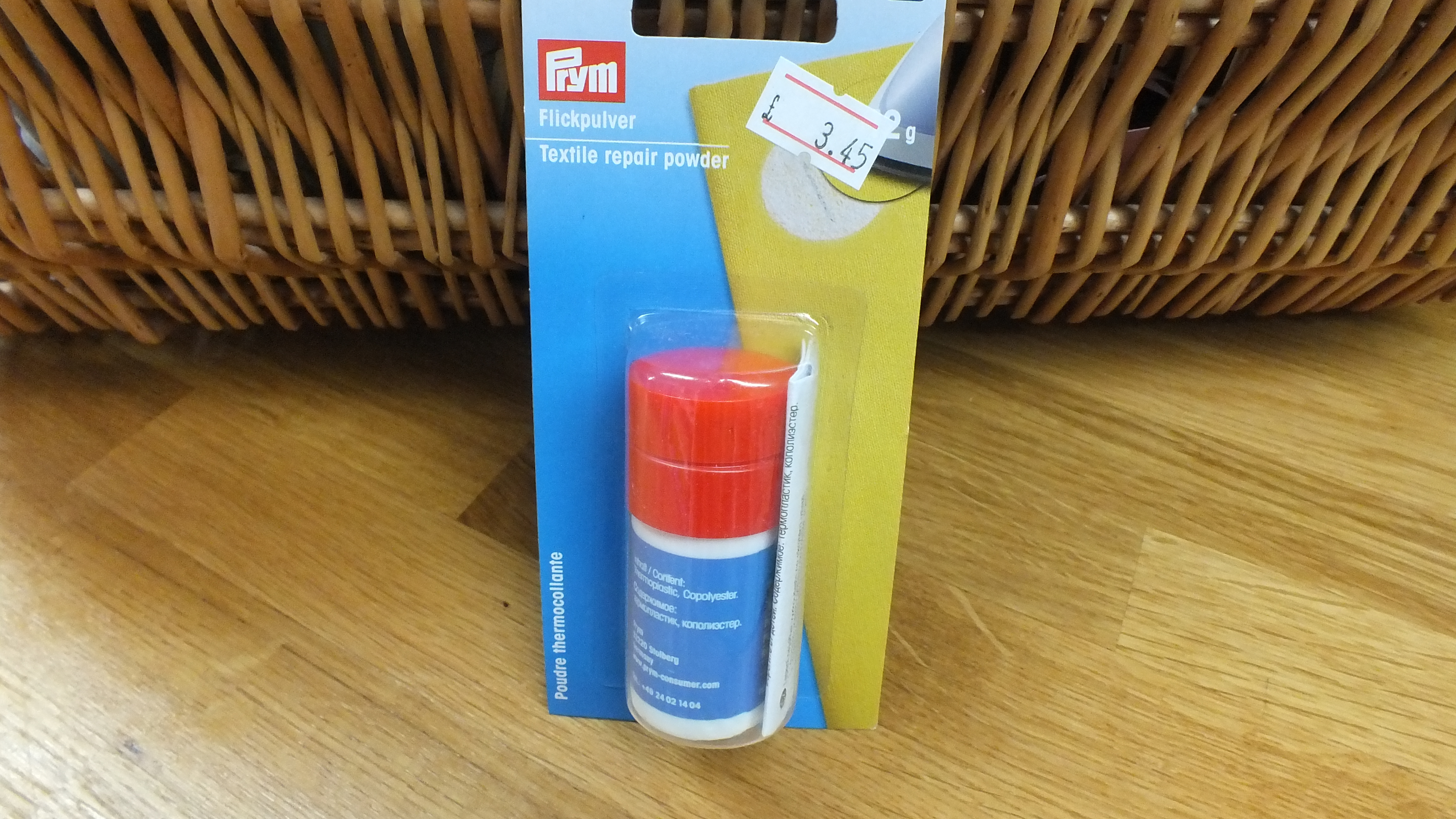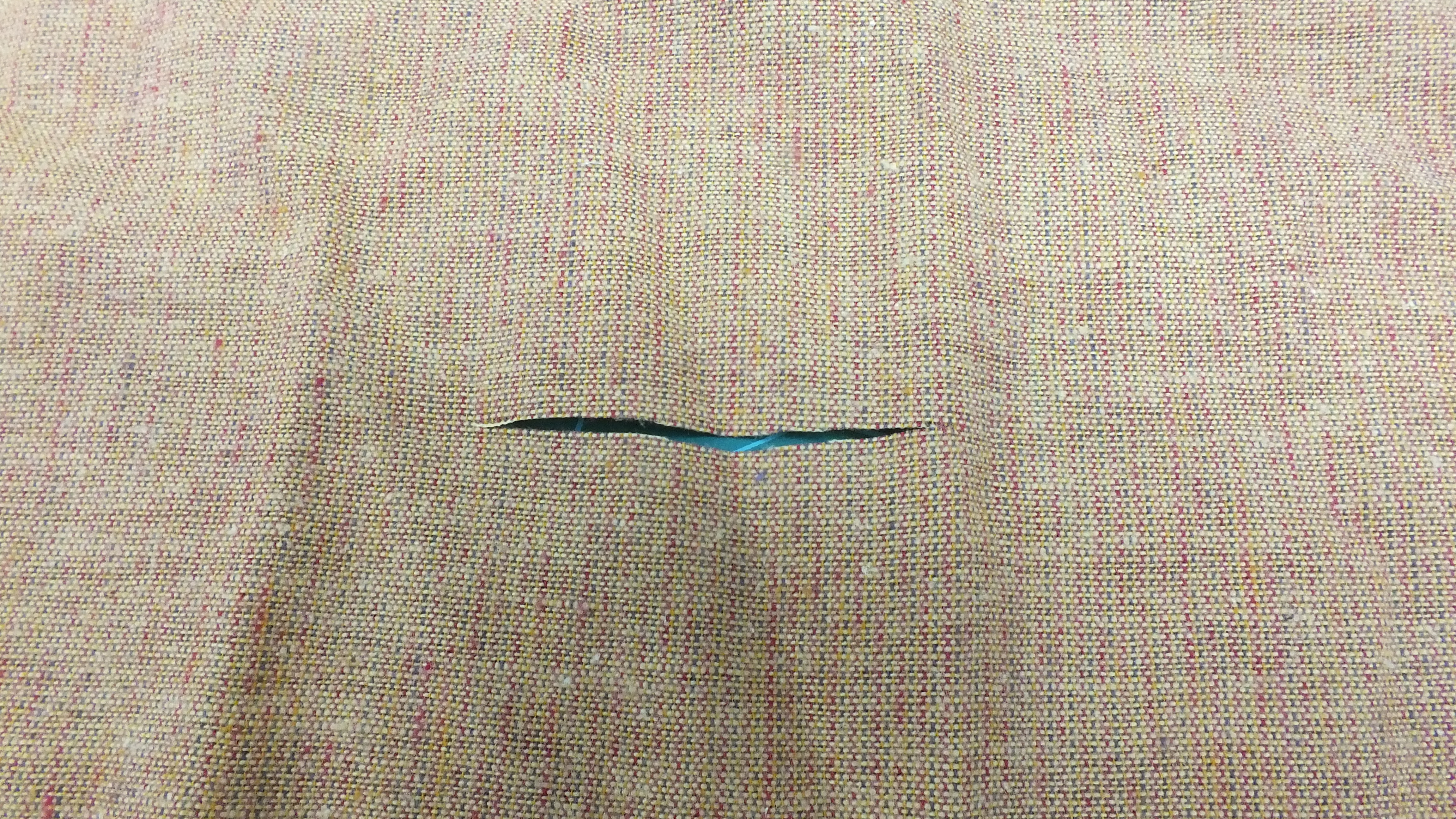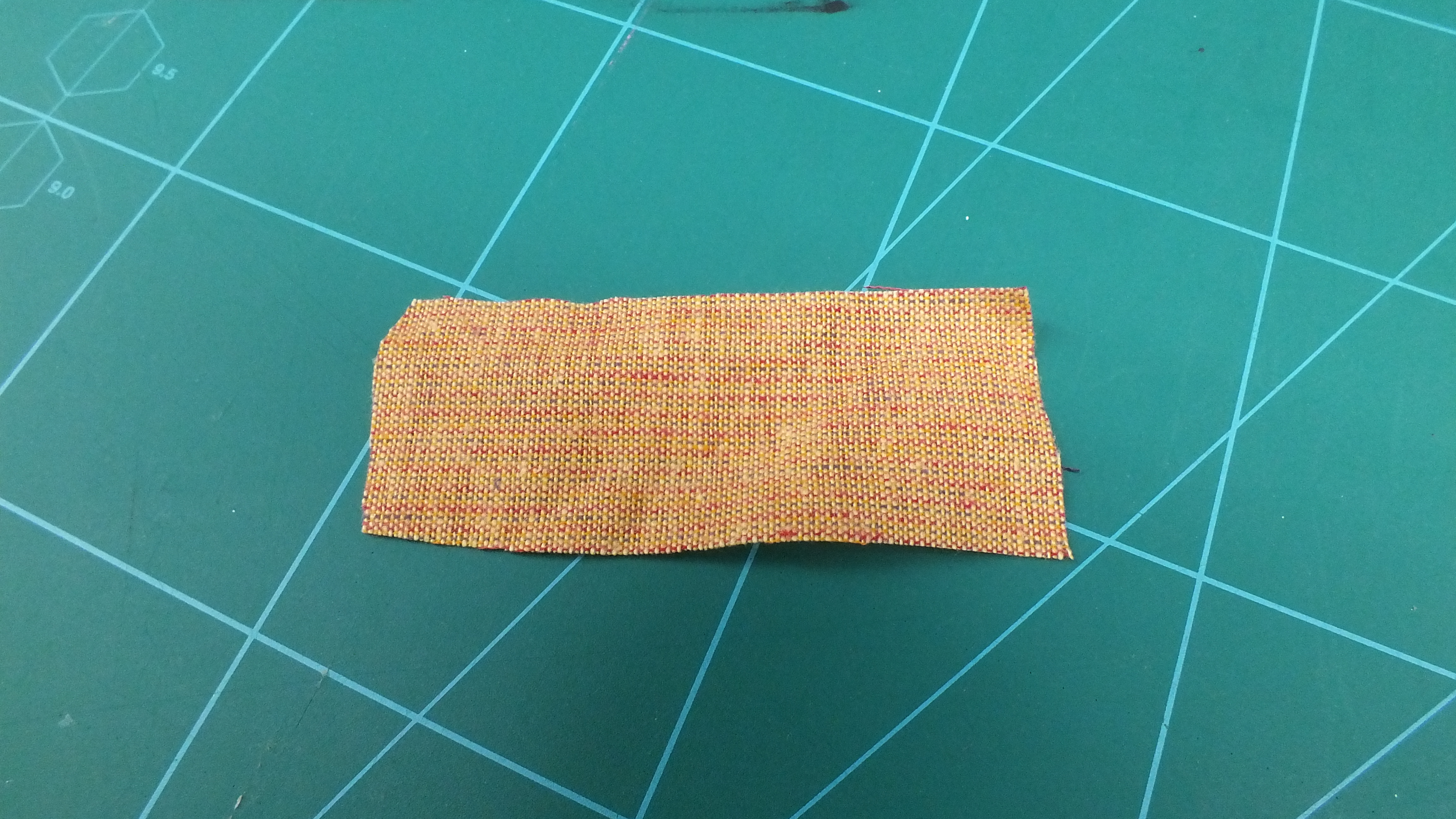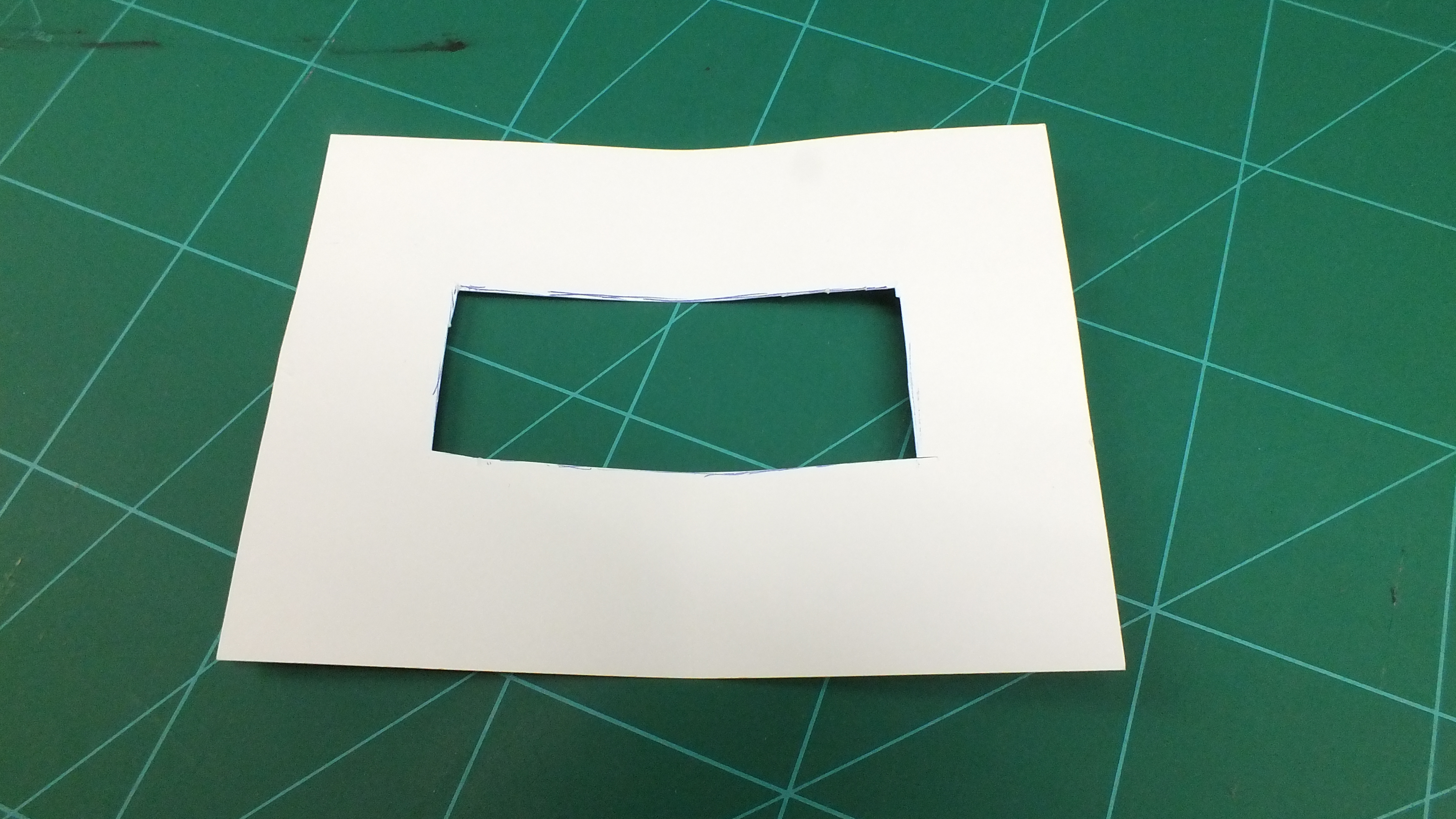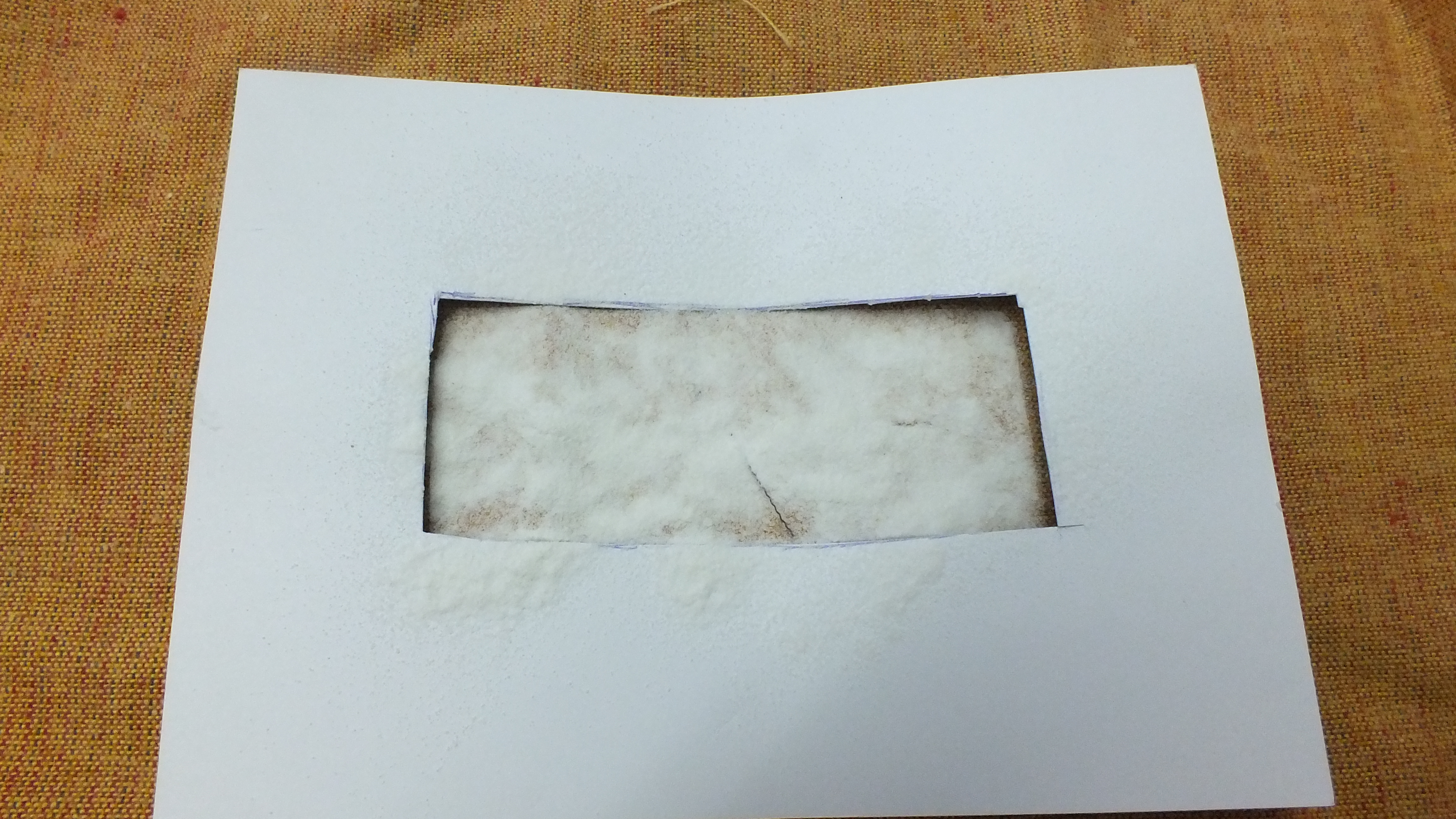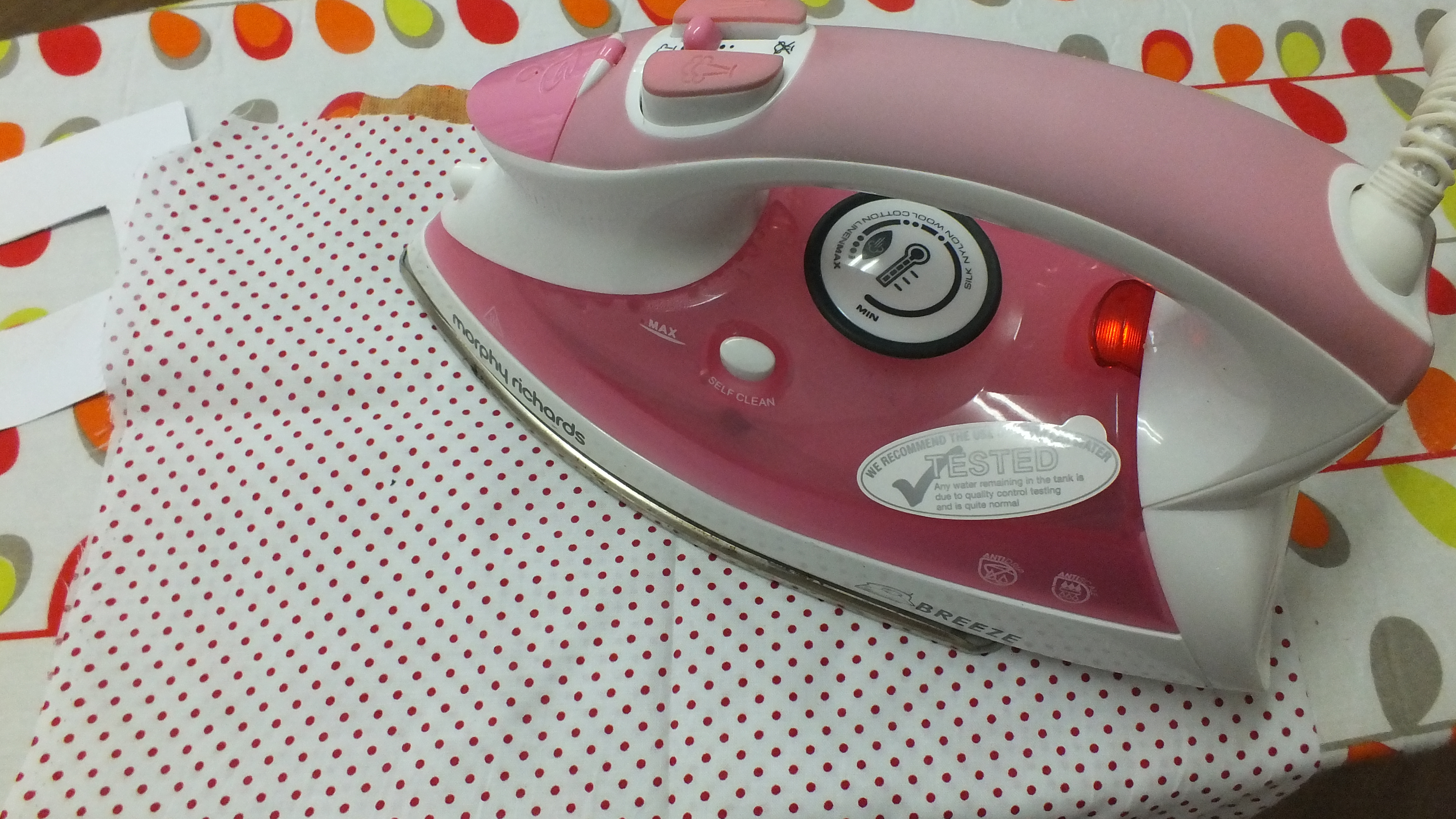 Below is how it looked when I'd finished ironing – can you see how I've used far too much powder, which is now showing as glue. If I'd not made this mistake, the whole thing would be pretty good.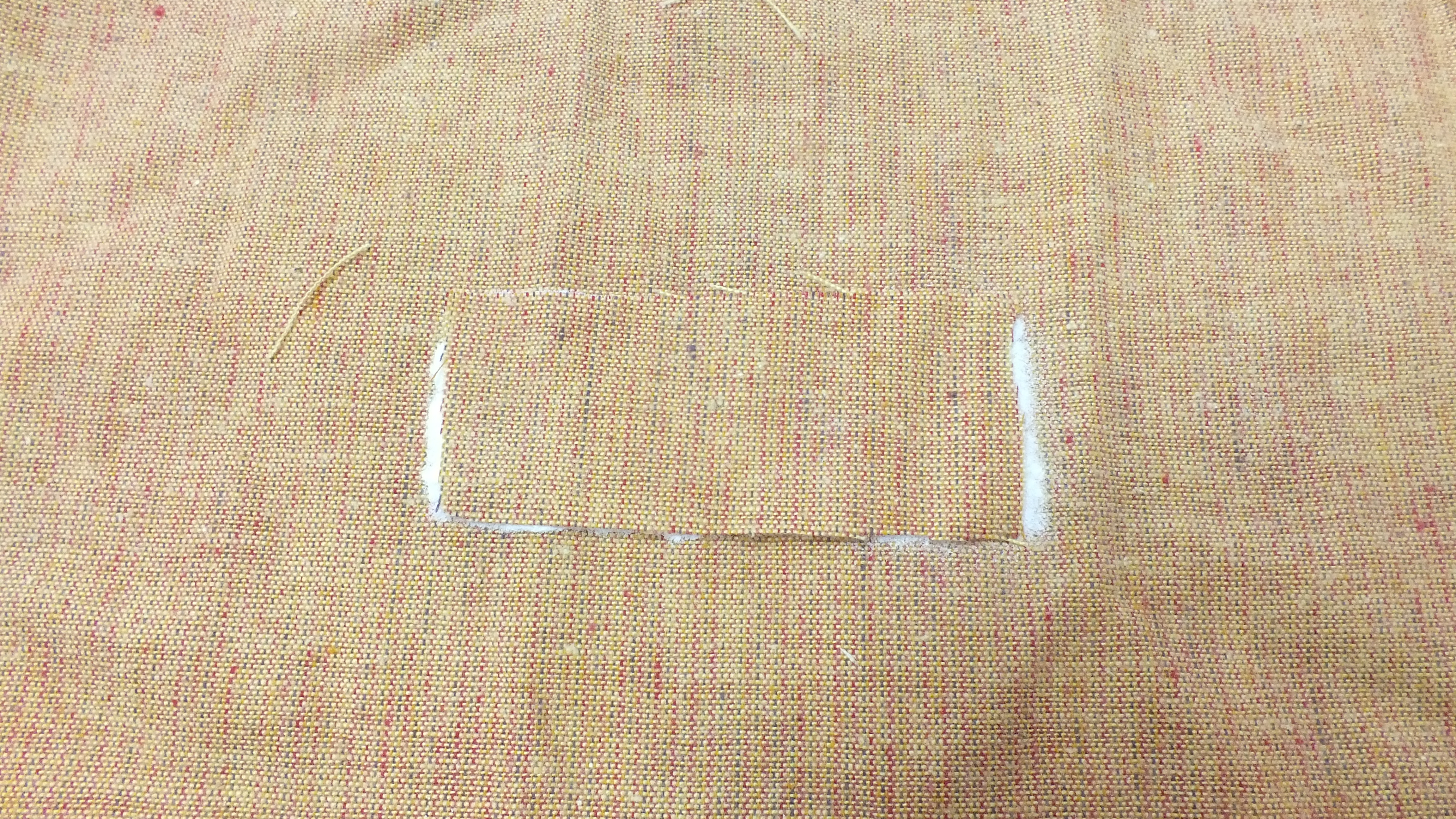 And this is the wrong side, showing the tear, which is clearly glued together firmly.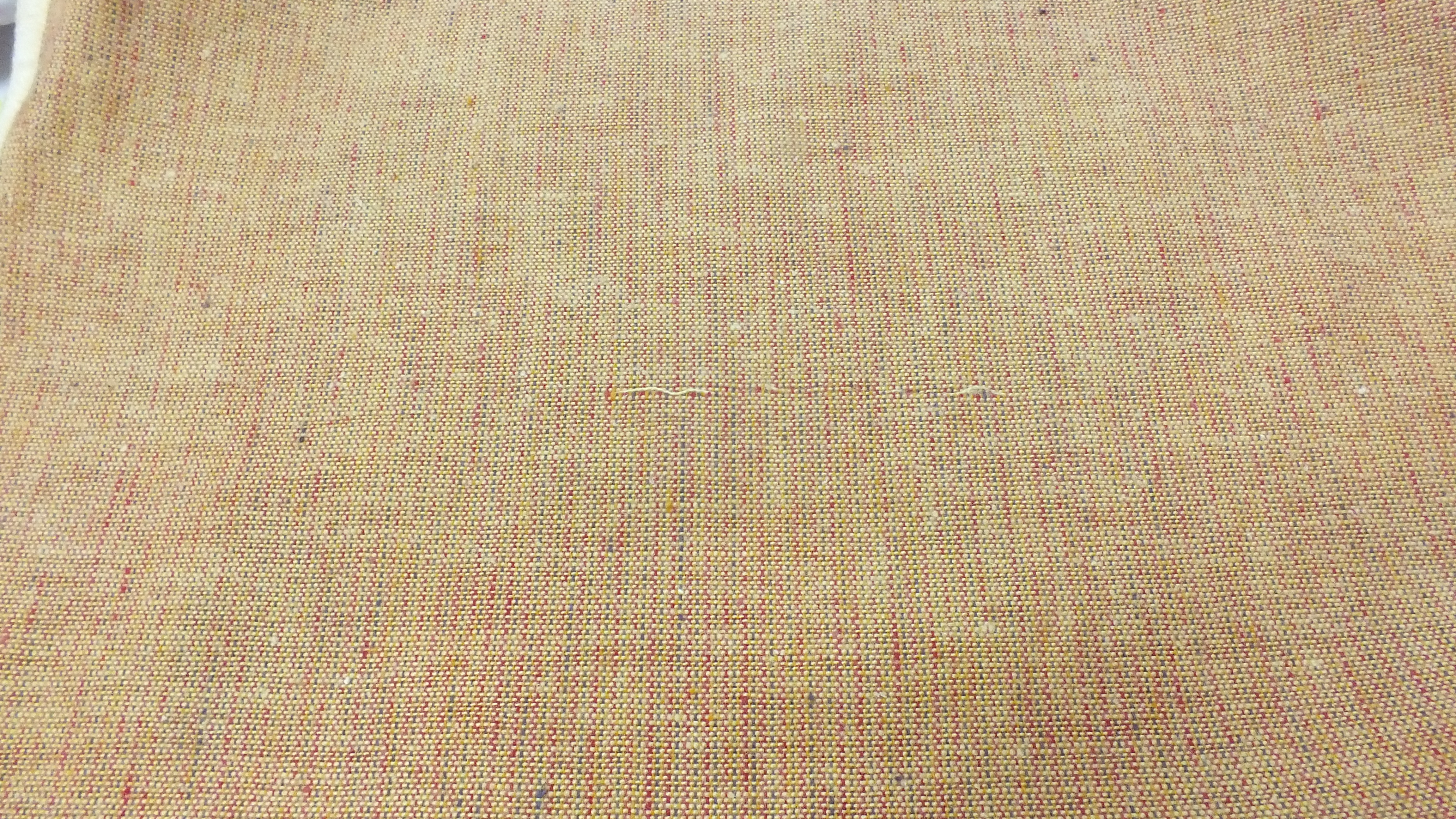 Prym magnetic seam guide
Wednesday, May 6th, 2015
I've been wanting to try this seam guide for a while and now I'm really glad I  have. Prym claims that it guarantees a precise seam allowance with no wavering. The strong magnet firmly grips to the plate of your sewing machine and allows you to line your fabric up against its raised edge.  I've been using it for about four weeks and I have to say I do like it quite a lot. I don't need it all the time but I've found it useful when doing a lot of straight sewing or for tucks and pleats when consistency is key. Or, like now when I'm rushing to finish a range of garments for a special occasion – I can just whizz along the seams with this in place. For the price, I'd say it's a definite must-have for your sewing box and I can see one of these being especially useful for beginners – just like stabilisers for your sewing machine! Beware though – this guide is not suitable for computerised machines as the magnet can tamper with the electronics. I had to go back to my lovely Janome 525s to try it out.
Price: Around £3.10
Contact: Available from many sewing shops including Sassy Sewing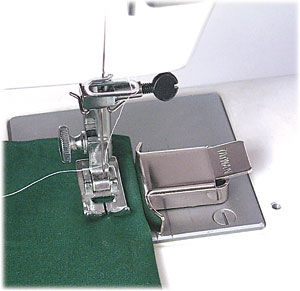 ---