Pin wars!
Monday, April 25th, 2016
Pins. Not needles. Just pins….and pins and more pins. The measure of a good day at Sassy sewing is the degree to which our floor is glimmering at the end of a workshop. To you and me these tiny steel sabres are the most precise of precision instruments, the teeny-tools that make all this magic possible. But to those who turn up at the end to transform our workspace back into a shop (by which I mean the 'thoughtful-not-stoic' Mr Sassy) they seem to act as a prompt to run through his repertoire of second-division swear words.
Today's piece of memorable grumpiness was about how 'Isaac Newton would have discovered gravity a lot sooner if he'd worked in a sewing shop and had to pick up all those flipping pins' . And this was followed by something about how 'If Tata Steel made sewing pins at Port Talbot, then Wales would be as wealthy as the Middle East.'
So, to keep him quiet I've made Mr Sassy a deal. From now on he can keep all the swept up pins in a jar and when it gets full he can take them to the scrap merchant and spend the proceeds on beer. That should keep him happy.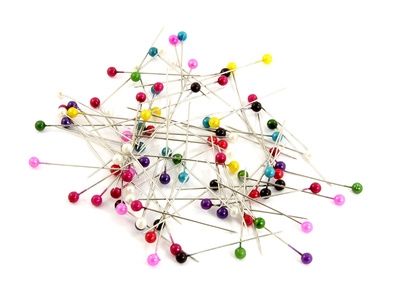 Workshops by numbers
Thursday, March 17th, 2016
Years ago I read a book called 'Men are from Venus, women are from Mars' all about how as much as we need each other because we are so, so different. A case in point…we were finishing off the list of workshops for the coming couple of months and while I was getting all excited about the projects and our lovely participants, Mr Sassy, a former scientist, was getting excited about the numbers. We have, apparently run 62 workshops in the last 17 months, attended by 290 people, making everything from simple quilt panels to complicated skirts, shirts and dresses.
In all that time Mr Sassy reckons we've consumed almost 500 biscuits, 127 cakes and 64 gallons of tea. When he also added that he must have picked up at least 1000 pins off the floor when cleaning up afterwards I began to question the accuracy of his numbers.
Anyway, it keeps him quiet. The new workshop list is ready (you can find it here on the website), places are filling up and we have another hundred-weight of pins on order just in case. I wonder how much the return ticket to Venus will be?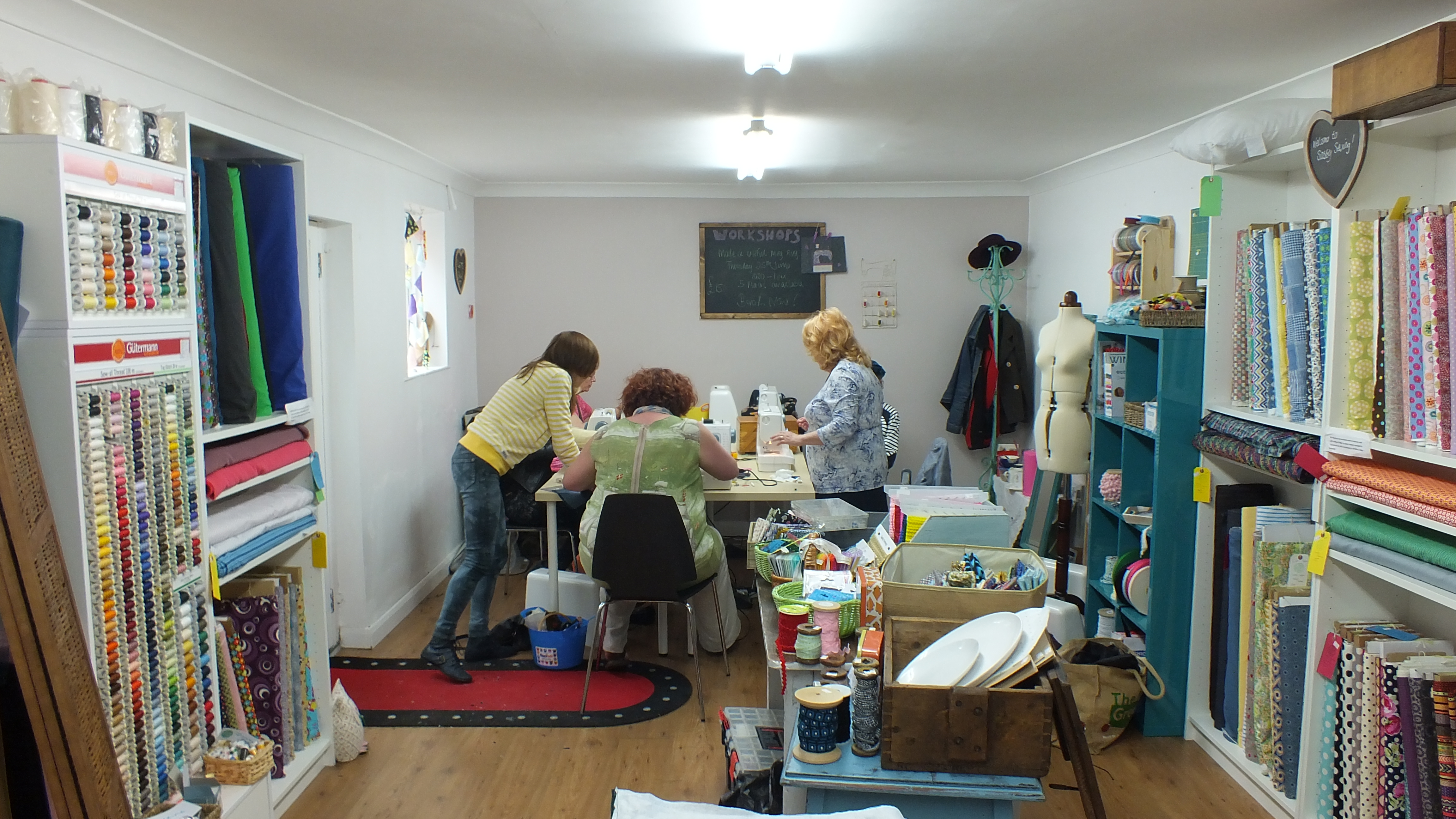 Sassy goes to Kenya
Monday, August 24th, 2015
So, a woman comes into the shop today clutching a very worn out blouse. 'I need some lightweight cotton please' she says.  As I show her what's available we get chatting and it turns out the blouse is an old favourite, finally come to the end of its days. The lady's daughter lives and works in Kenya doing very good things for charity and there are women in her village who have been taught to sew in order to earn money. One amazing woman can apparently see a garment and pretty much replicate it without a pattern, Pino Grigio or any kind of swearing at all.  Her daughter is over here right now and so the fabric is heading back on a plane to be made into a new blouse by this very talented lady. Wine coloured linen-look cotton was chosen for the job, along with a bit of tartan for a panel to go all the way round the bottom of said blouse.We had checked the original garment and had calculated the amount needed but I couldn't face the idea that her daughter might get all the way to Kenya and find that she didn't have enough. Rudimentary maths said 1.5 metres, but I gave her the rest of the bolt (about 2.3 metres in total) for nothing just to be sure.
Can't wait to see the photos when it's done – or even better, to see it in the flesh. Sassy going global – who'd have thought it!.
Sewing liners for a good cause
Monday, July 20th, 2015
Warning, the following post is unsuitable for anyone still eating supper or likely to leave the seat up! You might remember that Sassy Sewing's latest recruit, Judi and I are having a challenge this year to not buy any clothes and make everything we wear.
So far it's going well, but I fear that Jude has just played an ace that I can't quite match.
When she told me last week over lunch that she was making a reusable cloth panty liner I was initially relieved that I'd chosen the toastie and not the pitta bread.
Really? Have I slept too long and woken up in the 1850s? Apparently (and thankfully), Judi's efforts are all for a very good cause. To provide the means for third world ladies to enjoy better lady-hygiene. As a sewing challenge it's certainly interesting. Flicking through our pattern books revealed all manner of shirts, tops, skirts, dog carriers (yes, really, a dog coat with handles so you can lift Fido over tall fences), but nothing resembling Judi's efforts. .
So, to avoid further blushing we've renamed this project the 'Designer Judi Jockstrap'…Expect to see all the Essex A-listers swapping their Vajazzles for one of these hanging out of their Armanis by next summer.
And if you want to take part in the good works visit www.ecofemme.org and for a tutorial on how to make these little gems, go to https://www.youtube.com/watch?v=CLXnTbi0_7c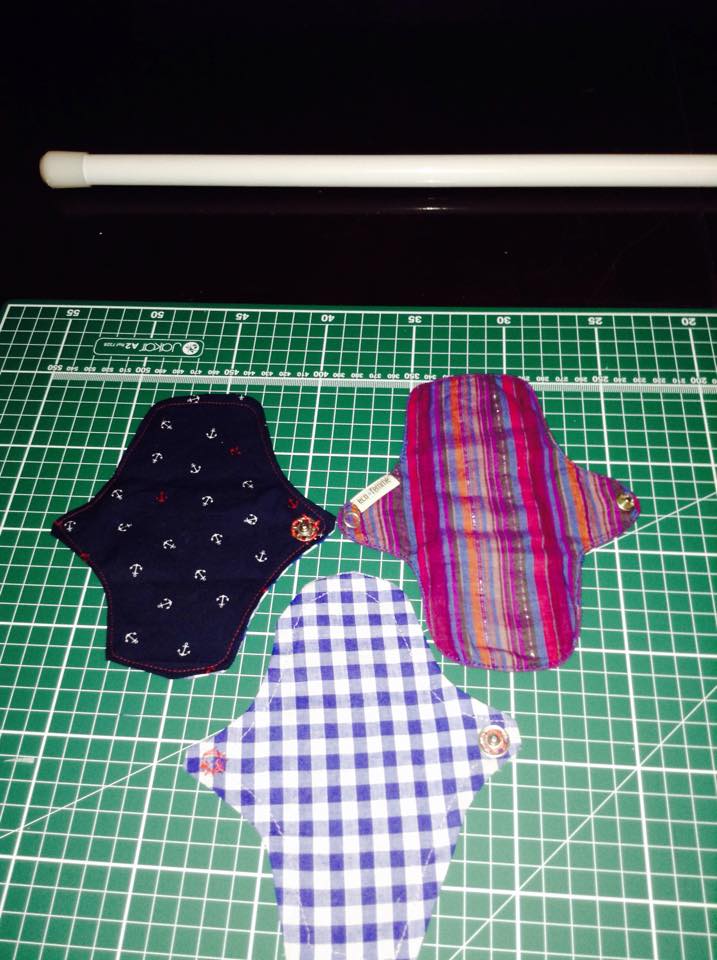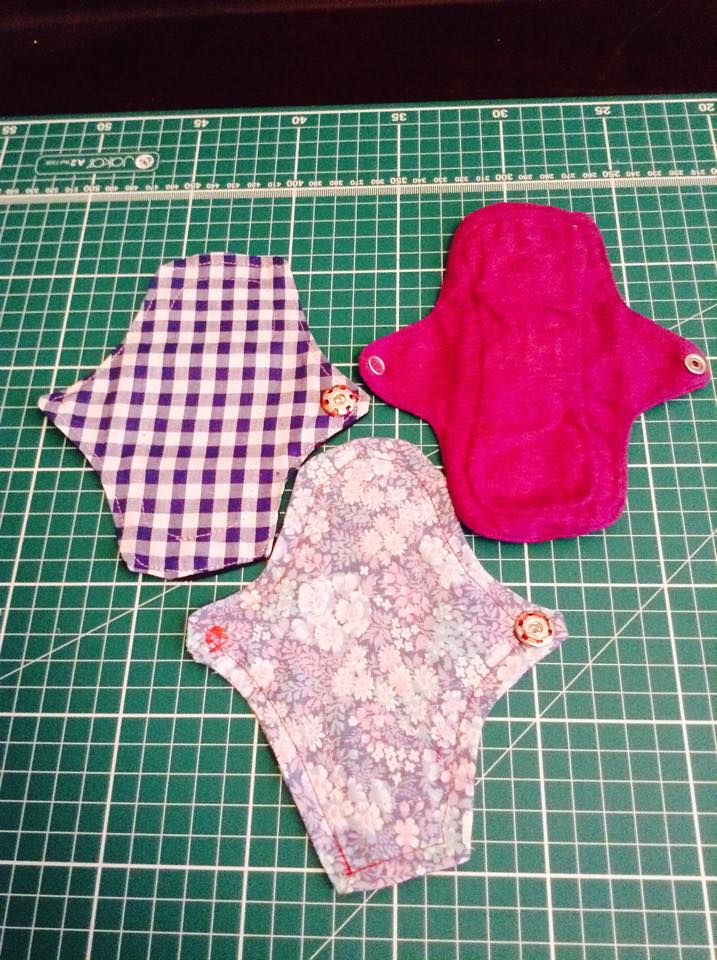 Into the darkness
Monday, July 6th, 2015
Dancing in the dark? Not quite, but when the lights went out in our patch of Lincolnshire on Saturday afternoon we certainly had a few new challenges. No radio actually meant a dance-free day (possibly a first for Lincolnshire's only fabric shop where you can hear Motorhead and Northern Soul during the same piece of cake). No coffee was bad enough, no cash register slightly more challenging till we found the secret manual method to open it. Customers not being able to tell if those subtle shades on our lovely Dashwood designer fabrics were red, pink or dusky rose meant a stream of Sassy customers stood blinking in the sunlight, clutching a bolt or two of their about-to-be favourite cottons.
It could have been worse – the bistro next door had a fridge full of party food for a christening the following day. And at least the sun was shining. So thanks to all our customers for your patience and willingness to skip to the cashpoint over the road (no sparks means no card machine either). We hope all your fabric was the colour you needed it to be.
Mr Sassy is drawing up plans for a bicycle powered generator in case it happens again. That should just about power the radio if we're lucky.
Taking photos in the dark with a camera phone isn't easy – so sorry for the quality of these.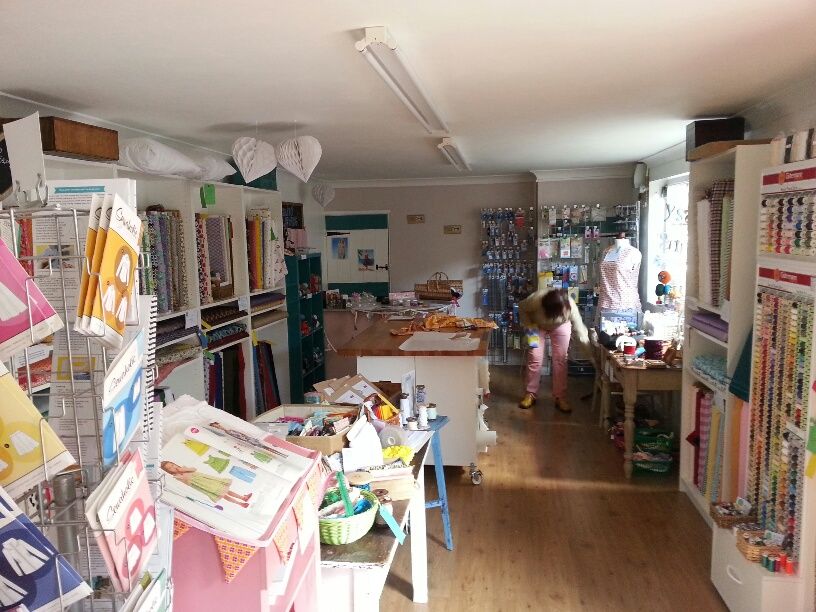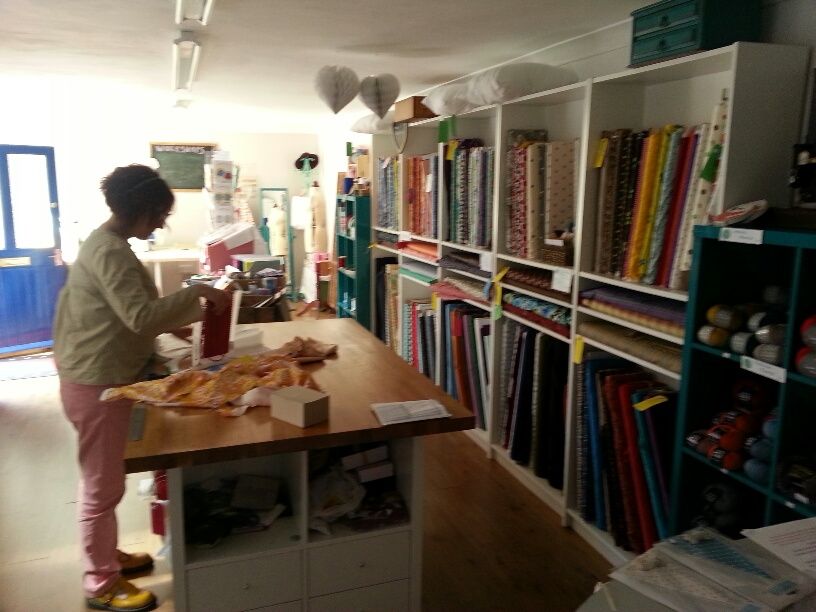 Holiday sewing frenzy
Wednesday, March 18th, 2015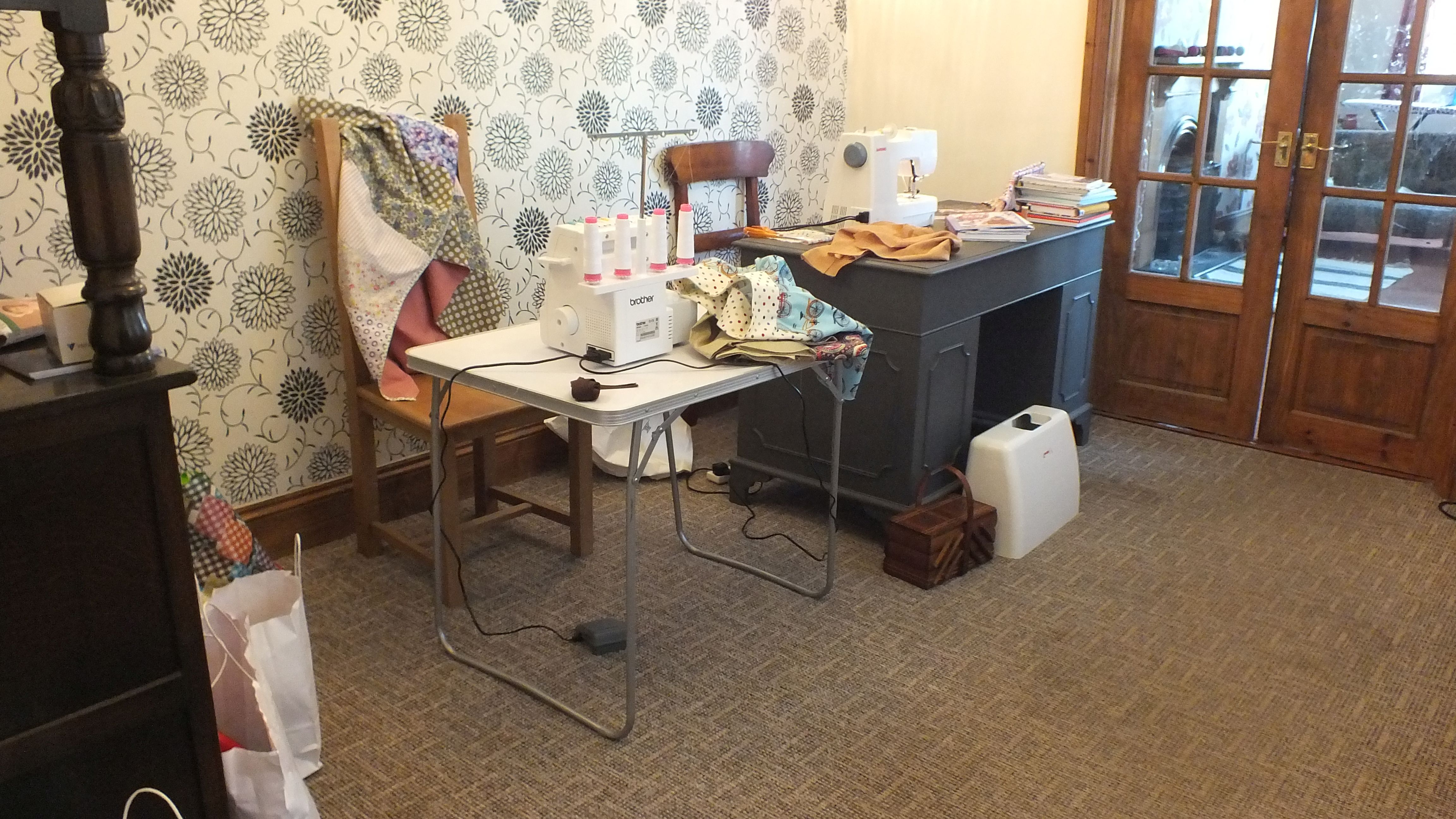 "The one thing you must never do", says my very clever friend and Sassy Sewing instructor Christina, "Is to let your overlocker unthread itself."
Hmm. I'm looking at an overlocker that is very definitely naked. Three 20ps in the Sassy swear box and the optimist returns. Of course I can thread an overlocker. And it turns out I can.
Mr Sassy thinks the blizzard of stencilled tissue paper slowly taking over our kitchen is the blueprint for a glider to escape from his experimental cooking (note to self…in next life never marry a scientist). Truth is, the monster taking over our house represents my holiday wardrobe. Next week I will be mostly standing up on a snowboard and, occasionally, er, not. In the last three days I've made three tops and one skirt to dazzle the alpine fashionistas. To keep it simple I've used patterns I know well and to add some complication I've finally started using my overlocker. What a fantastic machine. And aside from the aforementioned light swearing, things have gone pretty much to plan.
Those of you who've been reading this for a while will remember that my friend Judi and me are having a challenge this year to only wear things that we've made. Which is good because it's meant no last-minute pre-holiday trips to Top Shop, not so good because our living room floor has more pins on it than workshop repairing beds-of-nails.
It's not often that sewing goes so well – maybe I'm finally getting the hang of it. Two of the tops are made from some of our new stock ('isn't that stuff supposed to be for sale?'…asks Mr Sassy) and the skirt from an old favourite – the Kauffman bicycle print.
Apologies in advance if this blog goes a little quiet for the next few days, Mr S has the passwords, who knows what he'll find to write about.
Anyone for coffee?
Sunday, March 8th, 2015
We have a new measure of busy-ness at the shop. DGC or Drinks Gone Cold. With an award-winning bistro and coffee shop next door, Sassy Sewing gets through a lot of hot drinks, but, as our little business gets busier we are staring at more and more un-drunk paper cups.
A typical day will score 2-3 on the 'Cappacin-not' scale, which means roughly 50% of drinks go unloved. But since February the shop has been getting busier and busier and we've seen it soar off the scale. Yesterday started off slowly, looking like it might only be a '1' . but then, from about mid-morning onwards things got a bit manic and it turned into a record-breaking '6'. That's a lot of wasted beans and unconsumed caffeine, but funnily enough a Julie who is still buzzing, which probably demonstrates some kind of interesting scientific principle about positivity and hortmones. Unfortunately, we're all too shattered to work it out.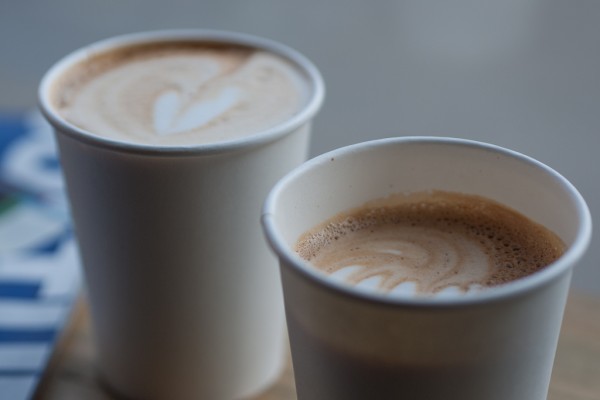 K.I.S.S me quick
Tuesday, September 9th, 2014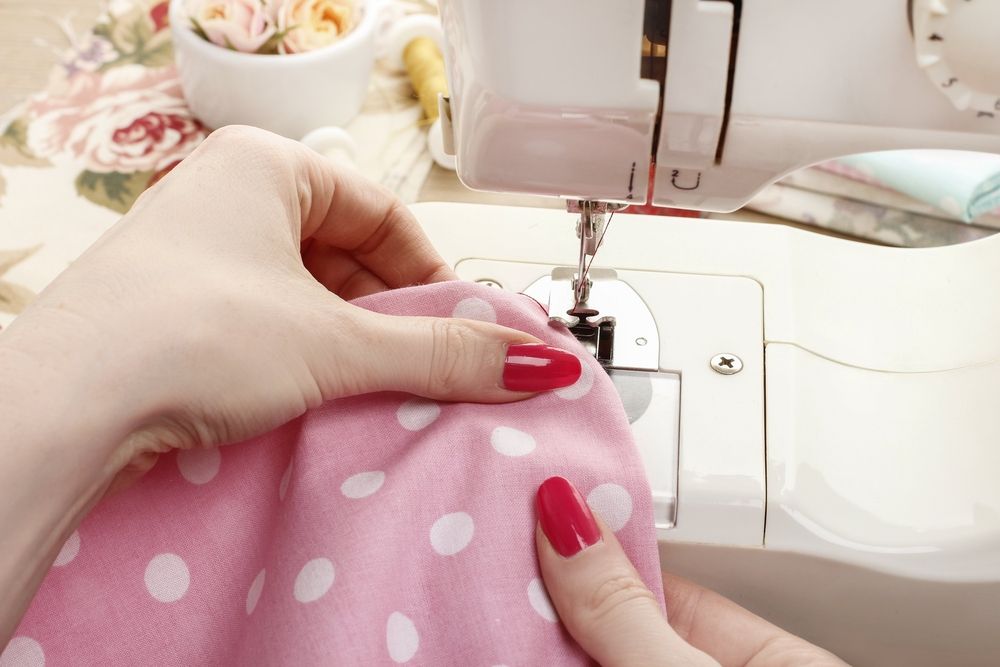 Keep It Simple Sassy. Or K.I.S.S for short. Do you ever find sewing frustrating? Me too, well some of the time. Not sure why, maybe it's the pressure of finally finishing a garment only to find it has three arm holes and no neck or one shoulder is two centimetres lower than the other.
Last night, while walking the dogs I tried to make sense of this. Sewing is simple. Break it down and there's nothing to worry about at all. Take a pattern, choose some fabric, apply the elements of the pattern to the fabric in the right way and cut carefully. Congratulations, you're halfway there.
All that remains is to put them together, using the right stitch for the right seam, not forgetting to keep measuring it as you go so you can make adjustments as and when needed.
Don't forget to have fun, don't forget that there's always more time if you need it and don't forget also that even if the whole thing turns out to be a complete disaster, you can always unpick it and start again. And every garment finished, no matter how small makes you a better sewer than before.
It all sounds so obvious when you say it like that. And the reality is that the stress only comes when I forget why I do this in the first place. Sewing is a release, an opportunity to escape the other stuff in life and lose myself in something for an hour or two on an evening. I should be reveling in the detail, making the most of every single stitch. And when it works, that's exactly what I do.
What's the rush? Let's enjoy the journey.
Make more time for sewing!
Thursday, September 4th, 2014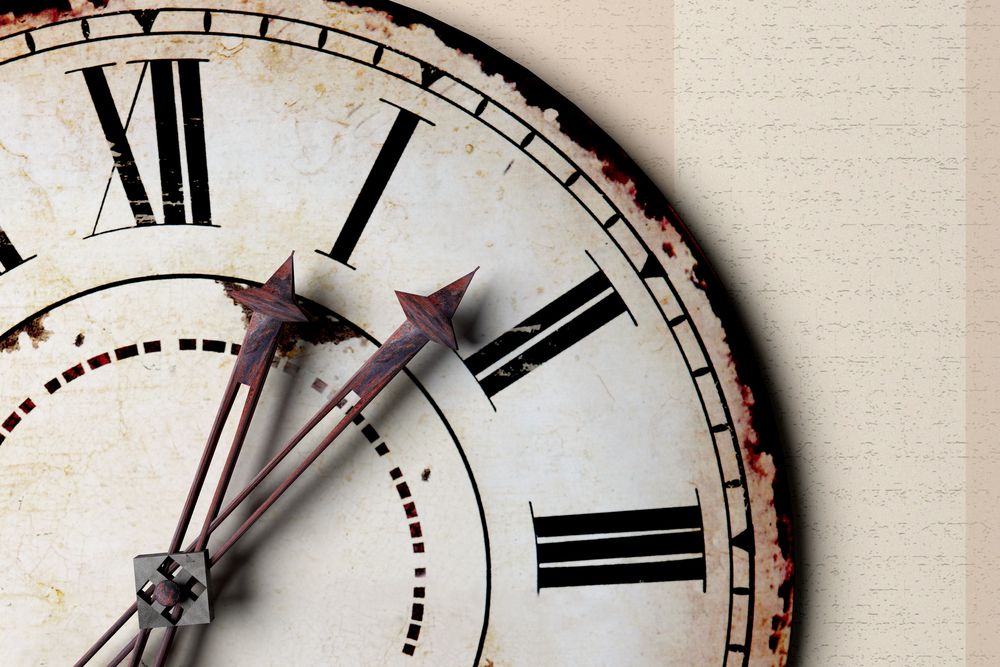 Our lives are busy these days. And sadly more often than not things we don't want to be doing get in the way of things we really do want to be doing – sewing in my case (and maybe yours non?)
So in an attempt to help us all have more time for doing what we love, Beth Nicholls of Do What You Love fame has designed a FREE 31 day programme to show us ways to find more time in our crazy days. Every day brings a different exercise to try, each getting longer by a minute – so one minute on day one and 31 minutes on day 31. The exercises are delivered by email and are accompanied by lots of nuggets of inspiration. The programme started on 1st of September – but it's not too late to join in. Just head over to http://dowhatyouloveforlife.com/makingtime/ and sign up. I started the programme on day one and it's really interesting.
I've done things with Beth before – most notably her Do What You Love online course. She is full of ideas and is such an inspiration. Beth really does have a zest for life, seeking out adventure at every turn and she encourages everyone she interacts with to do the same. I do hope I get to meet this lovely lady one day – I'd like to thank her personally for moving me closer to achieving some of my long held dreams.
Window shopping (in very expensive windows)
Thursday, August 14th, 2014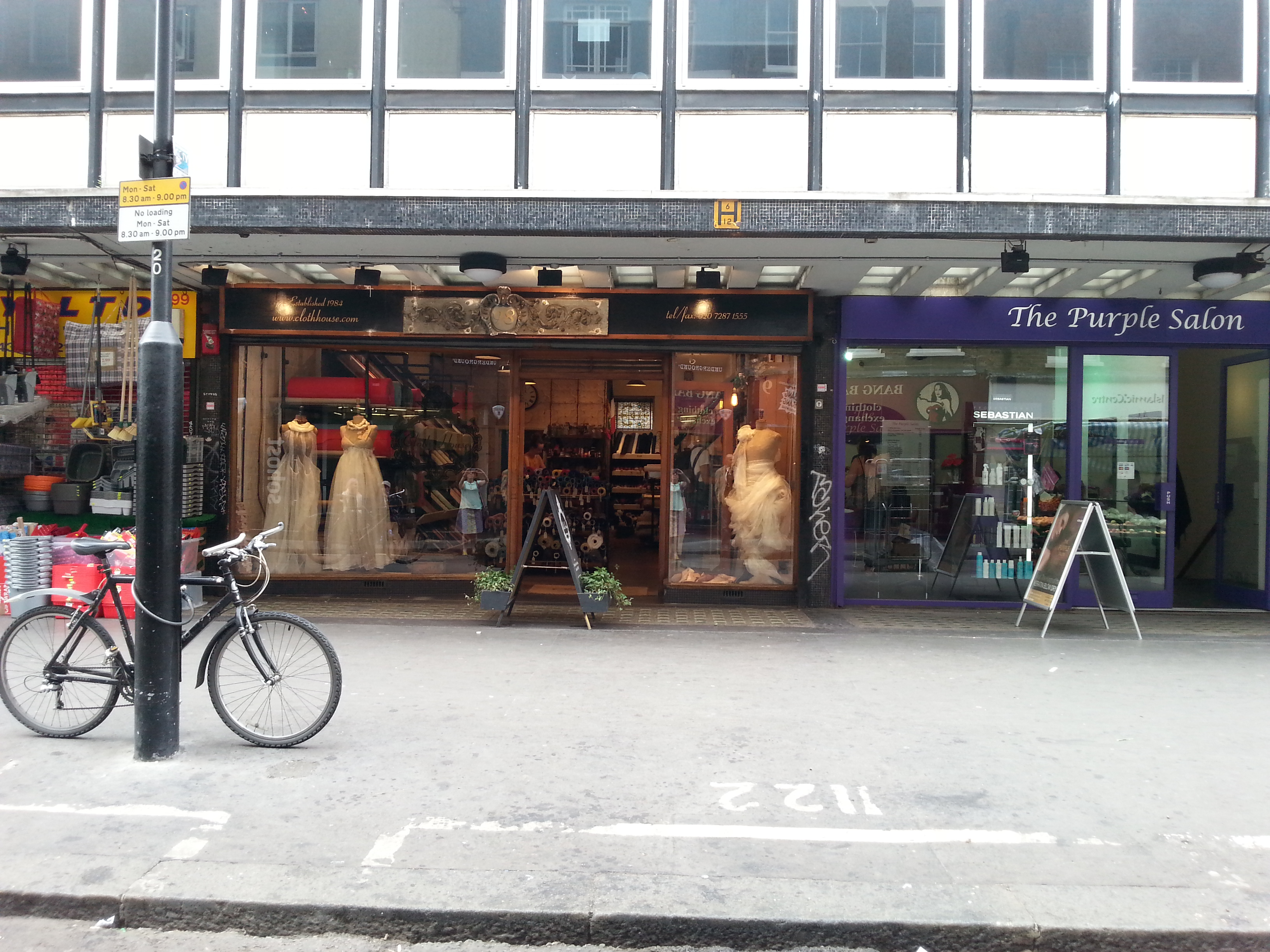 Away for the weekend celebrating Mr Sassy's rather big birthday. He might have been expecting to spend a weekend road testing drum kits, somehow we wound up touring the fabric shops of London and Brighton.
What a very different experience to our local sewing shop. And yet, in some ways, not so different after all. Berwick St in Soho is certainly a life experience. At one end are the sex shops – straight ones, gay ones, not-quite-sure ones. None of them are especially seedy or threatening – more like 'carry-on pretending' than anything to worry about. At the other end is Oxford St. Chain stores, gift stores, the planet's biggest jumble sale (Primark) and more people per square feet moving at so many different speeds it needs a PHD in chaos theory simply to stay upright.
And, in between are around a dozen top class fabric shops. The best shopping street in dressmaking Britain? Maybe. But you'll need to know what you want. It could be all too easy to spend a lot of money in a very short space of time.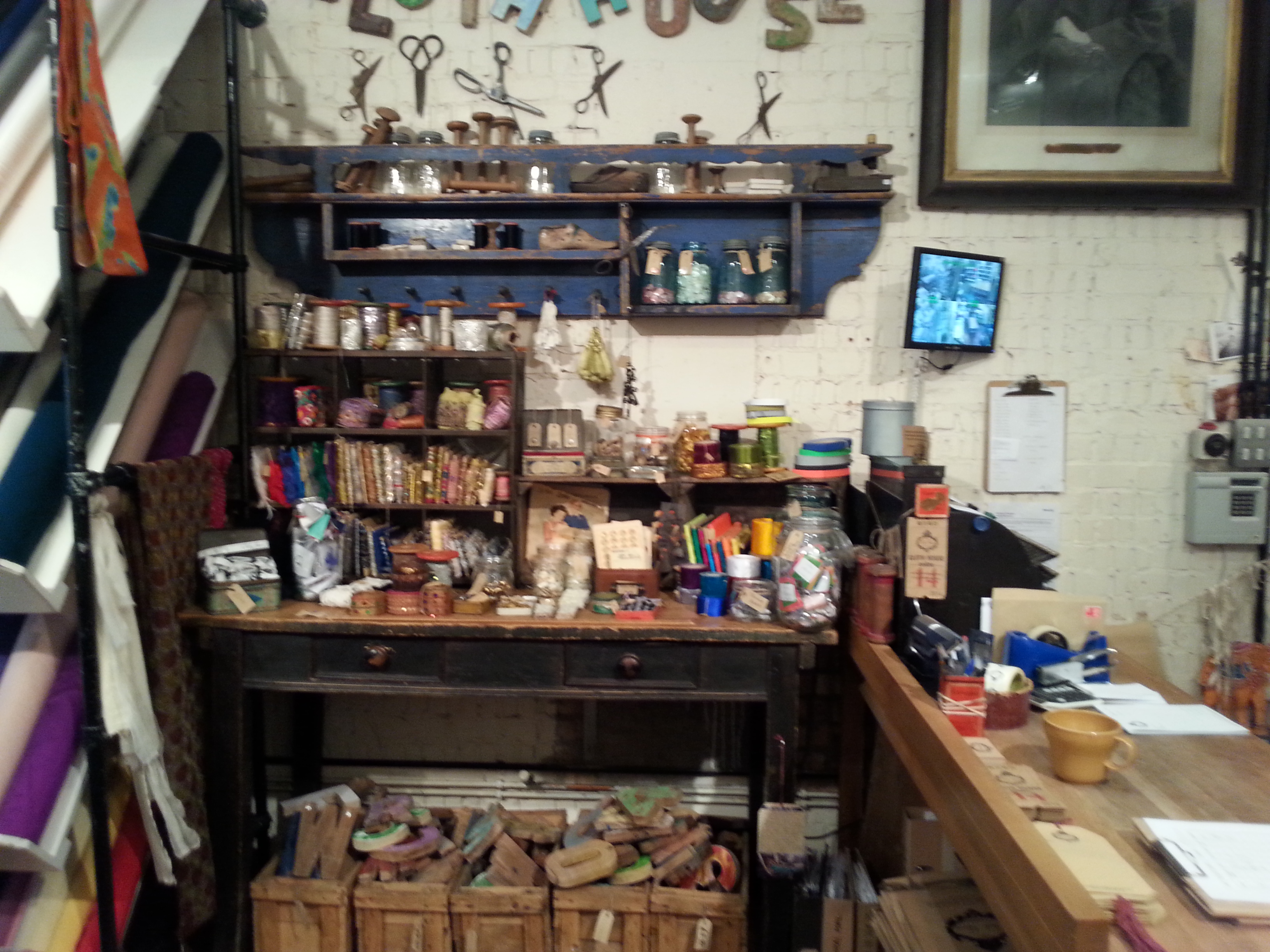 If you need some lace at £150 per metre, you'll have a choice of ten in just one store. Fancy browsing through 1781 bolts of cloth (my little drummer boy counted them) in one anonymous-looking store? OK, make that two different shops (the second one actually had more), you'll find them next door-but one.
My favourite was the Cloth House. They have two stores – one at either end of Berwick St. Both are laid out in such a way as to make fabric shopping fun. Both have a good selection of cotton, accessories, binding and buttons and both have staff keen to make you feel welcome. I could have spent hours in there
As an experience, Berwick St is something very special, but it feels like a different world. Many of the shops just sell cloth – massively expensive cloth and nothing else. My guess is that their customers are buying for a bespoke outfit. Taken to a tailor or carried to a couture-ist craftsman to be transformed into something wonderful.
24 hours later and a complete about-face. Fabric Land in Brighton is like Primark for value-hunting seamstri(what is the collective noun for seamstresses?) The prices are great, quality seems OK but it always somehow falls short of being an enjoyable experience. There are a few too many grumpy notices about what you can't do and an absence of special-ness. Fab' Land does however have Gingham check for £2.50 a metre. Yesterday in Soho I almost paid ten times that amount.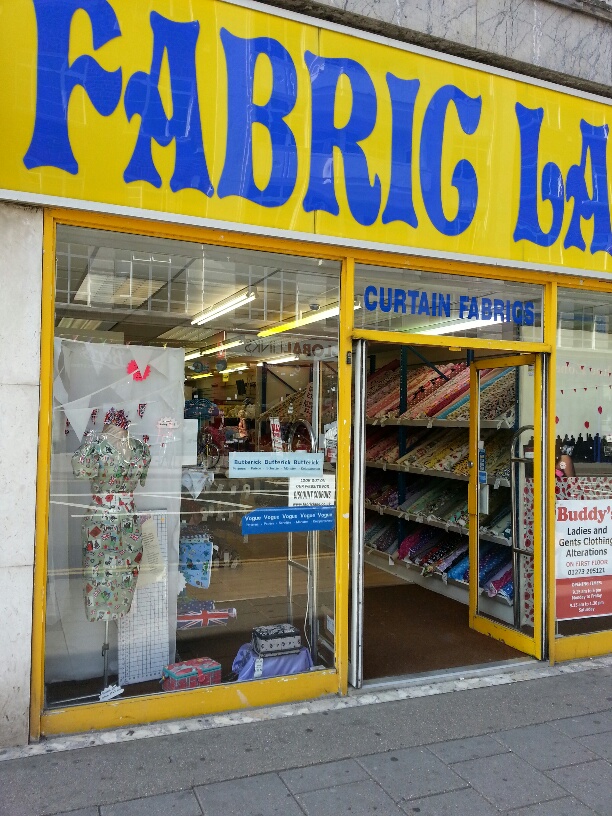 And here's the challenge. I can't easily spot the difference. It can't be the same quality and I'm sure that, side-by-side, the two fabrics will each show their individual values, but no one in either shop seems to know how to do it and instead, they leave us, the customer to try and fathom it out. If anyone out there can explain how to tell the difference, I'd love to know.
---